In 2013, I started film school at USC with a basic idea of the stories I loved but with little idea of which stories I wanted to
make
. I knew I adored specific, quirky films like The Royal Tenenbaums and broad comedies like Bridesmaids... yet somewhere in there I also found myself devouring movies like Oblivion and Prometheus and JJ Abrams' Star Trek. My tastes, I felt, were all over the place. But throughout the last 2+ years of college, I've consumed probably enough media to last a lifetime but through that, I've finally come to the conclusion that Science Fiction was the genre I most feel at home with. There's something about the worlds and ideas that are created that ultimately leave me completely inspired and impassioned.
Which brings me to this summer. As I was directing my first big short film (read about that
here
) I realized that I needed to plunge into the aesthetics/world of what I wanted to appear on screen in order to really get a sense and make the right choices when I got on set (side note: when you're working on such a low budget, you basically inhabit every role: director, writer, producer, set designer, costume designer etc. and so on). The character I wrote in the short has been stripped of his personality (you'll see what I mean soon!) and so I put him in basic tees and cargo pants, which is what I also had been wearing off camera too. From cargo pants I expanded into jumpsuits and overalls and fell absolutely in love with the roomy interiors and zippers and pockets that weren't just aesthetically interesting but also practical as hell. They reminded me of my favorite protagonists (like Kate from LOST and Dr. Halloway in Prometheus) who were badass and immensely capable and somehow managed to looked amazing and totally feminine in "manly" oversized pants and plain tank tops and simple make up. Now, when I need to feel empowered and in charge, I grab
these vintage deadstock Liberty overalls
and I'm out the door in no time. From now on, I'm just trying to channel that sci-fi aesthetic.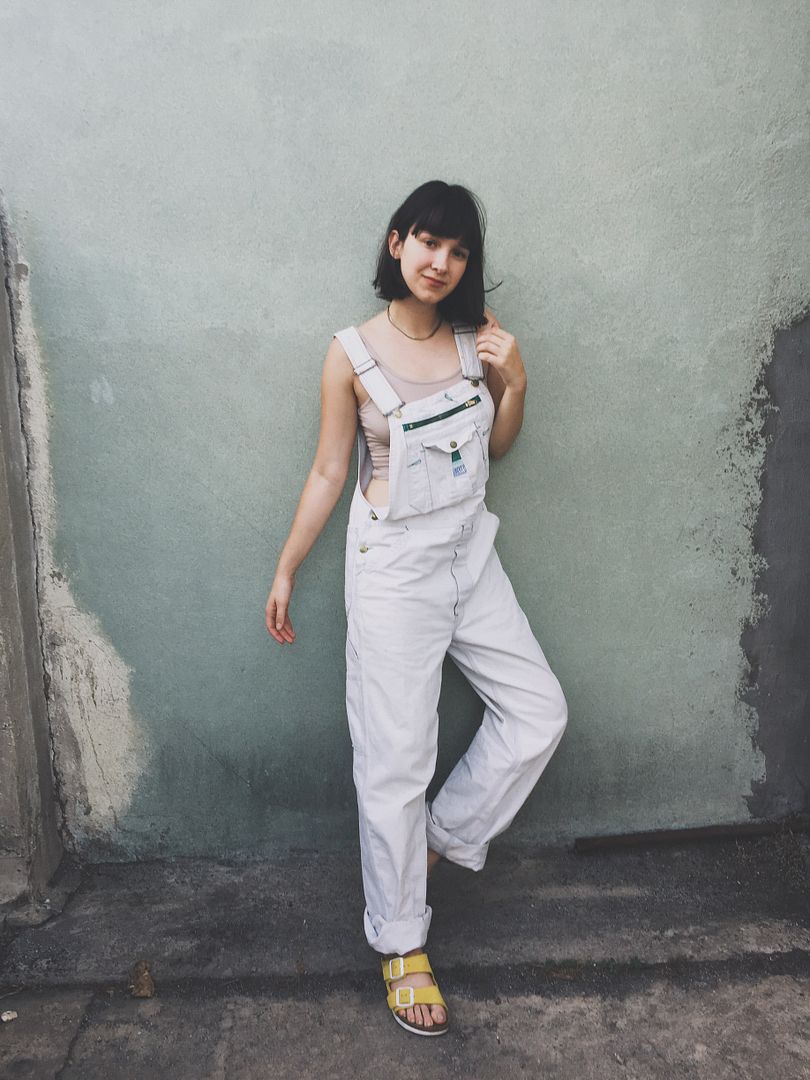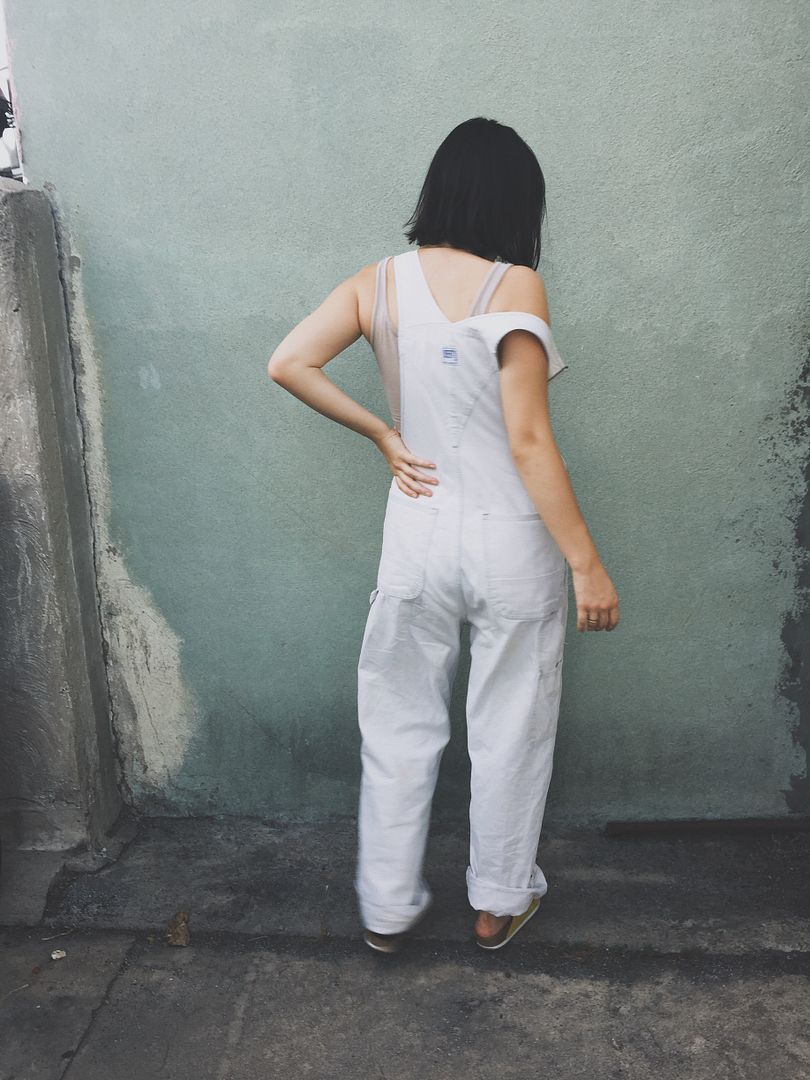 Urban Renewal Liberty overalls
,
Birkenstock Arizona slip ons
(on sale now!), Forever 21 tank and vintage gold necklace.
xox