As the first couple weeks of summer are actually beginning to kick in I haven't had much time to post real blog photos (also Ive lost the charger for my camera???) but here are some shots, plus extras that made it onto
instagram
. Been feeling a lot of blue and green lately, as you can see. And gold chains and cargo pants.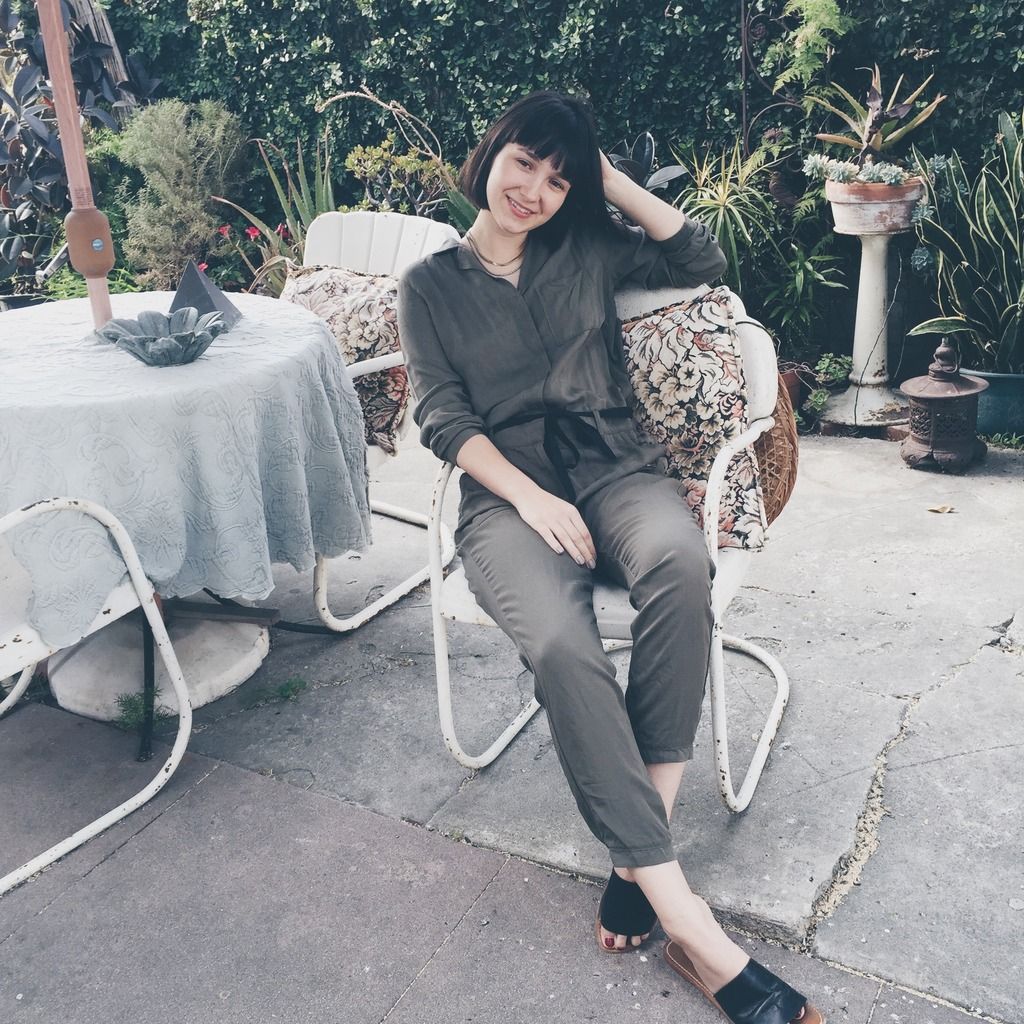 I had been on the market for a good simple jumpsuit for a while before I found
this one at Forever 21 for $30
. It really is the best bang for your buck (and it comes in multiple colors if you really want to go crazy). Tied it with a black ribbon I found in my room and finished it off with some simple slides; summer dressing made easy when all you have to do is put on one article of clothing.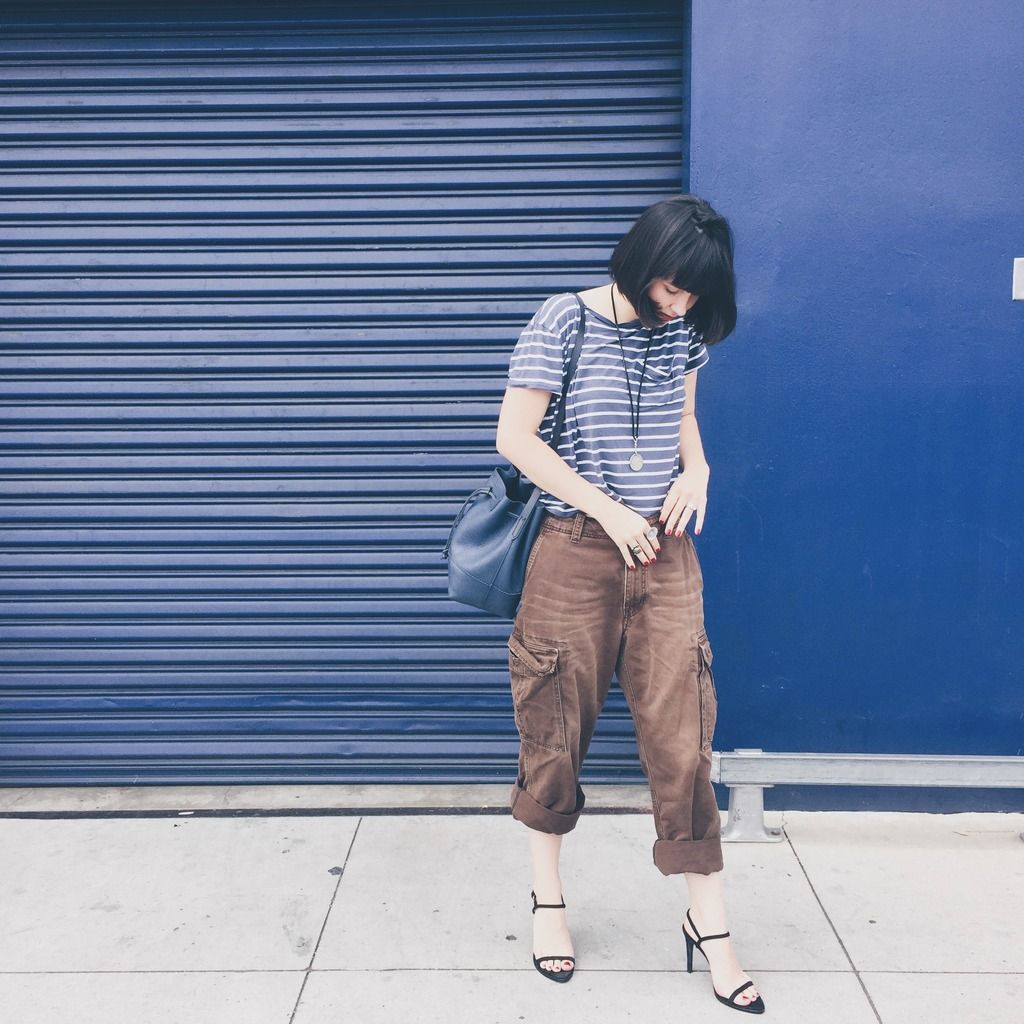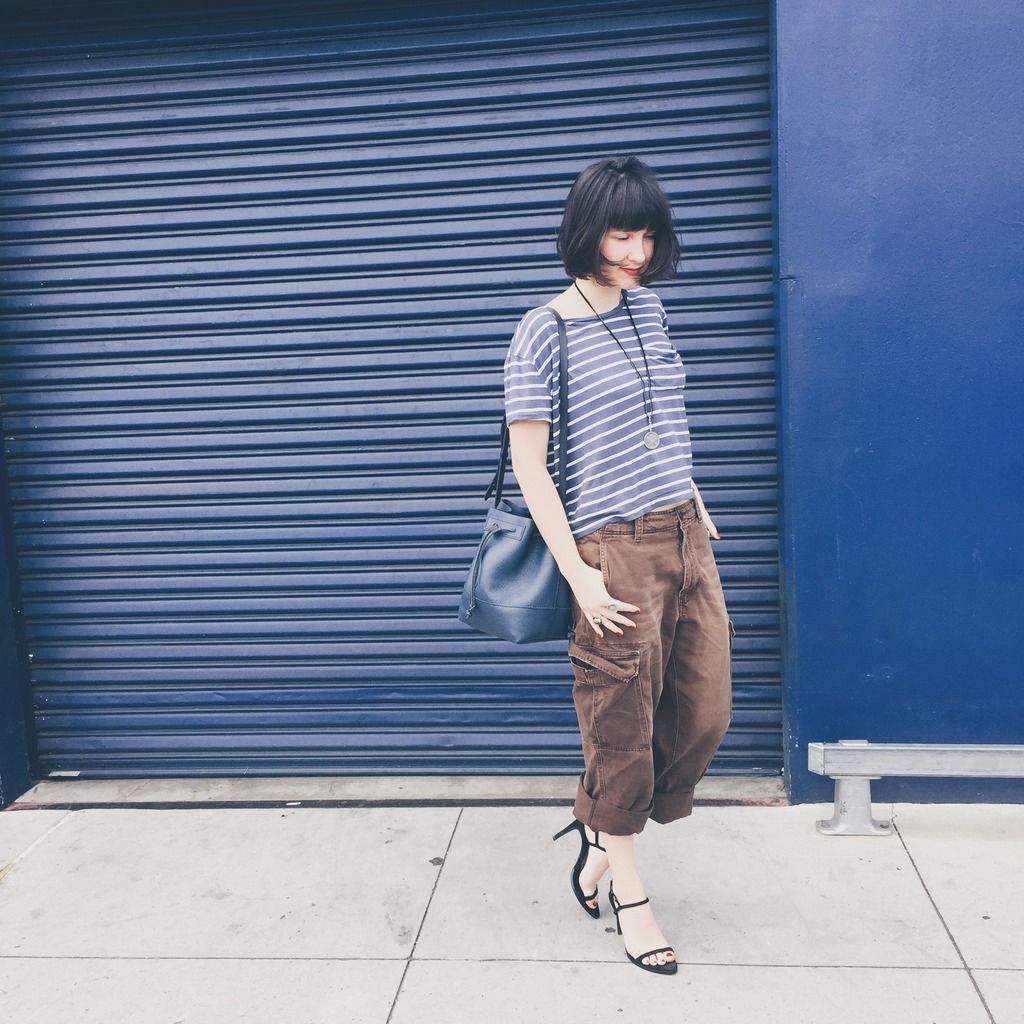 The cargo pants are vintage Abercrombie and Fitch from the 80s that I picked up at the Goodwill. Such a score. I'm also standing outside of an Ikea in Glendale that I happened to match the day I went to pick up a Fimby.
This
Free People romper
is so good and cargo-y. I love the off yellow color and all the pockets. I didn't want to pay $128 for it though (its original asking price) so I stalked it all over the internet like crazy until I found it at Macy's for
half the price
. Such a good investment for summer.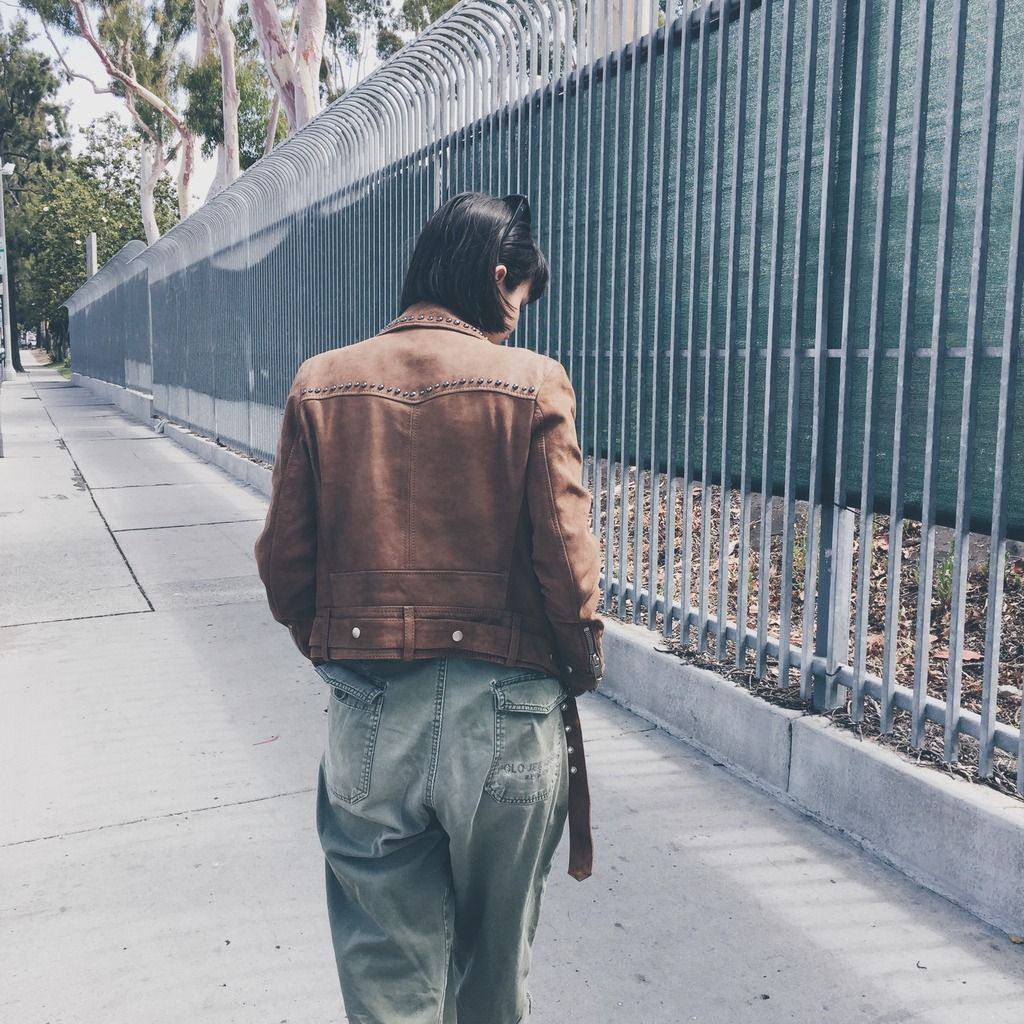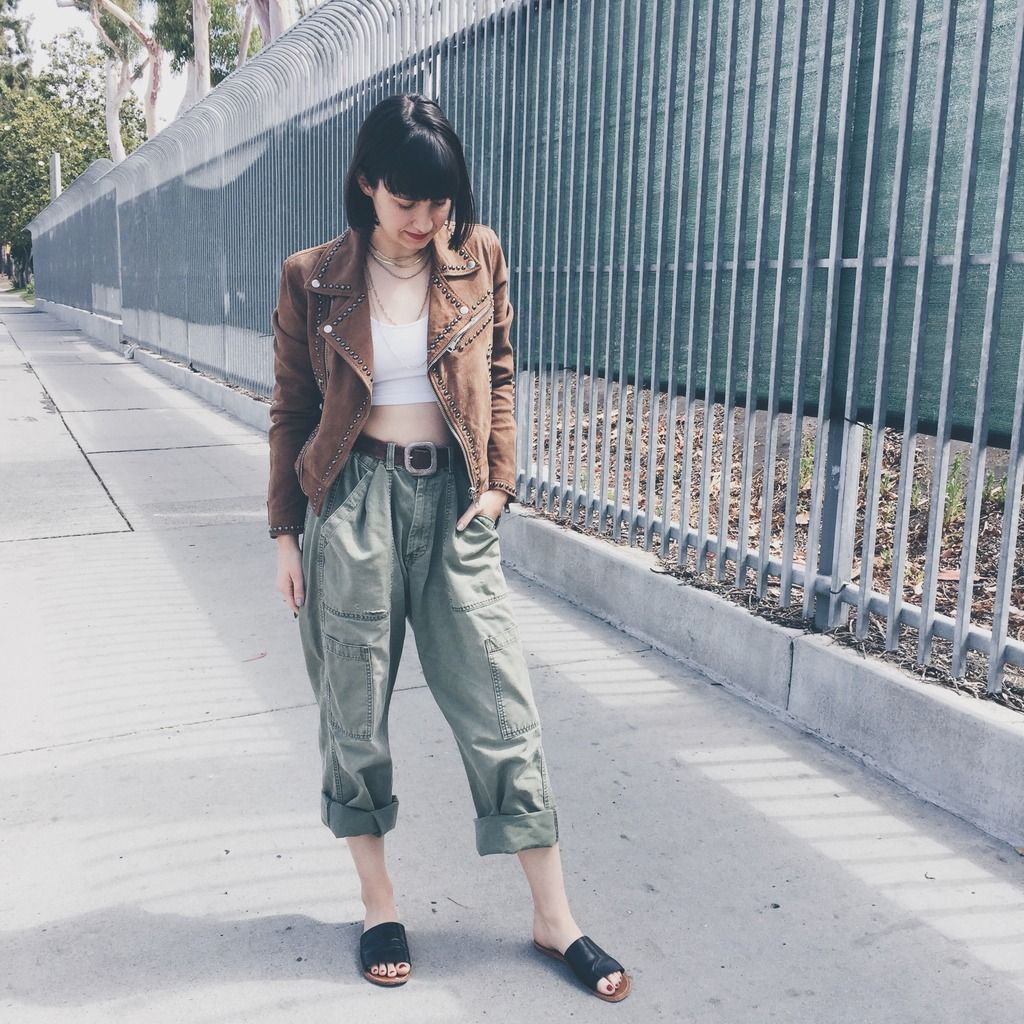 I bought this
studded Diesel suede jacket
at Crossroads on Melrose and it was extremely, extremely discounted (otherwise I could never justify a purchase like this). I am kind of positive that this piece will be in my wardrobe forever. (It's also
on sale
at Diesel.com now)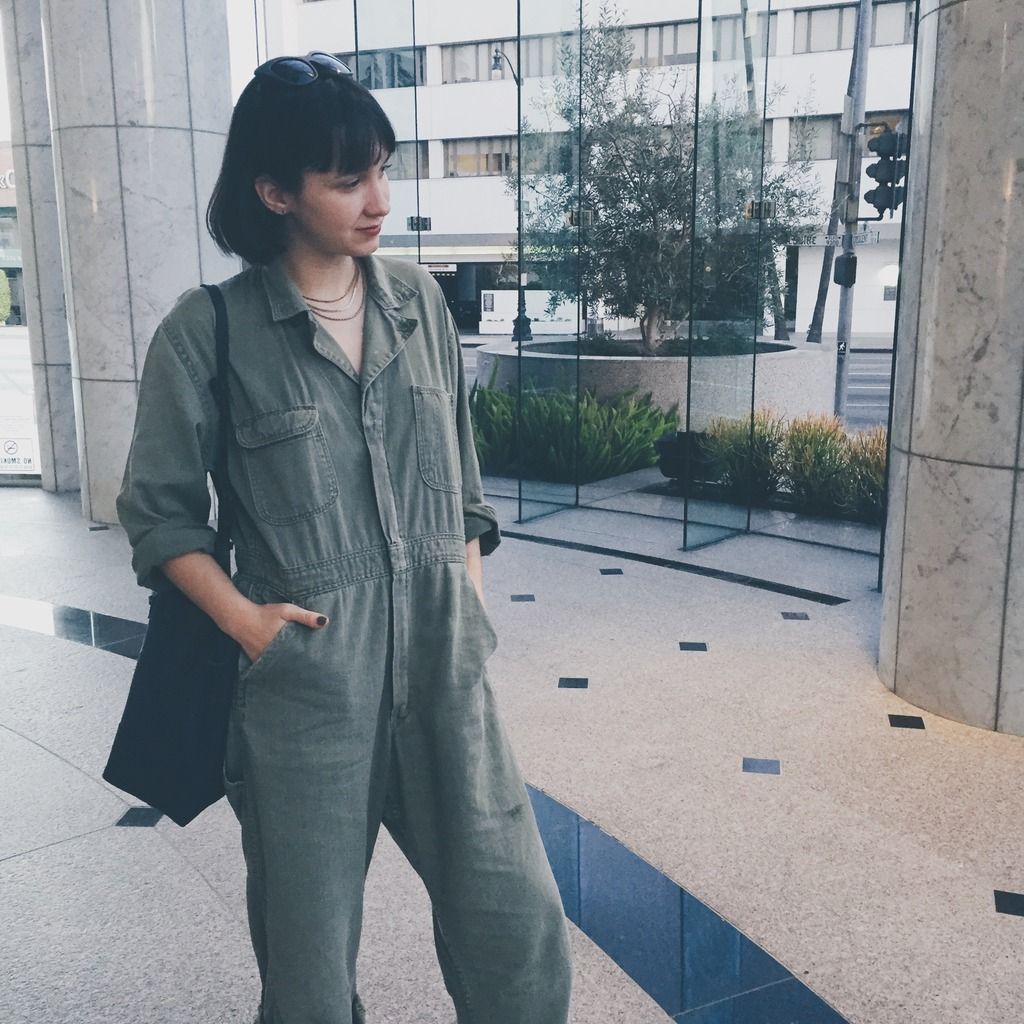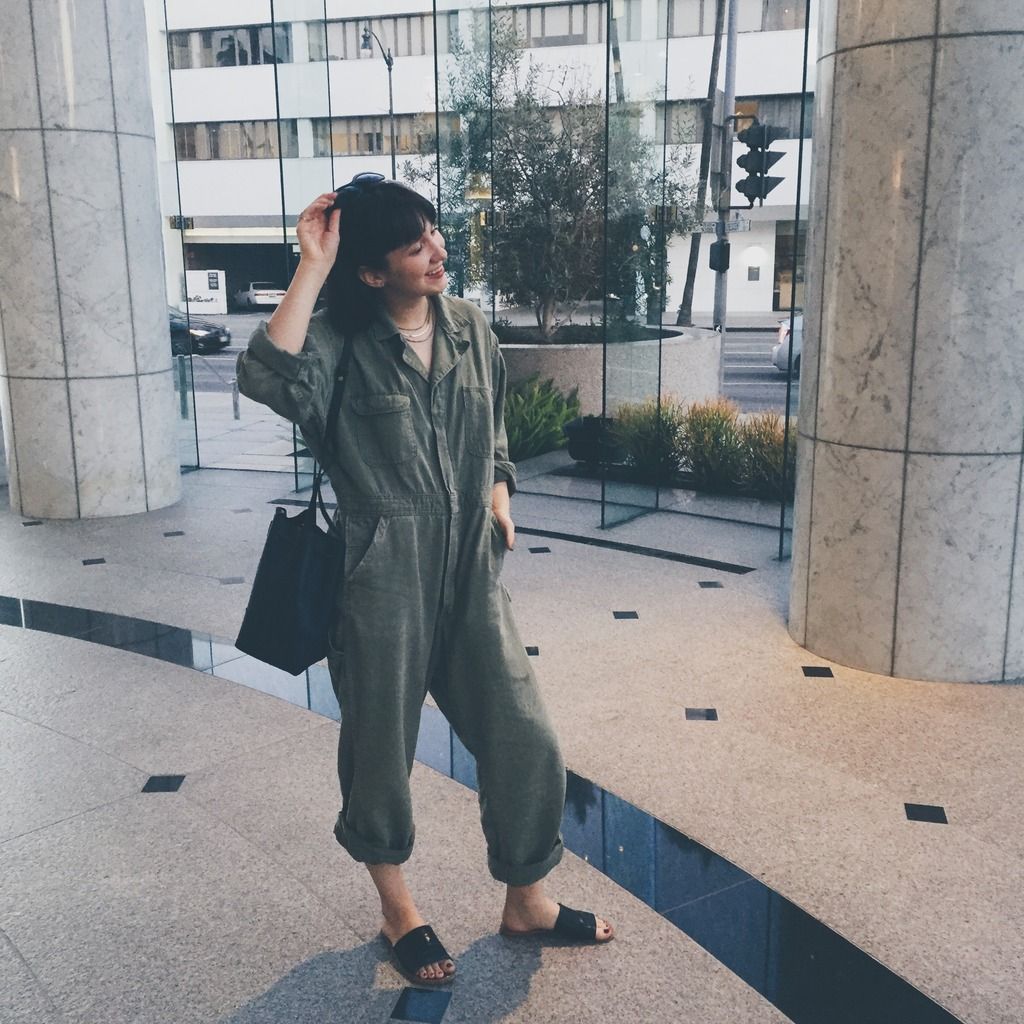 Like I mentioned above, I had been on the market for a good jumpsuit for a while. A subcategory of "good jumpsuit" is "vintage army jumpsuit" which I felt like I wouldn't be able to find in good condition until I stumbled upon this one at the Fairfax Flea Market. The owner has
an etsy called No Grand Rituals
filled with equally good, vintage menswear, but I am just so happy to have this piece in my arsenal. I haven't stopped wearing it since I bought it. (P.s. Urban Outfitters sells a super similar version
here
.)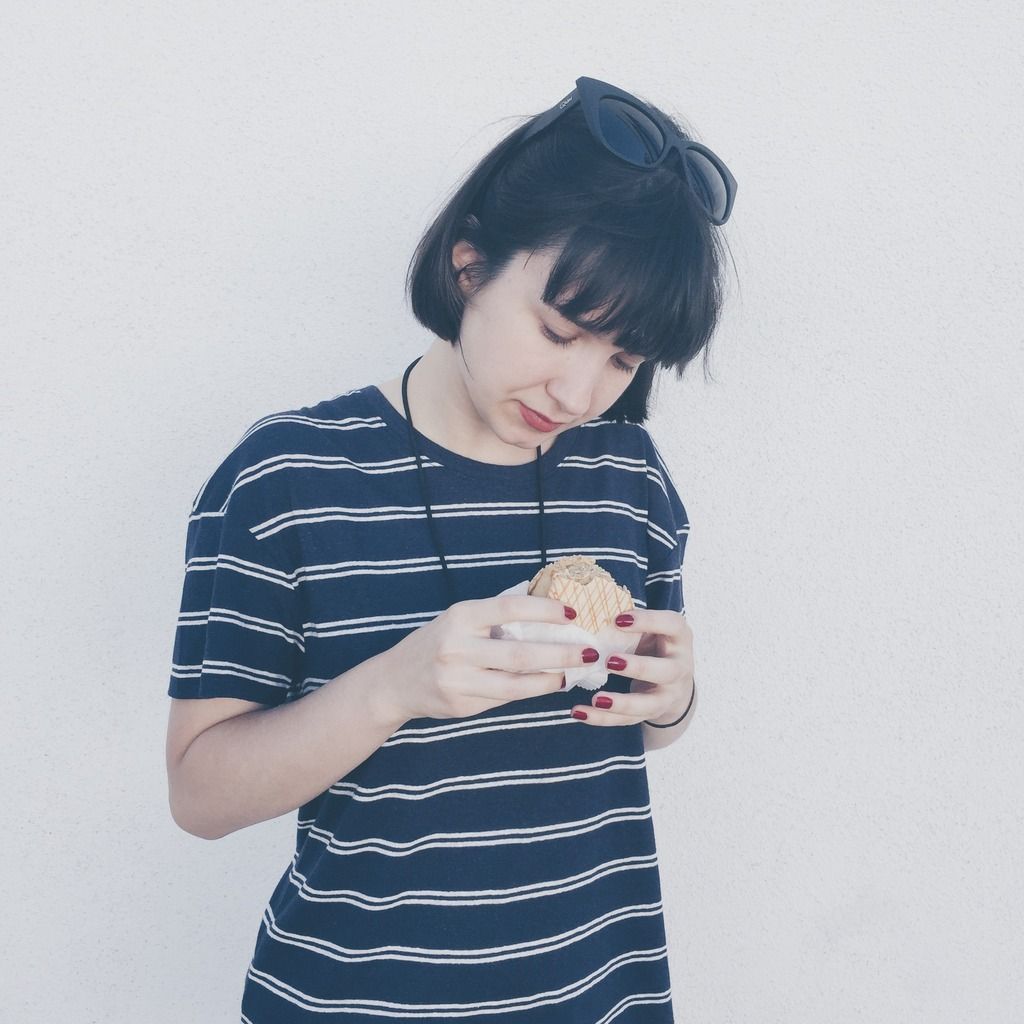 Urban Outfitters sent over this a
dorable stripe t-shirt dress
and its actually perfect for summer and wearing on the go. Super breezy and comfortable.
Shop the entire post below: