I am officially D-O-N-E with my sophomore year of college. I can not believe how fast the time went; this semester seems like sort of a blur but I'm spending the next half week in Palm Springs for a bit of a relaxation after some seriously exhausting last couple of weeks (plus its my birthday Wednesday!). I'm going to utilize that time to journal and read a whole bunch, and hopefully come up with some sunny Palm Springs photos for you guys. Also, coming up with more video content for the blog (I'm a film student, after all and just spent the last semester in an amazingly informative production class) so stay tuned for that!
In other news, suede has become my new go-to material. I'm obsessed. I purchased this vintage Liz Sport skirt on eBay for a mega steal and I think I'm now going to base all my choices around this piece. Going for earthy/norm core/trucker of sorts, I guess? Need to become better at fashion semantics.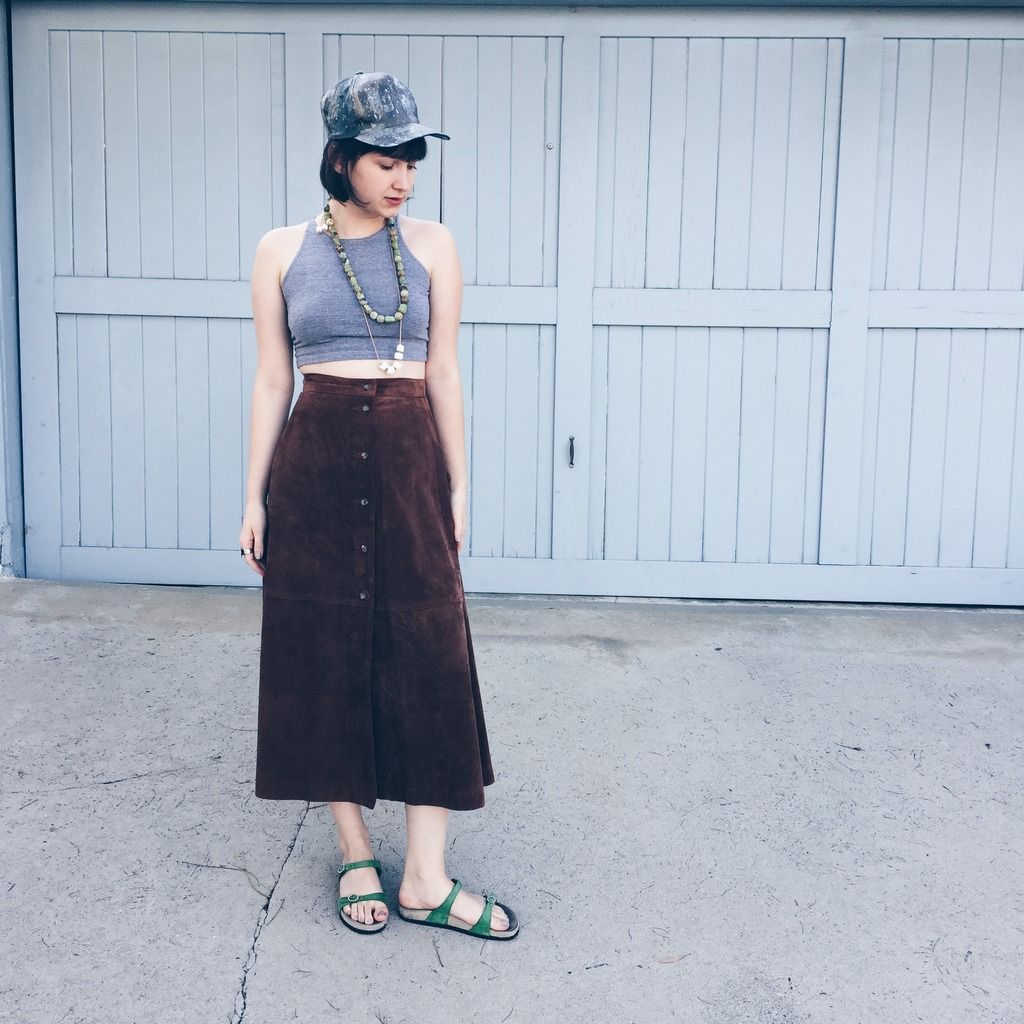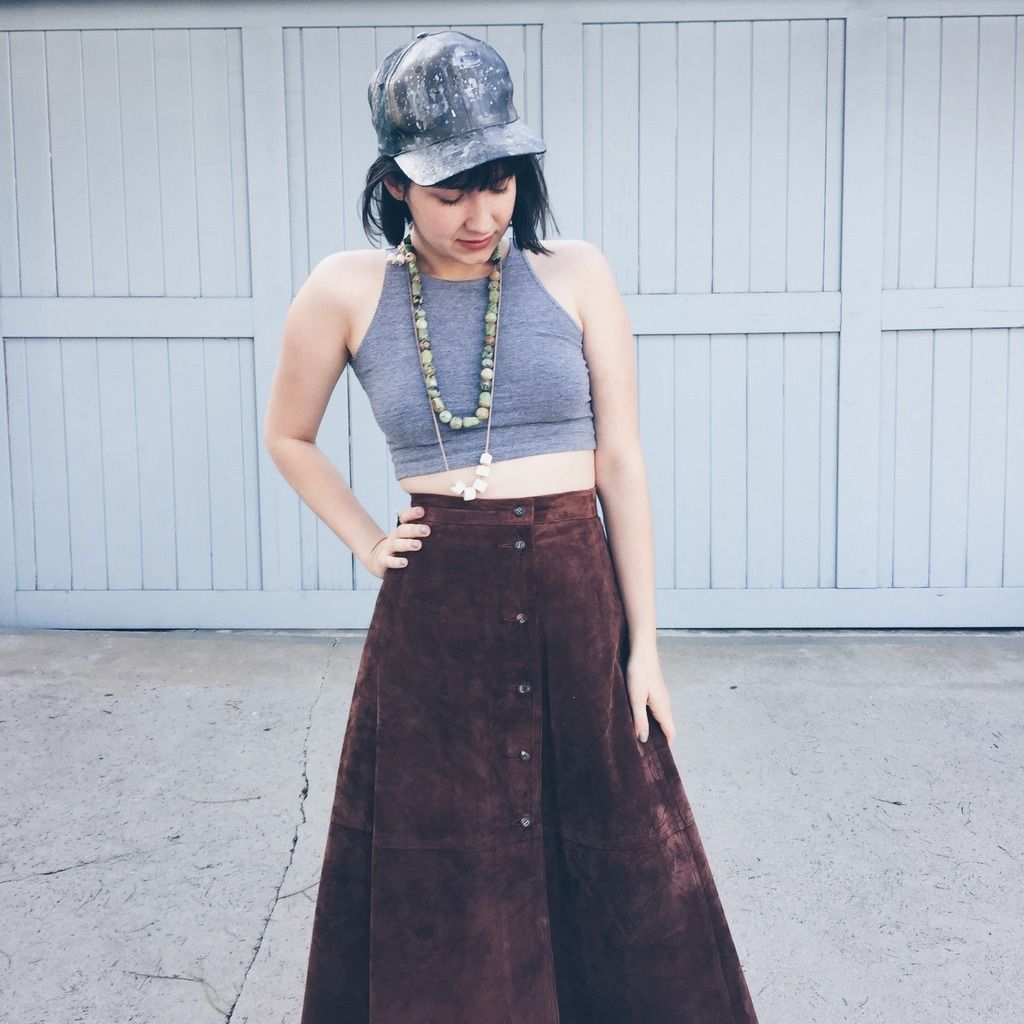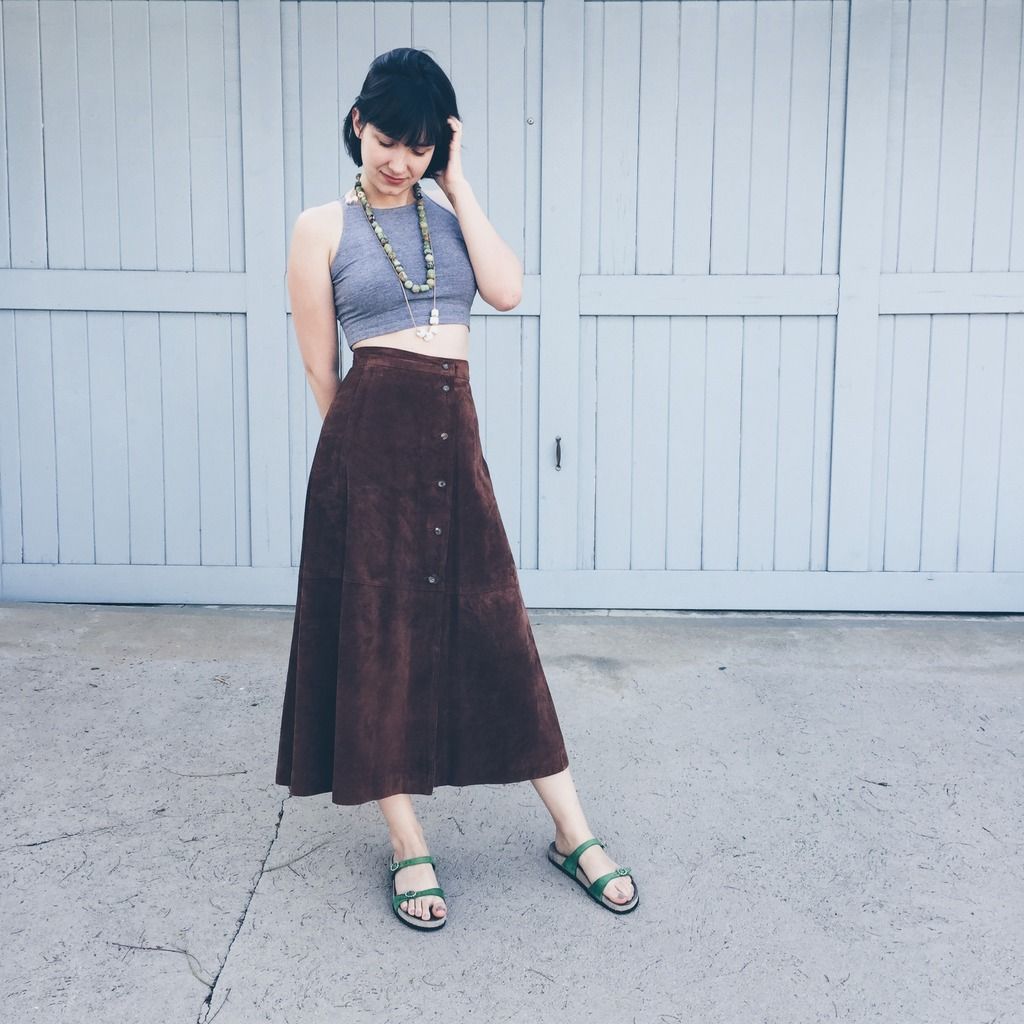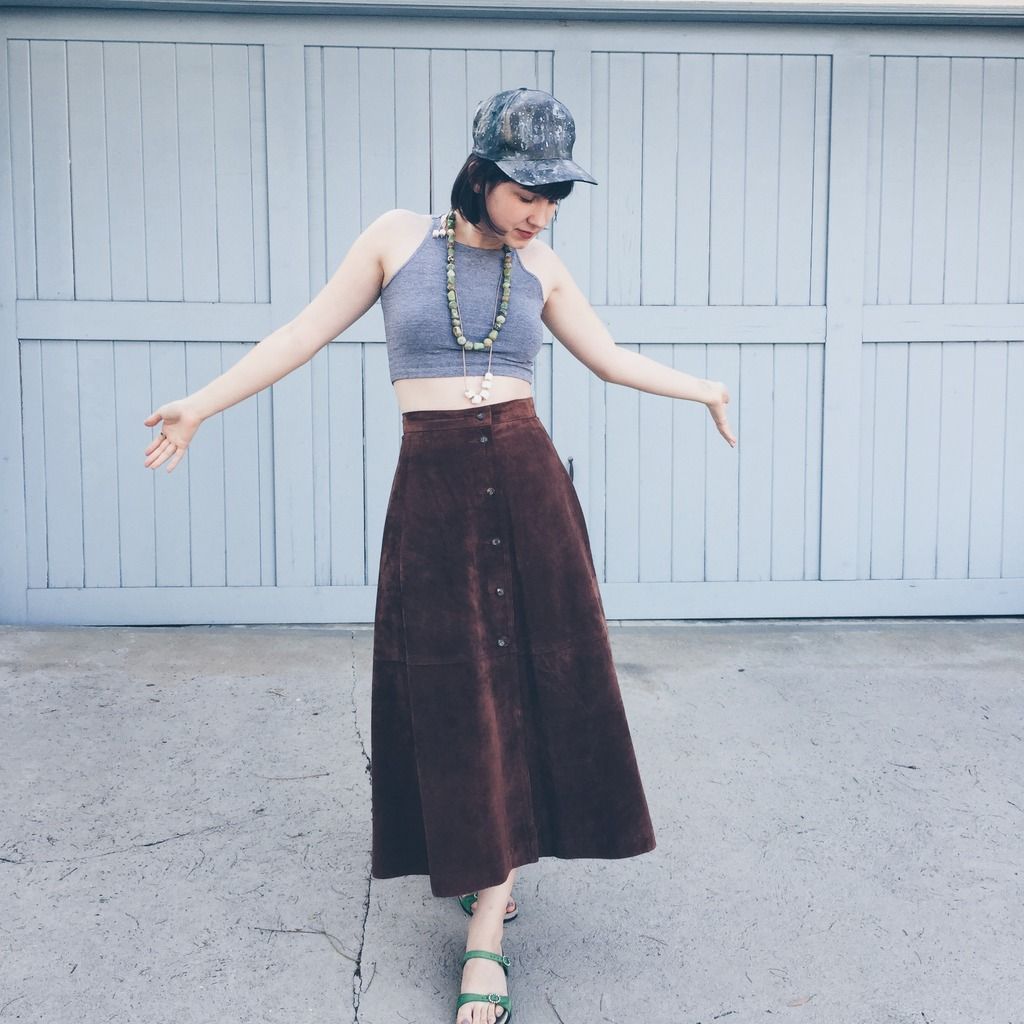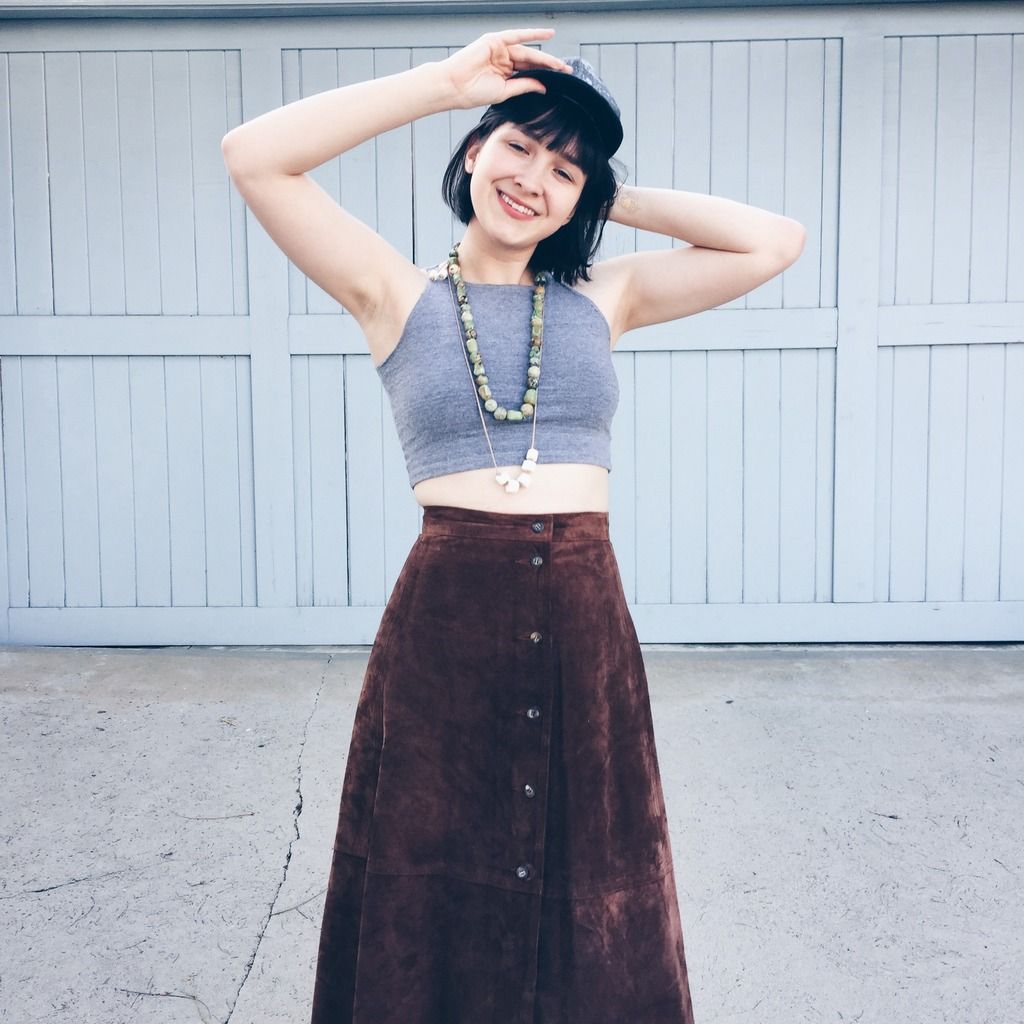 American Apparel crop top, vintage Liz Sport suede skirt, Mephisto green sandals, vintage tibtetan prayer beads, Sjodin 925 white shell necklace, TSBarrett hand-painted hat.
xo