The last couple photos from Italy. Sad to see them end, but I feel very lucky that I'll have these memories forever. These shots are from Venice-- which is such an undeniably magical city. The tiniest alleyway can actually turn out to be a legitimate thoroughfare. I wore this dress walking around the city and then on the train back to Siena. It's a great travel dress because it's beautiful but also very easy to move around in as well.
Can't believe the photo series is done/I'm back in the ultimate metropolis (Los Angeles), but hopefully you guys enjoyed and the photos offered a little glimpse into beautiful Italy.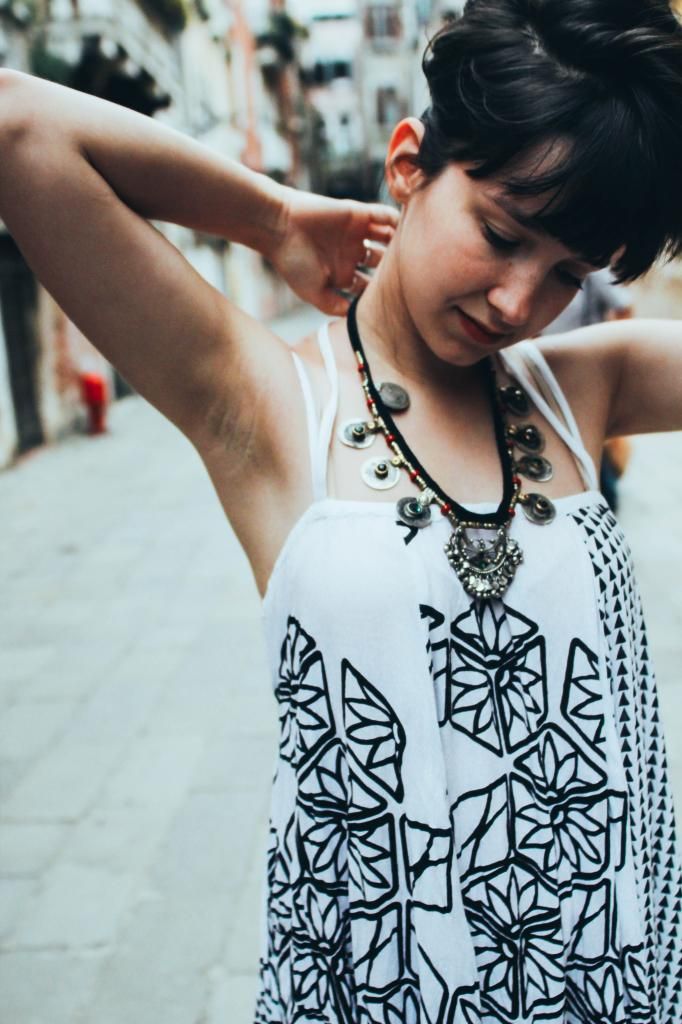 Jonah took this photo below after a very long travel day. How amazing is the movement of the dress?
I'm wearing a
Free People Blue Ivy Maxi Dress
,
Gizeh
and
Arizona Birkenstocks
, LAUREN Ralph Lauren Crossbody bag, and
Urban Outfitters Silk Roads Coins Bells Necklace
xox