Of all the places we visited in Italy, Siena was the most beautiful city I've ever seen. It's built on a hill and completely walled in, and thus while a city grows outside it, within is a perfect little oasis of medieval past. My favorite part of the city was the
Siena Cathedral,
which is probably the most sacred and beautiful place I have ever visited. If you ever have a chance to visit, I say go go go. Jonah and I couldn't spend enough time there.
Below is my favorite outfit from the trip. It was so easy and ethereal. I felt like the gold coins were my own little ode to more ancient times. Also, these sandals are my favorite things right now. I'm currently in New York and wearing them every where. If you want a comfortable sandal to last you the remainder of the summer, look no further.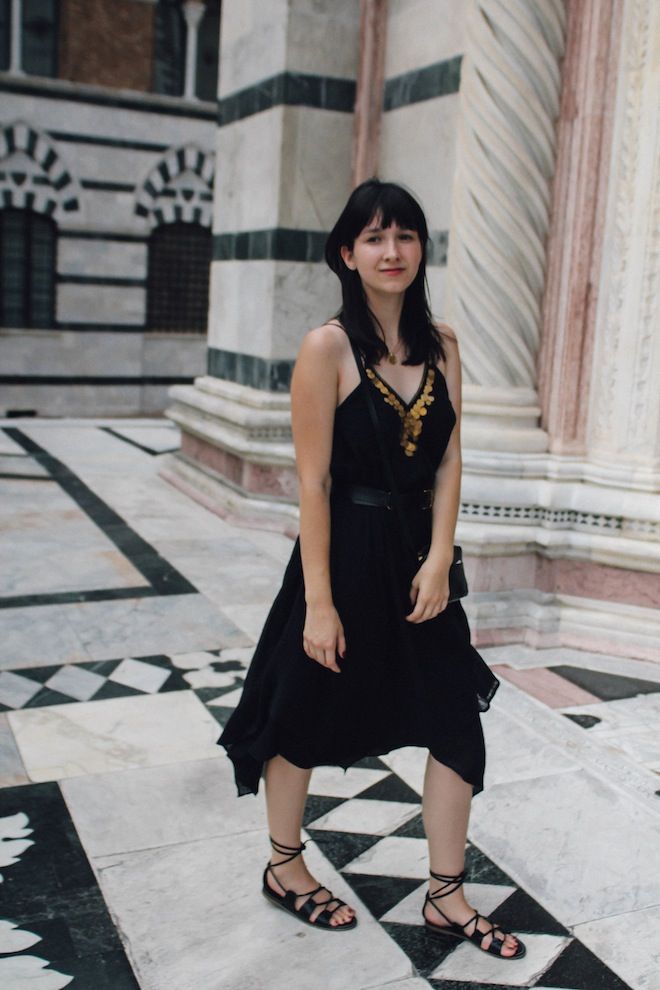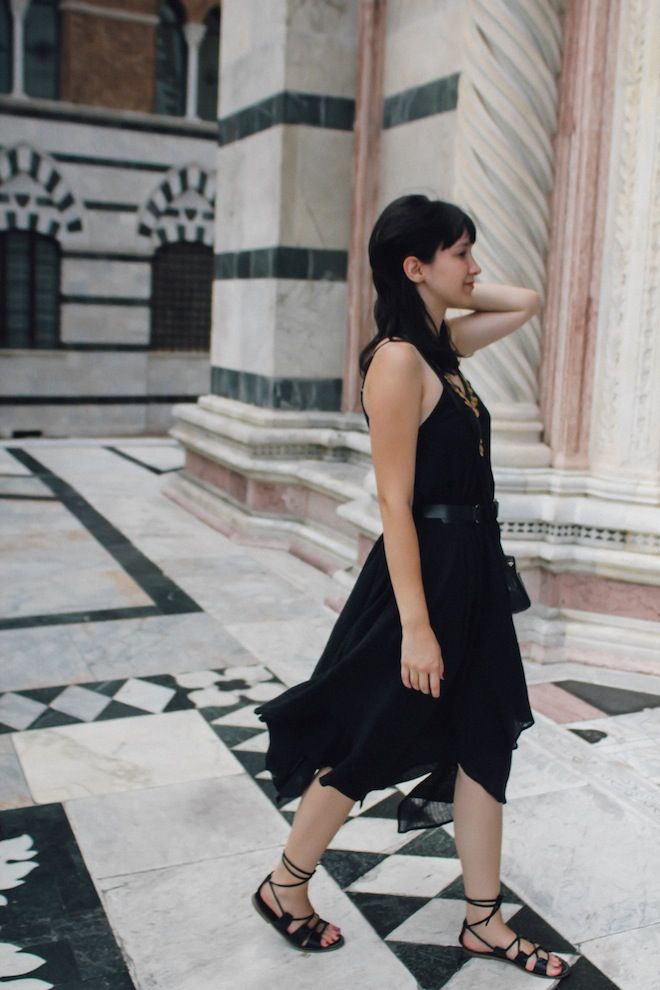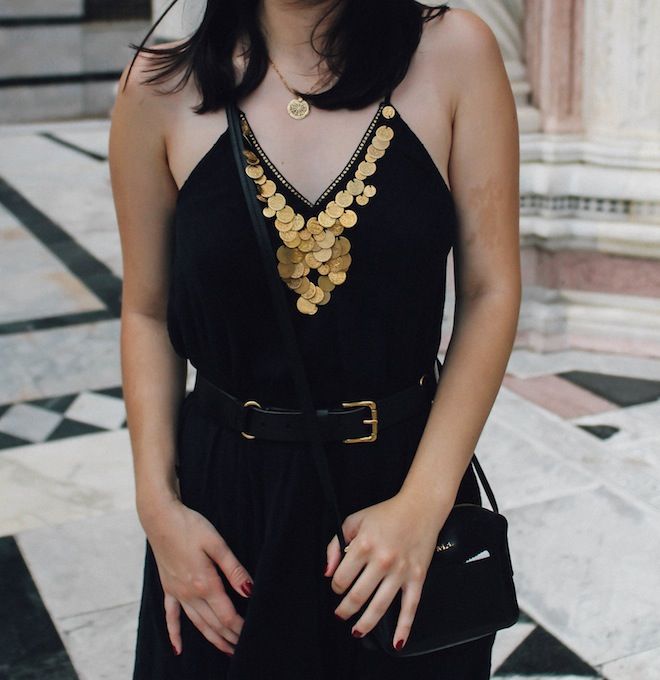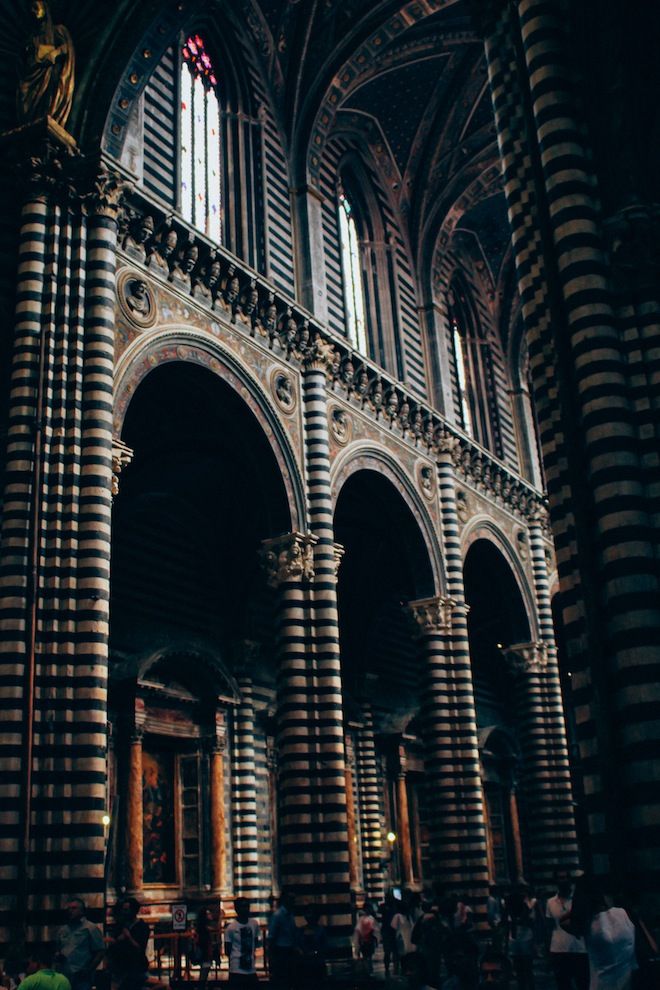 Urban Outfitters gold coin gauze trapeze dress
(on sale now!),
black leather harness belt

,
and
ancient coin necklace
,
Madewell Gladiator Sightsser sandals
, Mr. Kate BeautyMarks tattoos, Ralph by Ralph Lauren bag