I wanted to take a moment to do an
instagram
/photo round-up before everything changes on the blog. That's right. The blog is getting a make over. I've been thinking about it for a while but I really, truly feel that with everything going on and all the positive additions to my life (more on that below), that the blog needs a bit of a pick-up. Furthermore, I'm going to be creating new content, videos and how-tos for you guys from now on and I'm so excited about it. But for now, before all that, I wanted to share some things that have happened.
First off, I went to Vegas last week for three days with my dad and step-mom. We saw a couple of shows and did some shopping and generally tried to relax. I didn't really get any outfit photos, but one day I wore a
Missguided check skirt
with my
Jeffrey Campbell s
andals
that I love so much.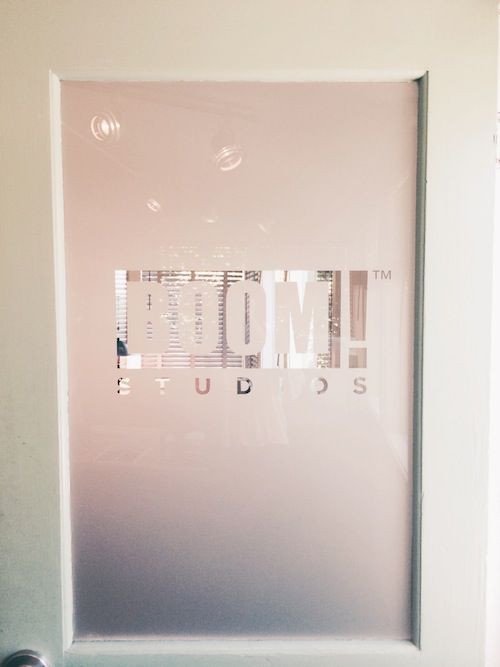 I've mentioned my summer internship at Boom! Studios on the Fox lot and thought I'd talk a little bit about it here. I'm a development intern, which means that in addition to doing runs for the executives (apparently cupcakes are
very
important to powerful business men) I read a whole bunch of screenplays and comic books looking for new source material for television and movies. It's kind of the perfect job. Plus, being on the lot is so exciting. The New Girl writers' offices are only a few doors down and I constantly feel like stalking Liz Merriwether.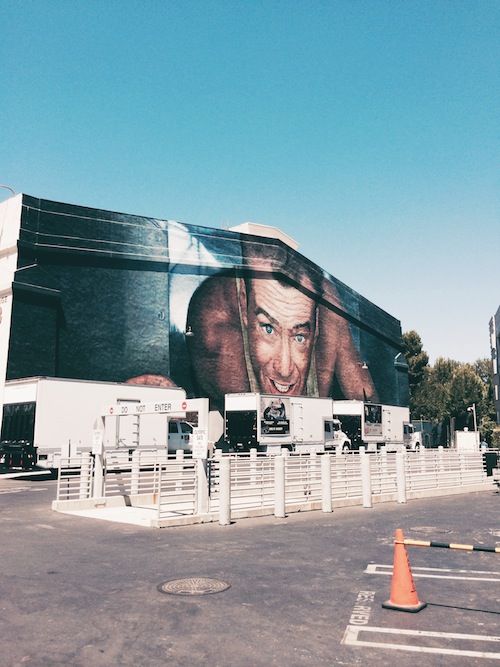 My favorite parts of the Fox lot is the replica of New York City and the huge Bruce Willis/Die Hard mural. The fake city is just so cute and memorable, and I have a special affinity for the mural because I wrote my final paper in my honors class this last semester about the Die Hard franchise pre + post 9/11. That means I watched a
lot
of Bruce Willis and analyzed major trends and themes throughout the film.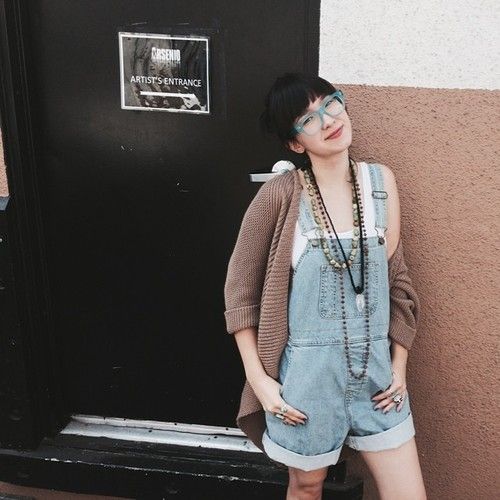 I'm going to Italy on Tuesday and in order to pay for my ticket I've been working with my dad on some projects. He works on a studios lot in Hollywood and so, in addition to my internship on the Fox lot, I've been traversing around other studios this summer. I'm wearing an
American Apparel denim short-all
, vintage beads and a Brochu Walker sweater.
I saw this
Paddywax mason jar candle
in person while shopping for Italy and fell in love. It smells like heaven. May need to pick one up before I move into my new apartment for the school year, which means I will do another room tour and perhaps a few how-tos for college decorating.
Perhaps some of the most exciting news I have for the summer is the fact that I booked a role in the upcoming HBO series
The Comeback
starring Lisa Kudrow.
Friends
is actually one of my favorite shows of all time and Phoebe was always my favorite character. Working with Lisa was a crazy surreal experience; she is so incredibly smart and focused it's inspiring. The shoot was an absolute dream and I can't wait until the show premieres in November. Even though I'm studying writing and filmmaking in college, I spent four years in a theatre program during high school and enrolled in countless acting classes as a kid. Although it's not my main focus, I'll always love the art and take any chance I can to do it.
At the end of filming any movie or television show there is always a "wrap party." These are photos from The Comeback wrap party in Hollywood. This is the first one I've ever been to but hopefully it's not the last. Whether I'll direct, write or act in the future remains to be seen, but in whatever capacity possible, I want to be around incredible, driven people who are focused on creating art. It was so exhilarating to be there and witness. It felt so right.
More to come.
xox