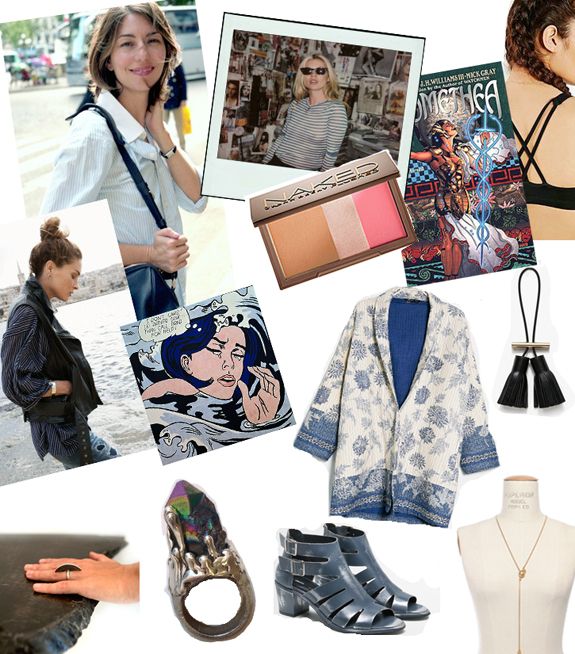 Few things I wanted to talk about:
First of all, I am officially done with school which means I am overjoyed to take some time and bask in the sun. I've been using
Urban Decay's Flushed palette
to get that perfect "sun kissed glow" that everyone spends so much time talking up. I never believed the hype until I finally got my hands on a product that actually delivers. Believe me, it works wonders. If you're olive toned and dark haired like me I recommend the original Naked color palette, otherwise stick to Native.
Second, my new
job
is spent primarily on reading comic books/graphic novels in order to make in to tv/film (more on that later); thus, I've been catching up on my share of comic books. I read
V for Vendetta
in school this past semester and fell in love with Alan Moore's deeply metaphorical and multi-layered story telling. Thus I had to pick up
Promethea
, also by Moore. If you're looking for an incredible female empowerment/fantasy story, then look no further.
Third of all, I tracked down
the jacket
I was so obsessed with from
this
editorial. It is perfect. And when I say perfect, I mean perfect. Can't get it out of my brain.