I can't believe 2013 is over, but now that I have several things in motion, I can't wait to see what the New Year holds. That being said, here are some highlights from my first semester.
Over the past couple months I participated in a collaborative media making game that the School of Cinematic Arts hosts for the freshman as a way for us to meet one another and create interesting projects along the way. Every week five kids were deemed "Weekly Prize Winners" and had lunch or dinner (or sometimes went to a museum) with a tastemaker within the industry. I won a couple of those weekly prizes over the months and got to meet a lot of amazing people-- experiences I will not soon forget. I've detailed a couple below.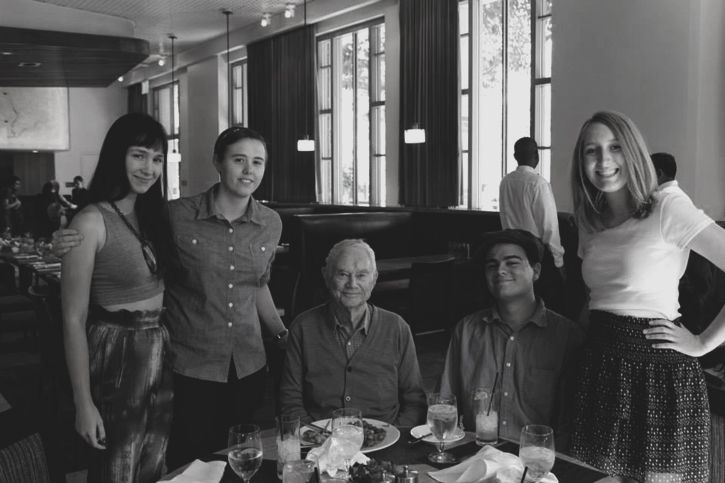 During one of the first events of the semester, I had lunch with Larry Turman. His #1 credential is that he produced
The Graduate
, but beyond that he has nearly five decades of experience in the industry producing over forty films. He was such a smart and interesting person to talk to, and definitely an inspiring lunch.
I produced a promotional video for the app
Whisper
, and here are some photos of the set; behind the scenes is honestly one of my favorite parts of the business. My team and I outfitted a house off campus to look like that quintessential party scene everyone dreams about, complete with christmas lights galore and record turn tables. The shoot took place one night in November, we shot on the same camera they filmed The Social Network with, and it was a great first hands on experience.
I took a class called Screenwriters and Their Work taught by Michael Cassutt; it proved to be my favorite course thus far at USC (granted, I've only had five classes so far). Over the 15 weeks we watched and analyzed over two dozen science fiction/fantasy television pilots and shows. The class exposed me to amazing pieces of TV such as Heroes, Smallville, Orphan Black, Battlestar Gallactica and so many more. I'm currently reading Cassutt's book
Heaven's Shadow
(co-written by
The Dark Knight
trilogy screenwriter David S. Goyer) and I'm just in awe of the talented professors we have on campus.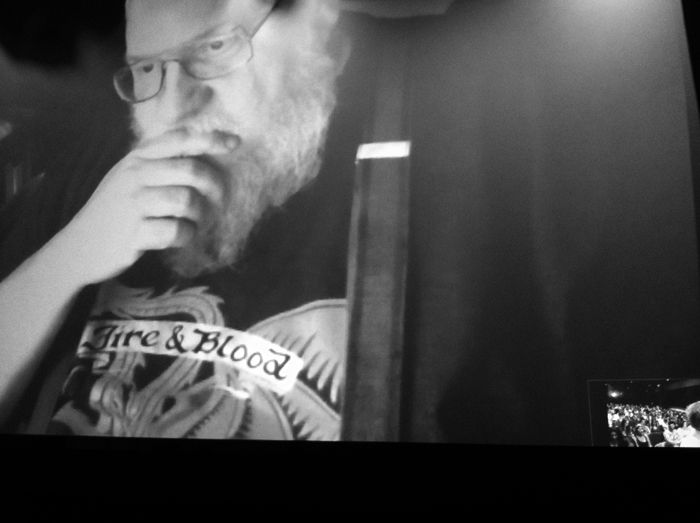 We also had the chance to skype George R.R. Martin (the creator of
Game of Thrones
)
and pick his brain for what makes him a good writer.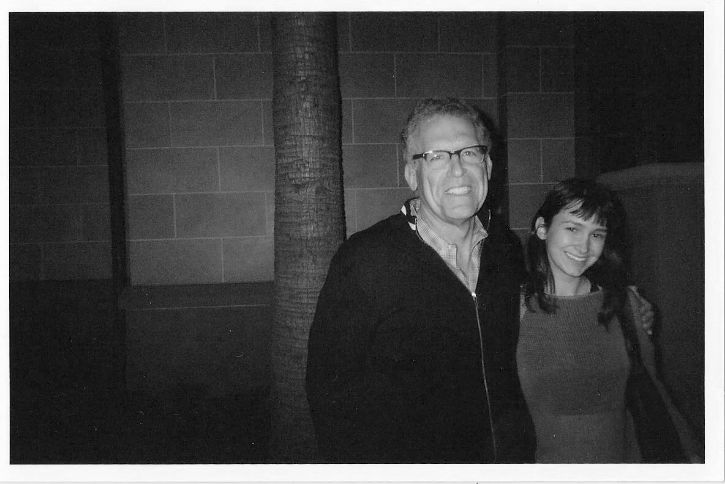 My favorite moment in the class was when I got the chance to shake hands with Carlton Cuse, the executive producer of
Lost
. Listening to Carlton speak to our class and meeting him after was really a dream come true for me this semester.
Lost
is one of the reasons I'm in film school right now.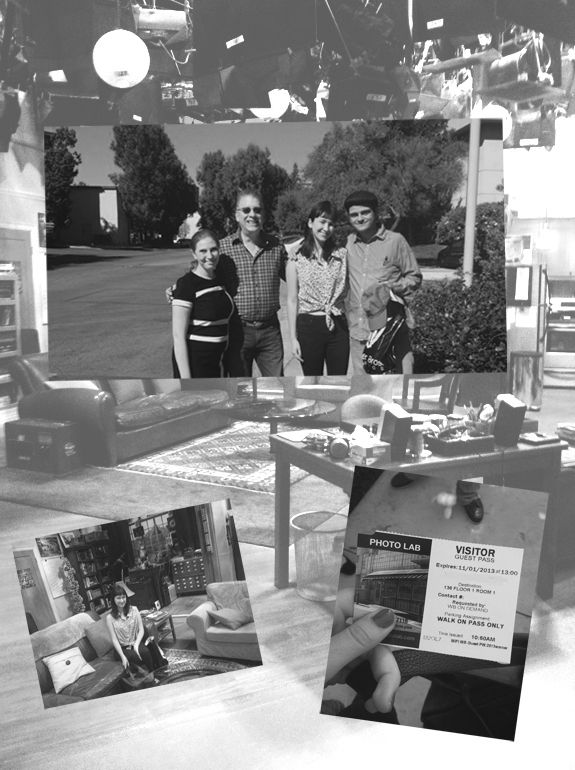 By far my favorite moment of the year was having lunch on the Warner Brother's lot with Bill Prady,
the co-creator of
The Big Bang Theory
. I love sound stages in general, but the ability to visit the set of a show that I had adored so much growing up was like having your favorite cartoon suddenly come to life right before your very eyes. In addition to great writing tips, Bill also had a lot of really meaningful life advice and when we drove back to campus I really felt as if coming to USC was one of the best decisions I've made in a while.
I also had the chance to have dinner with Andy Nicholson. It was really interesting to hear his life story, one that started out as an architect in London and eventually ended up as the head production designer on Alfonso Cuaron's
Gravity
. He talked about the difficulties working on a film such as
The Host
and then moving right on to the next project
Divergent--
especially when he had been tasked with job of making the two worlds of the films look extremely different, even though he felt like they had a number of very obvious similarities. He also talked about his transition from being an architect to production designer, and at the end of the meal I was left with one resounding piece of advice: keep passionate, keep working, and keep being the best at what you do.
xo