I had a nine page paper due this past week and I'm completely behind on my reading but I thought I'd fill you in on a couple things I've been doing lately. I'm so happy it's the holidays I could scream!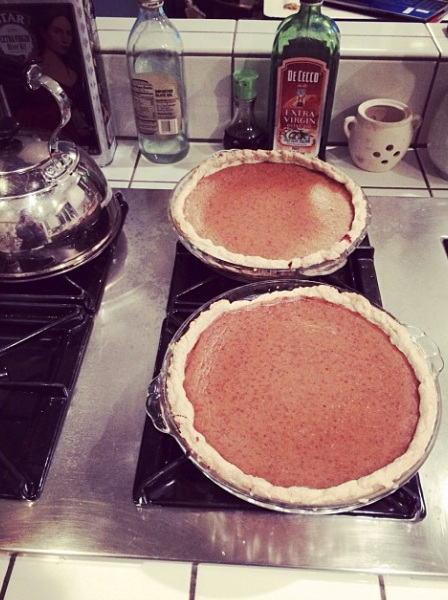 My mother's pumpkin pies are honestly the best I have ever had. I am so happy its Thanksgiving. That being said, I can't wait for winter break. I'll be going to Oregon for Christmas, then back to LA for the New Years and then off to New York with my friend during the beginning of January.
My new L.D. Tuttle's! I promise, more photos soon. I'm obsessed with these babies.
Dark nails for fall
Had a run in with some circle glasses and an Almost Famous poster in a friend's dorm on Friday.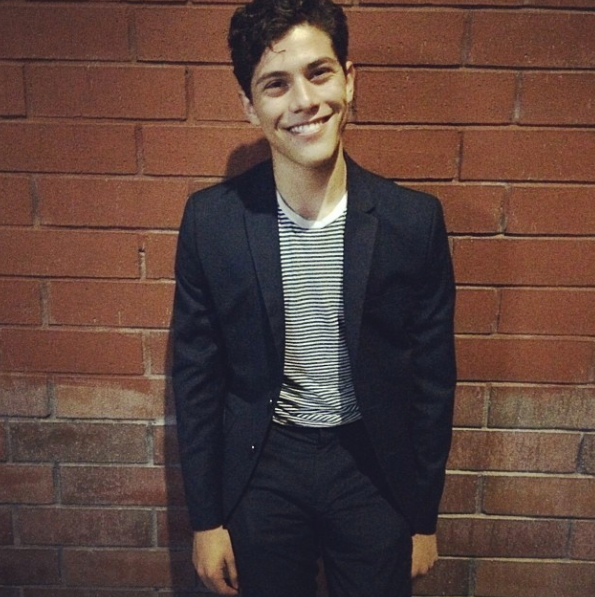 Jonah and I had Korean BBQ a couple weeks back-- I love how he looks in navy.
Some more inspiration I've been feeling: sleek Celine and 90s Winona in Vogue.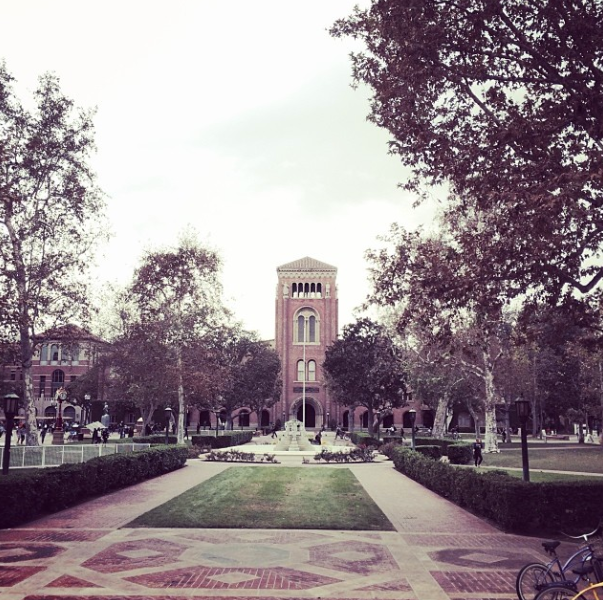 I know it may be strange, but I love the campus when its cloudy! This was taken outside Doheny Library this past weekend, before I spent all day inside working on a film research paper.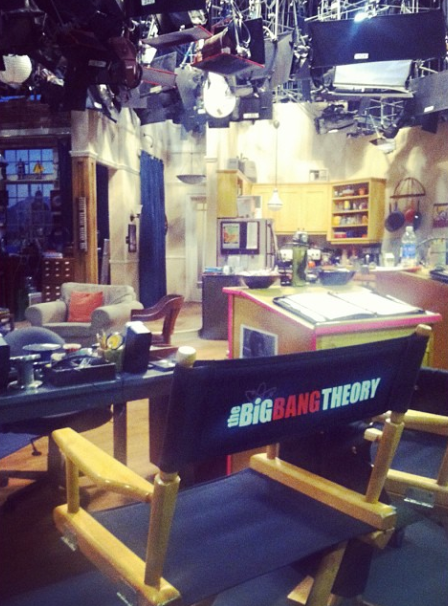 A couple weeks back I and two other students had the chance to have lunch with Bill Prady (the co-creator and executive producer of The Big Bang Theory) on the Warner Brother's Lot. It was definitely one of the highlights of the semester and something I will not soon forget.
I promise I'll post again this coming weekend and don't forget to follow me on
instagram
for more!
xo