When I started blogging 2 years or so ago man-pants were all the rage . Even now I am proud to say Im still sporting the over-sized trouser look with enthusiasm and vigor. These Moschino purple heels are perfect for balancing the pants out so I dont get too man-ish. I love the embossed bows and peep-toe, perfect lady like footwear!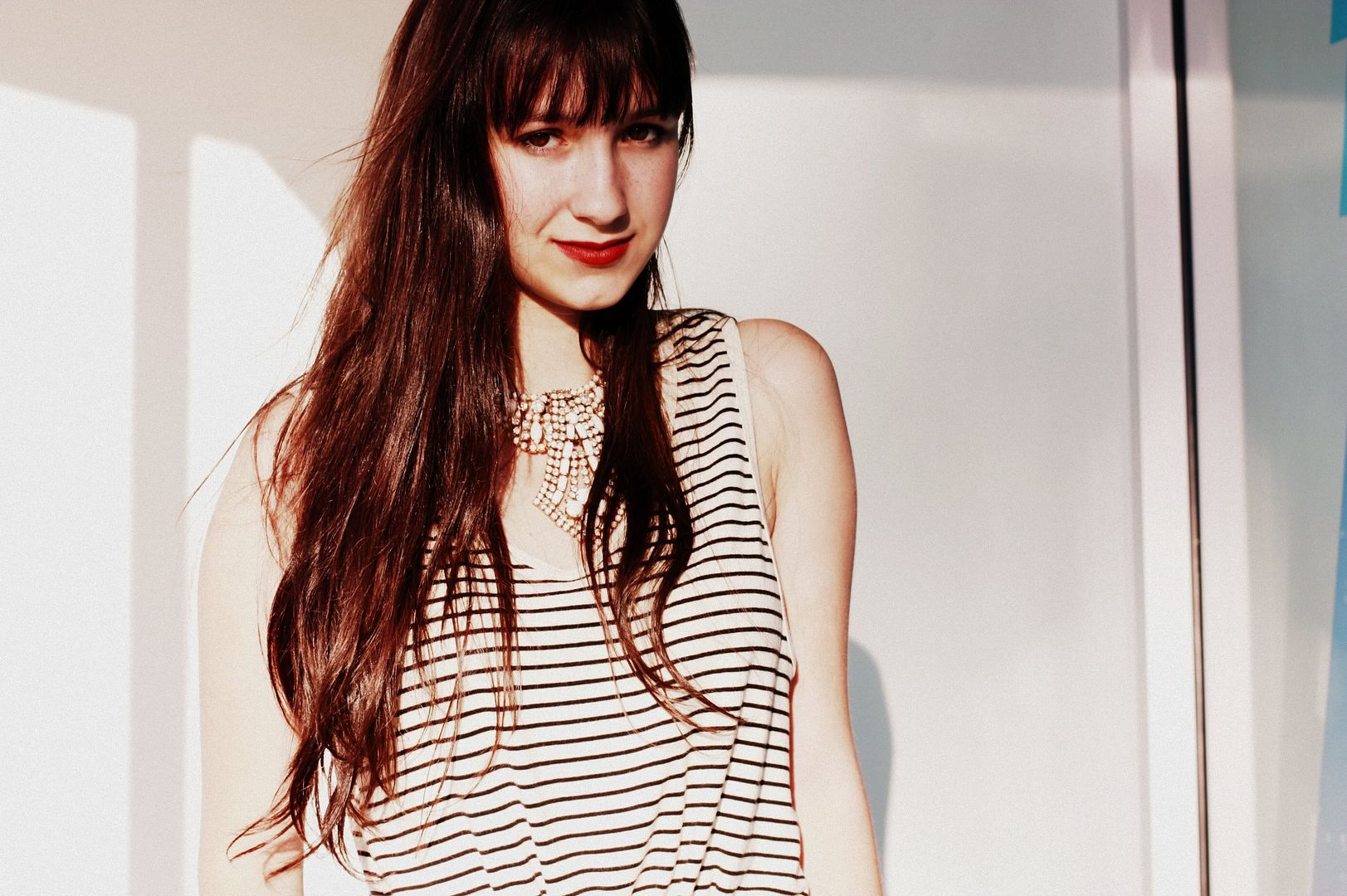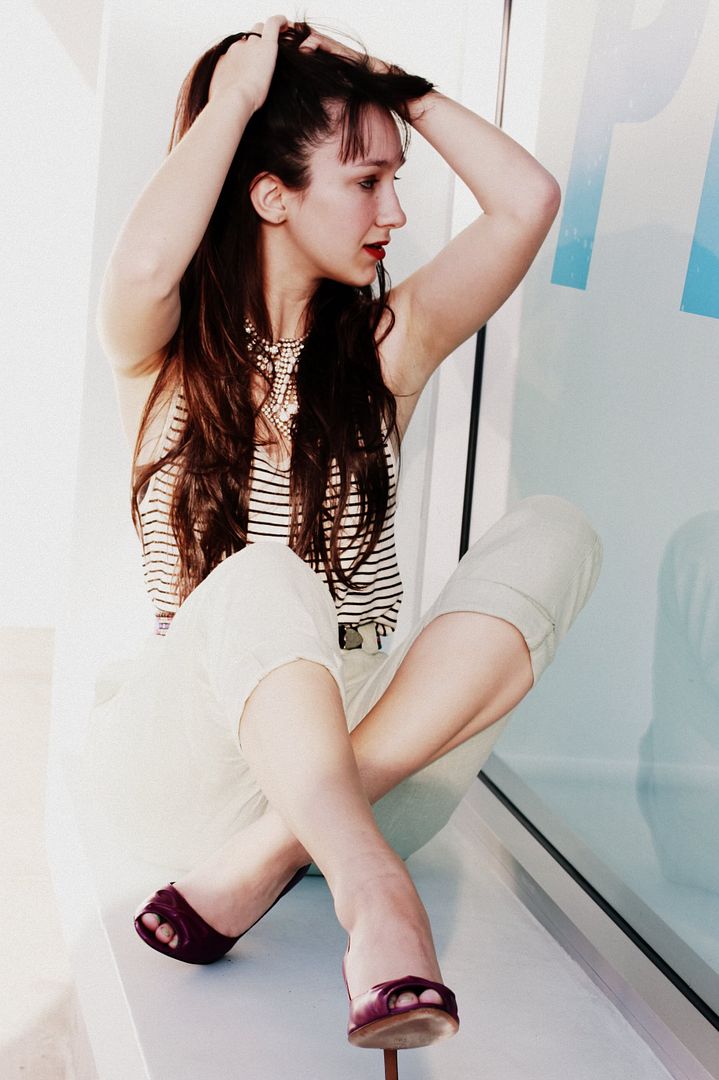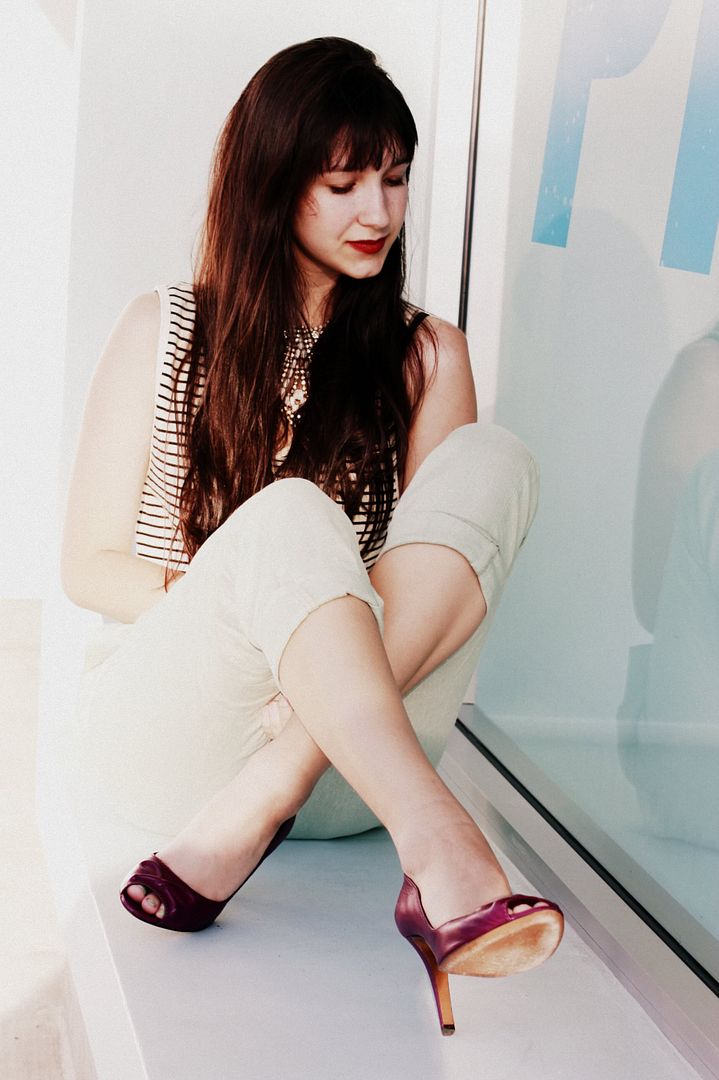 My aunt has given me a bunch of beautiful pieces of jewelry since she's emptying out her closet. This is one of the pieces and I love it so much. Thanks!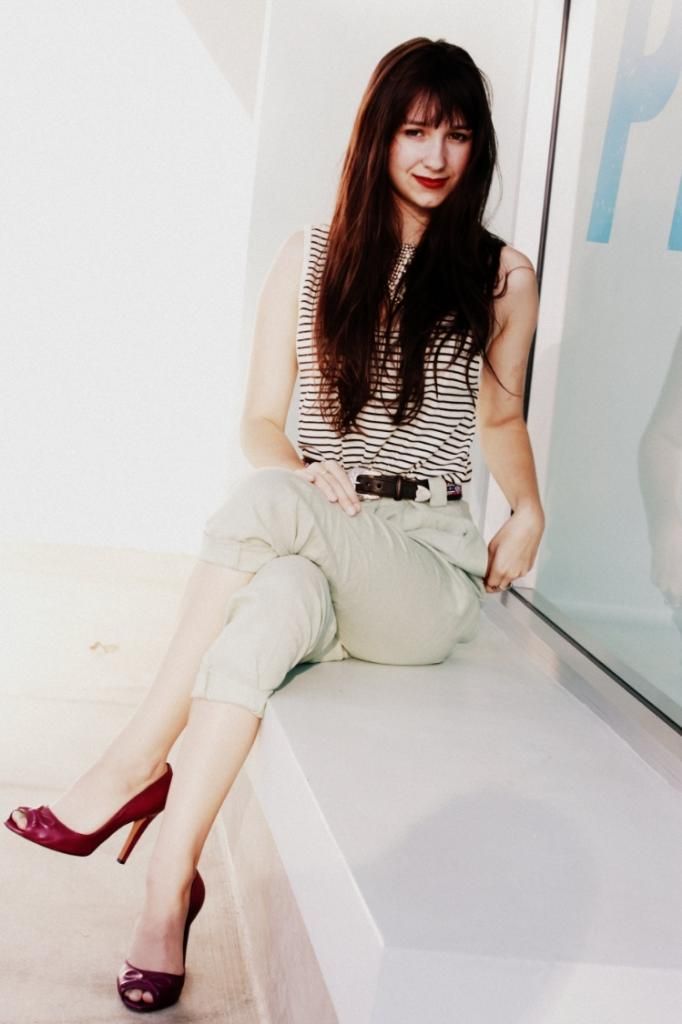 I've been in what you could say a musical rut. Nothing sounds good, not even Vampire Weekend, which is really saying something. Tomorrow I have a date with a boy who somehow suckered me in to it. He'll probably talk about music at some point. We'll see how that goes... maybe I'll find out about a new band. Ill let you know...
Wearing mint green trousers and striped tank from American Apparel, vintage rhinestone necklace, Moschino Cheap & Chic purple bow heels, and vintage beaded belt
,
M.A.C. lipstick in Chili.