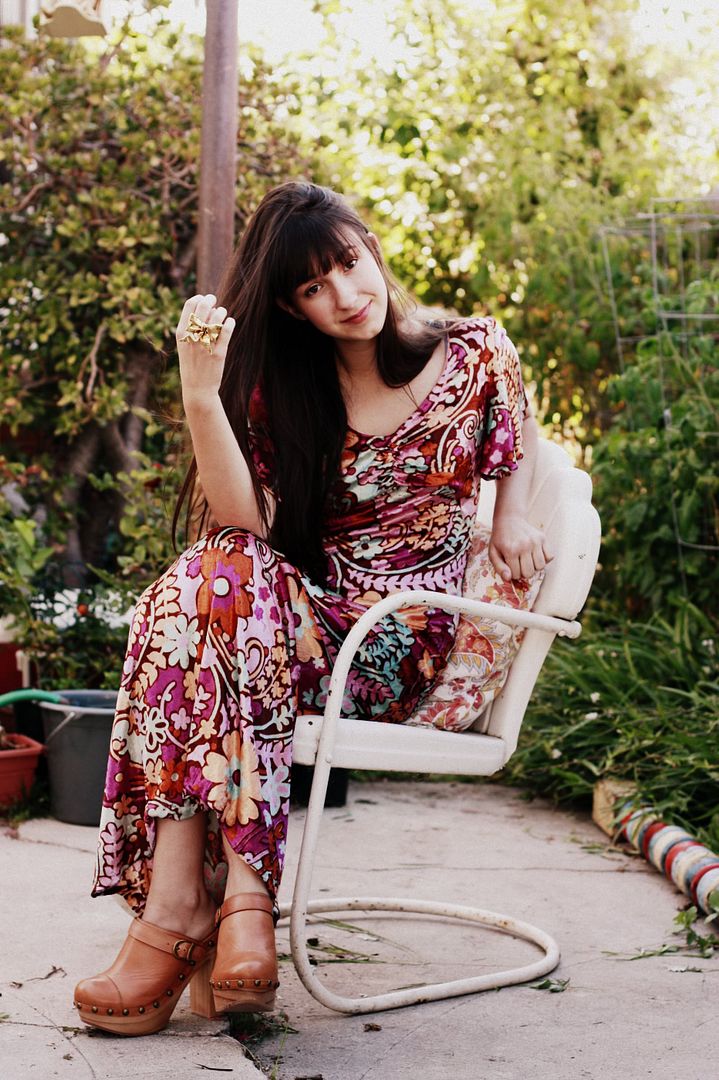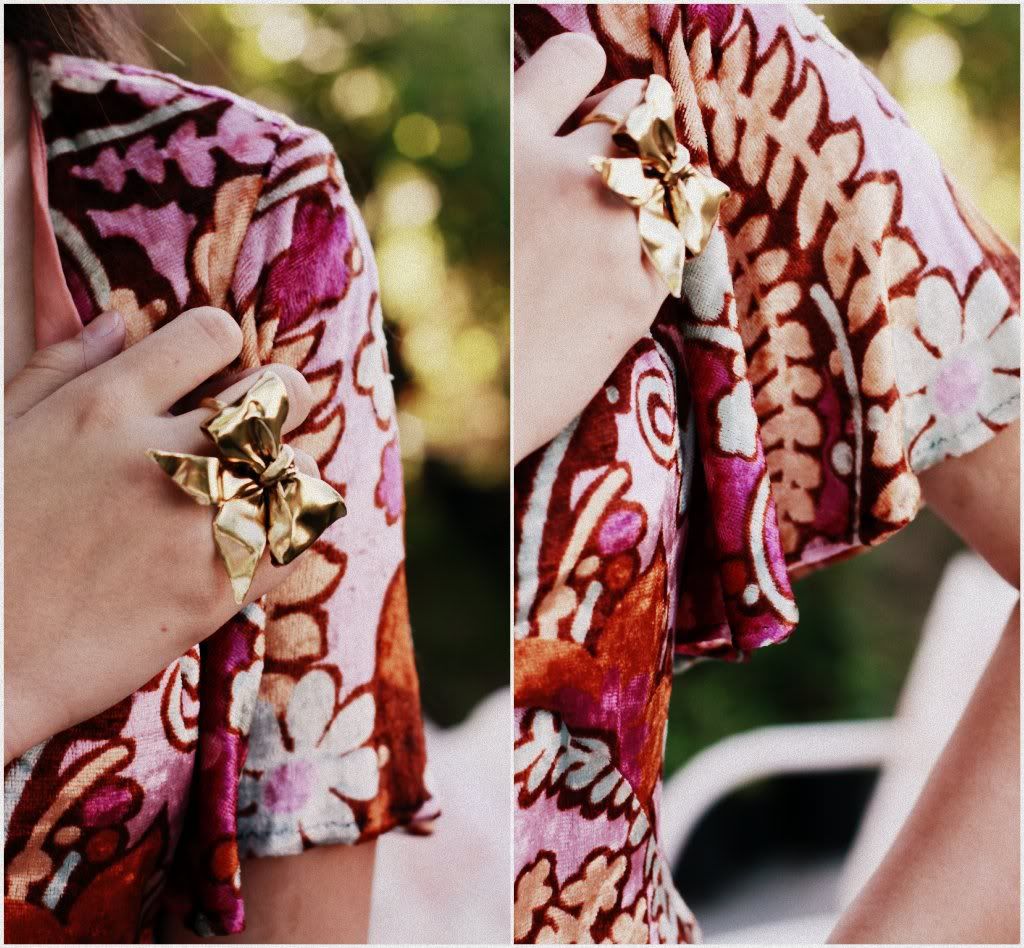 Came back from a photo shoot today and decided that I should play dress up and put on this crazy 70s dress that I bought at a flea market a couple weeks ago. It has these beautiful flutter sleeves and I played up the 70s factor with the platform clogs.
I like that the 70s are seeping back into designers collections now. I am in love with the label Chloe because of it; Hannah MacGibbon is pure genius.
Ive been going through a sort of, what you could call, enlightening period and its changing my view on clothes and fashion and everything else. Ill talk about it in my next post...
Vintage 1970s dress, Jeffrey Campbell clogs, The Stylish Wanderer x Mr. Kate present Le Cadeau ring.