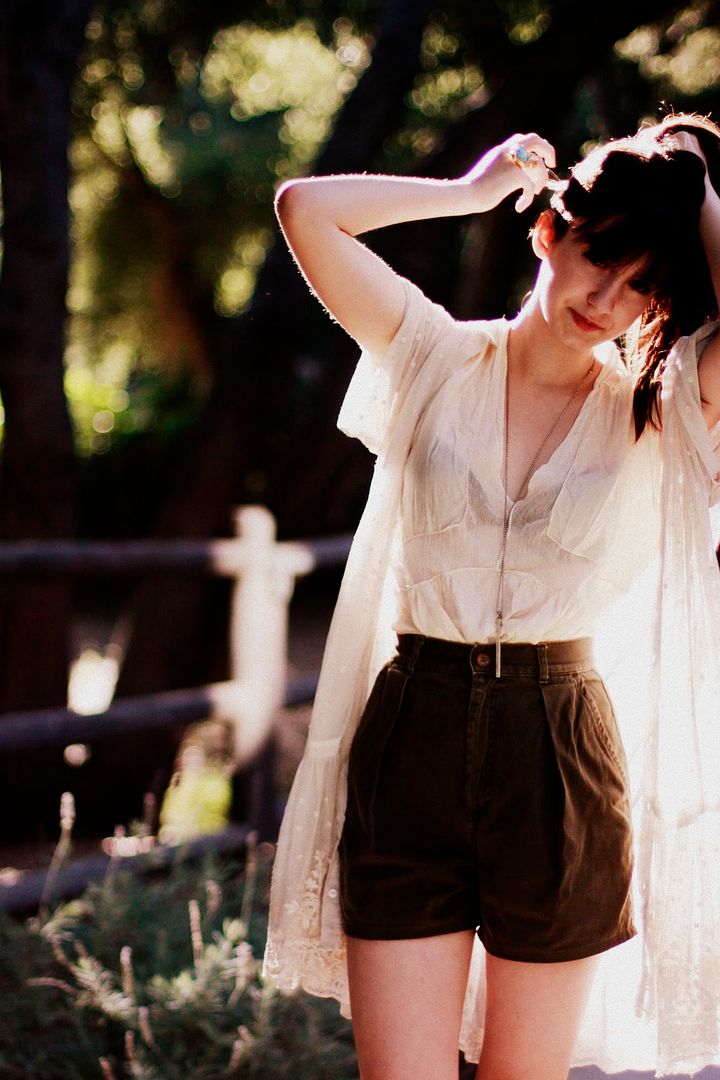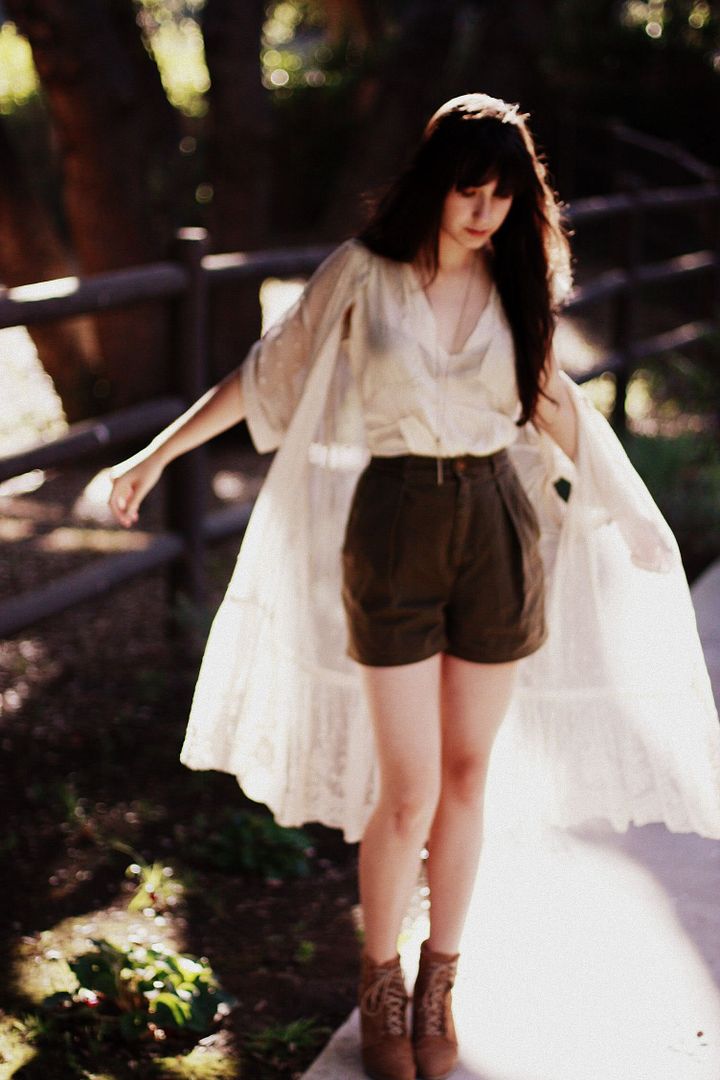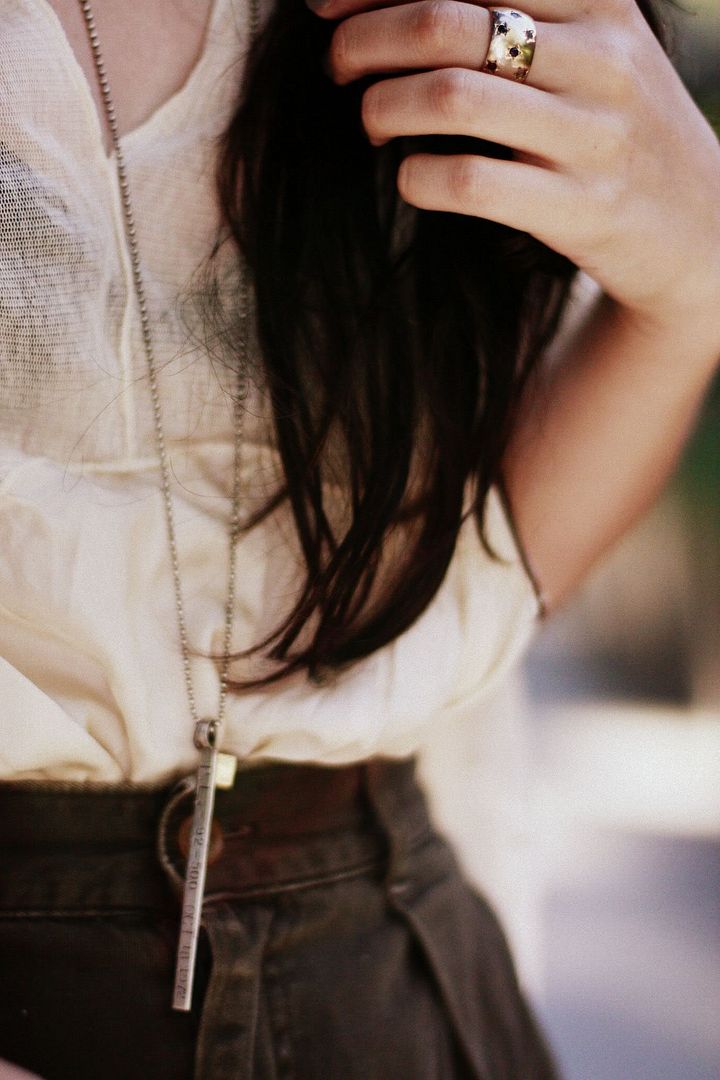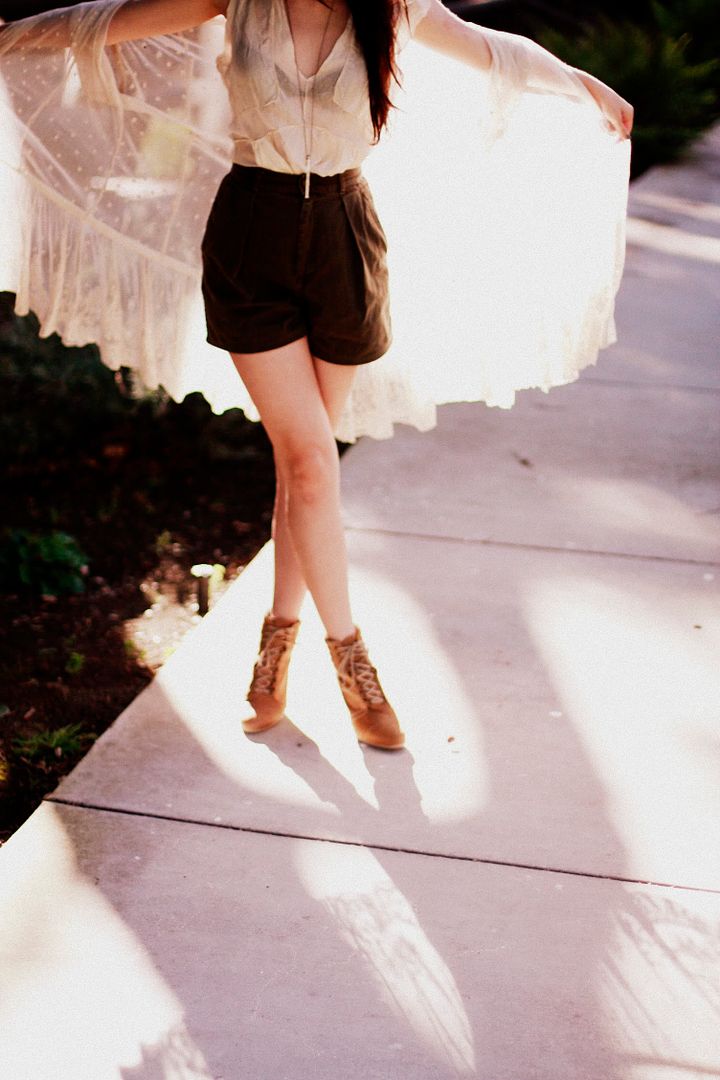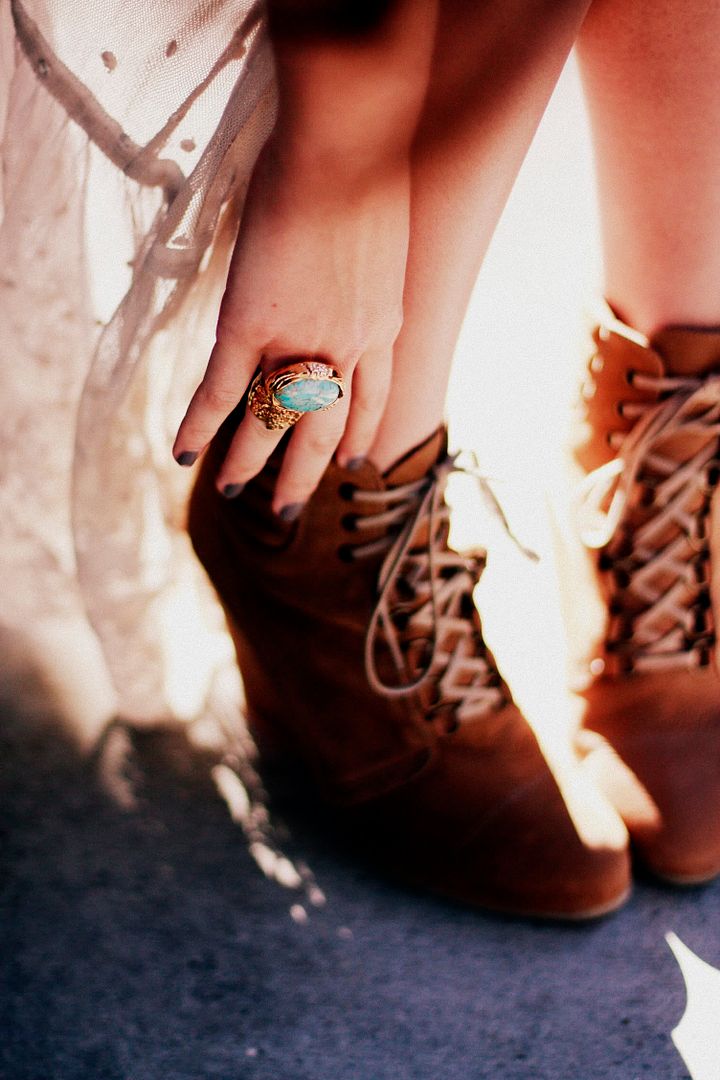 My mom and I have been transfixed with this necklace ever since it was given to me a couple of weeks ago. On the front it has the date of the Clean Water act, which was created to save the Earth's waters from being polluted by toxins man has made, and on the back it said Nature = Future. Whats also really cool about it is that part of the proceeds from the necklace goes towards the Gulf Coast fund. But truthfully, I just love looking at it. Its such a simple design and yet so beautiful. One of my favorite pieces right now.
Oh and this lace thing? Its been on loan from my aunt for about a year and I finally pulled it out the other day. Now its my go-to summer piece for just throwing on when you walk out the door.
Vintage army shorts from Ramona West Vintage, YSL ring, ken and dana necklace, silk shirt, lace shawl, Zara boots, American Apparel nail polish in Mouse.