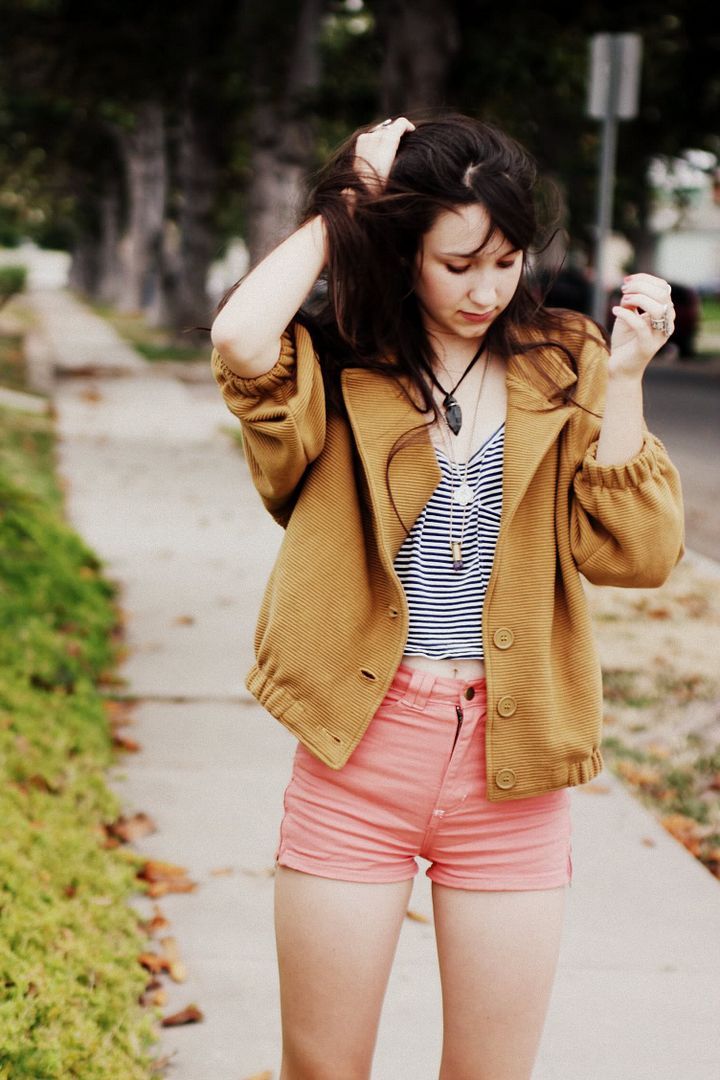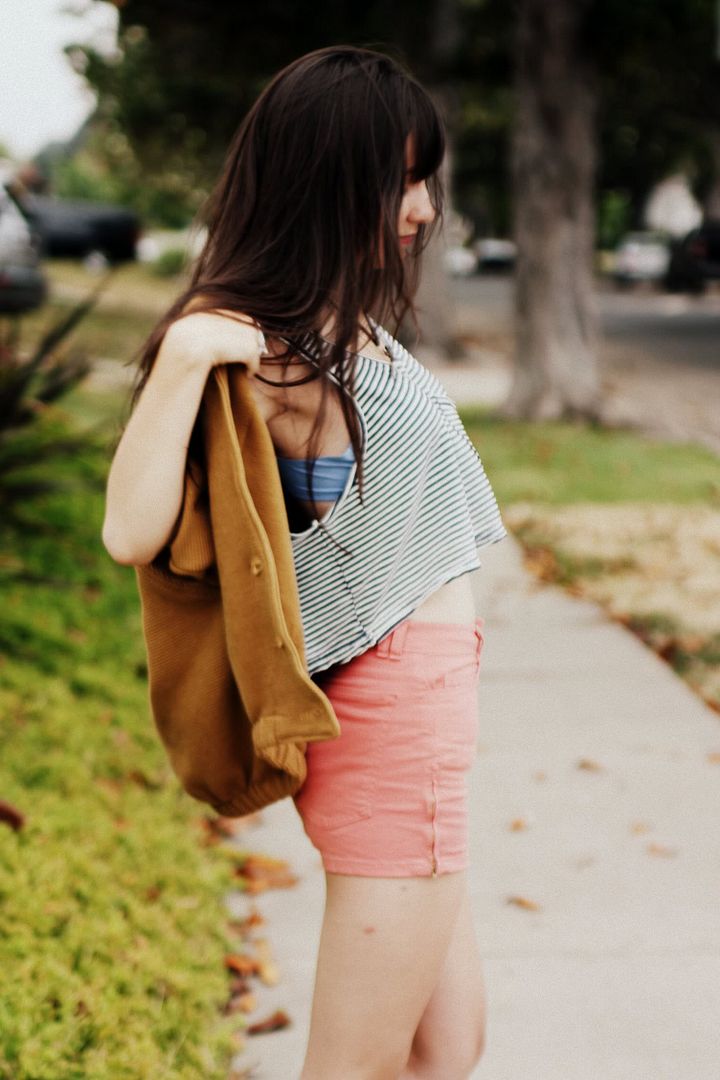 Ive been listening to Nina Simone like mad lately. I love her voice. As they say, she's got "soul." Check her out if you get the chance.
Two things are for certain with this outfit,
1) Im crazy for American Apparel
and
2) I am in love with crop tops and high waisted shorts
Hope you all had a lovely fourth of July!
American Apparel shorts
,
American Apparel Ottoman jacket
,
American Apparel tank top
,
Vintage catholic necklace, black arrowhead necklace,
Rackk and Ruin
amethyst bullet necklace.