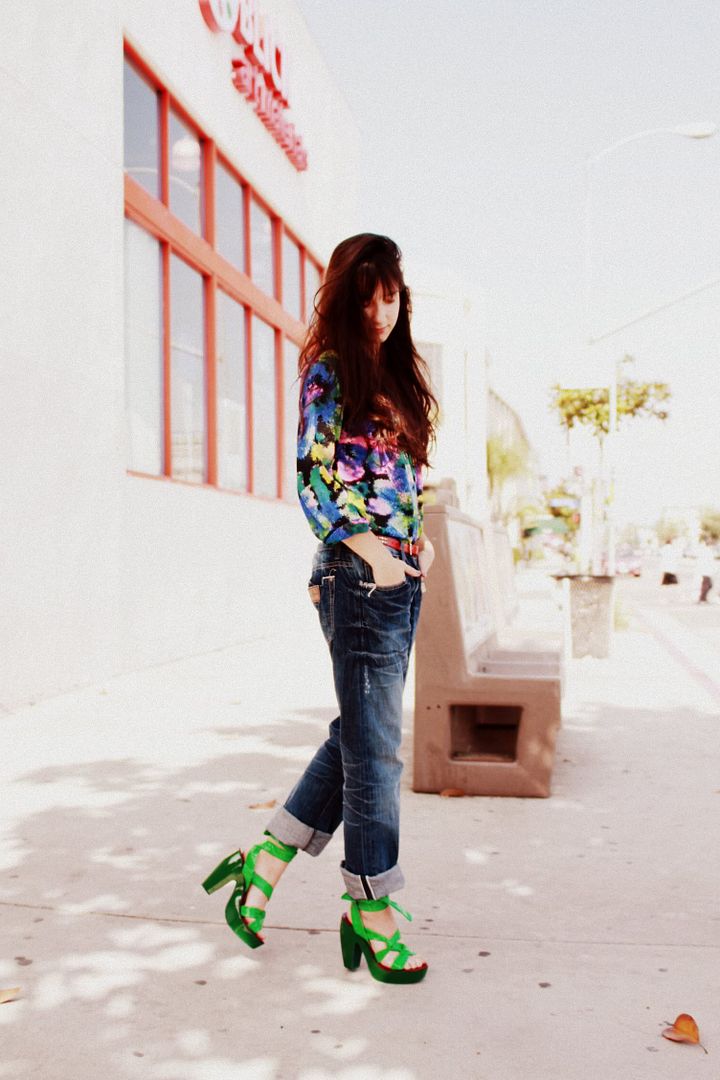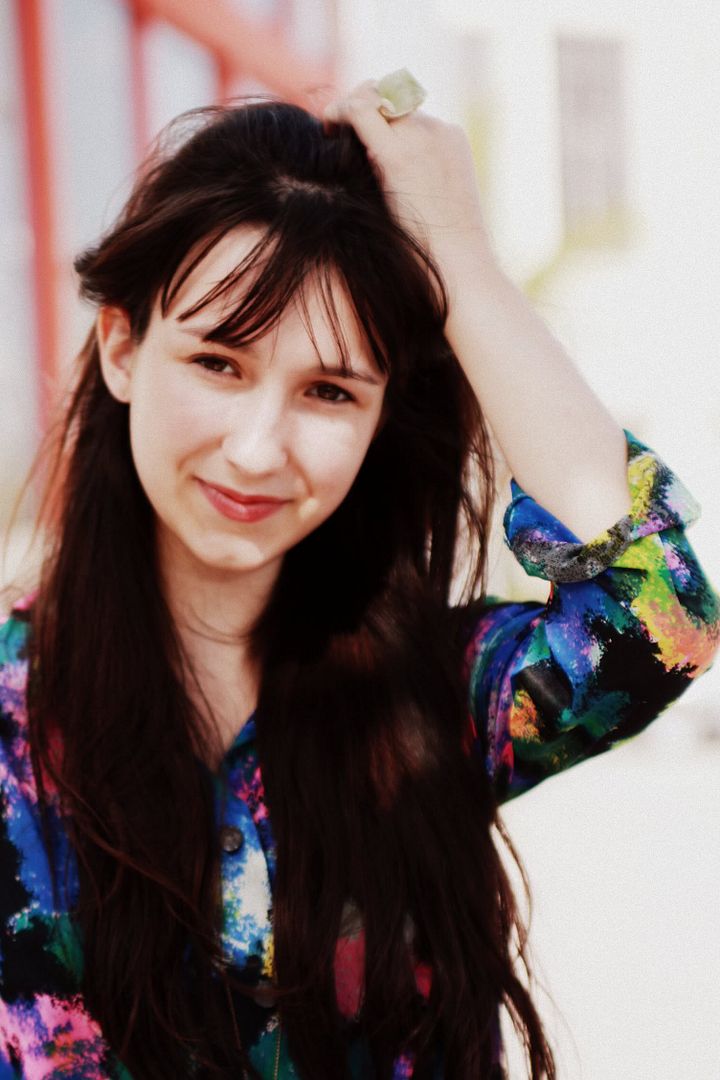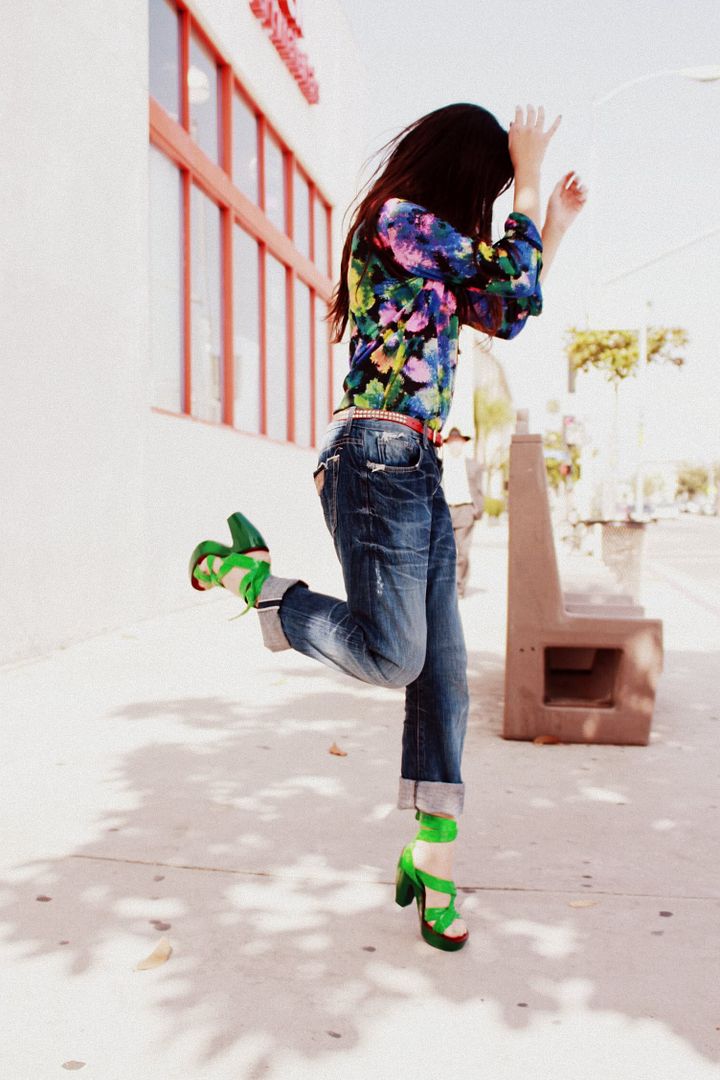 Vintage multi-colored blouse, Chip & Pepper boyfriend jeans, Marc by Marc Jacobs green heels, red studded belt
I wore this after I flew on a trapeze today, hence the messy hair.
Closeup on shoes once my new lens arrives.
I saw Flo, from the All State commercials, at a comedy show I went to on Friday night with my cousin. It was one of the highlights of my week, among others that Ill talk about later. Until then... watch
this
and
this
.