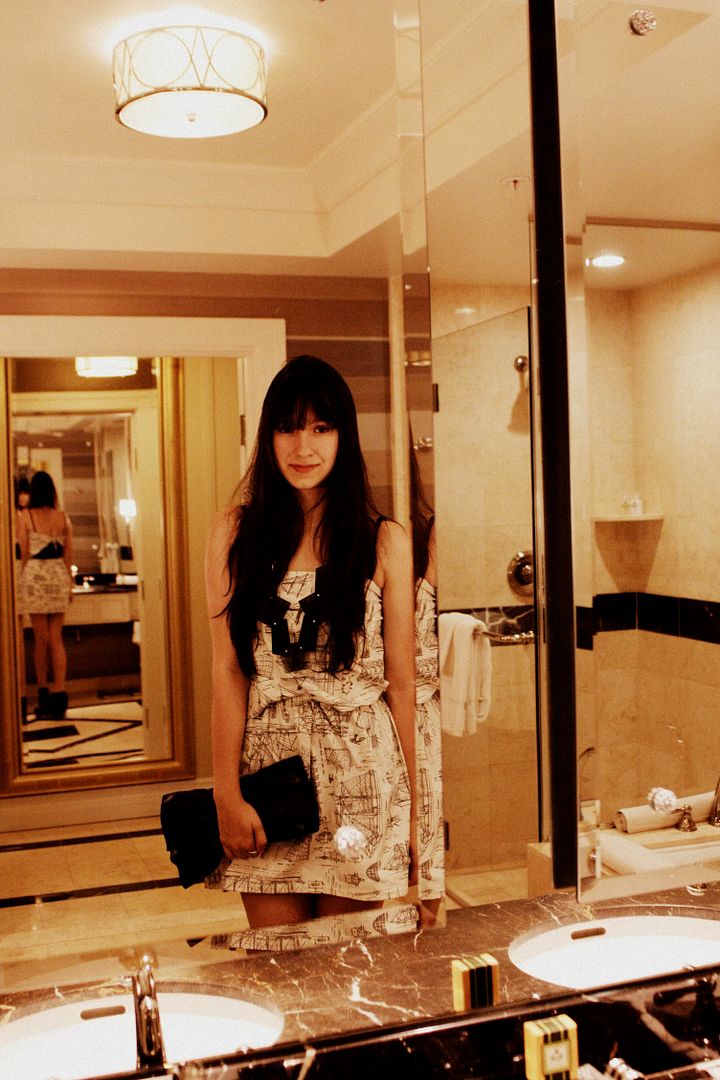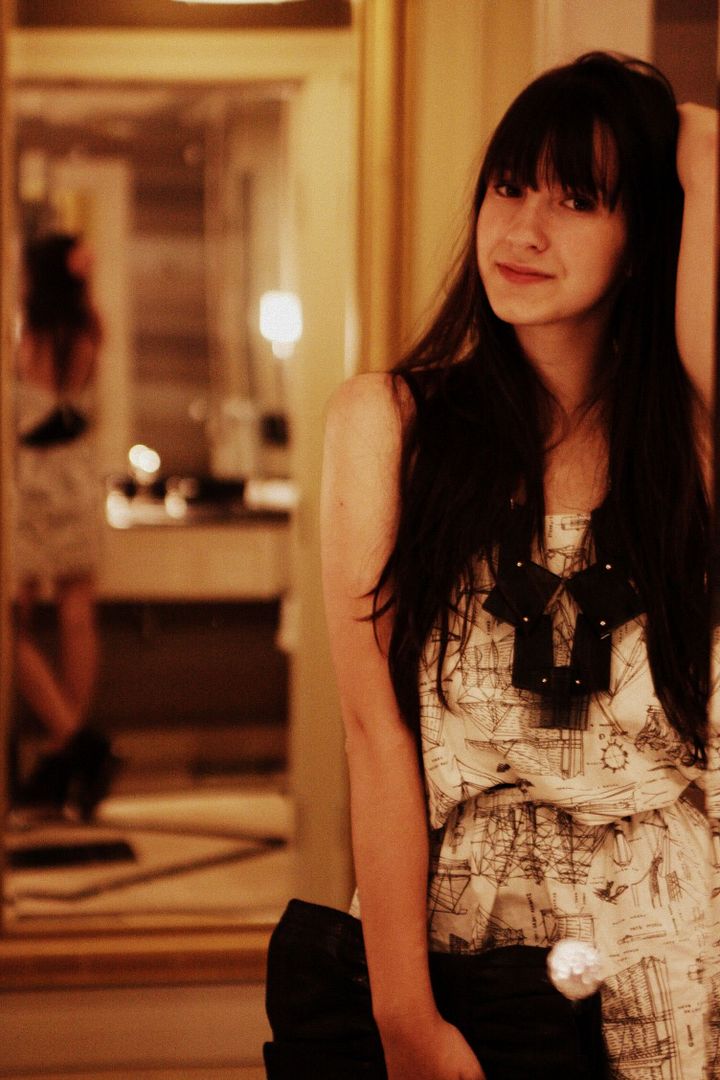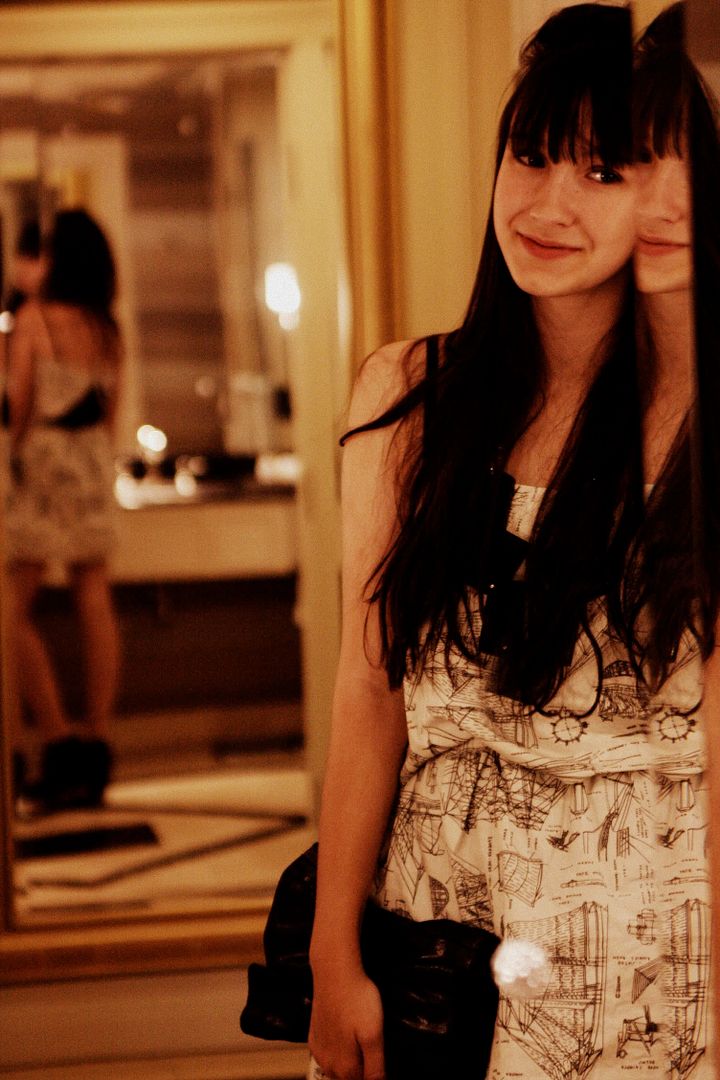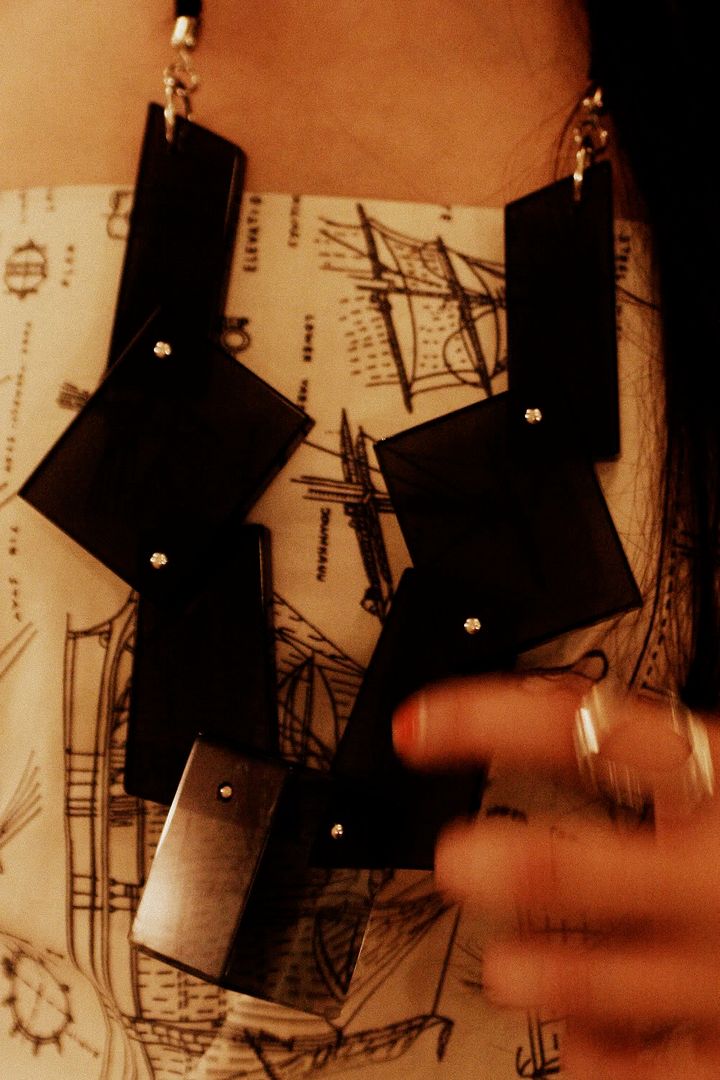 Could I call this Live Blogging From Las Vegas...?
Got some downtime in the hotel room (the hotel is crazy beautiful) so I thought I should share what I wore on the drive here and during the daytime. Ive changed already since Im going to various dinners tonight.
This pretty dress is re-worked vintage and is actually a skirt attached to a top with buttons that dont come off. I love it. Perfect for summer. Oh and this necklace? I am gaga for it.
xo
Vintage boat dress, H+M geometric necklace, American Apparel black bodysuit, Jeffrey Campbell Alexa Wedges, Bebe clutch.