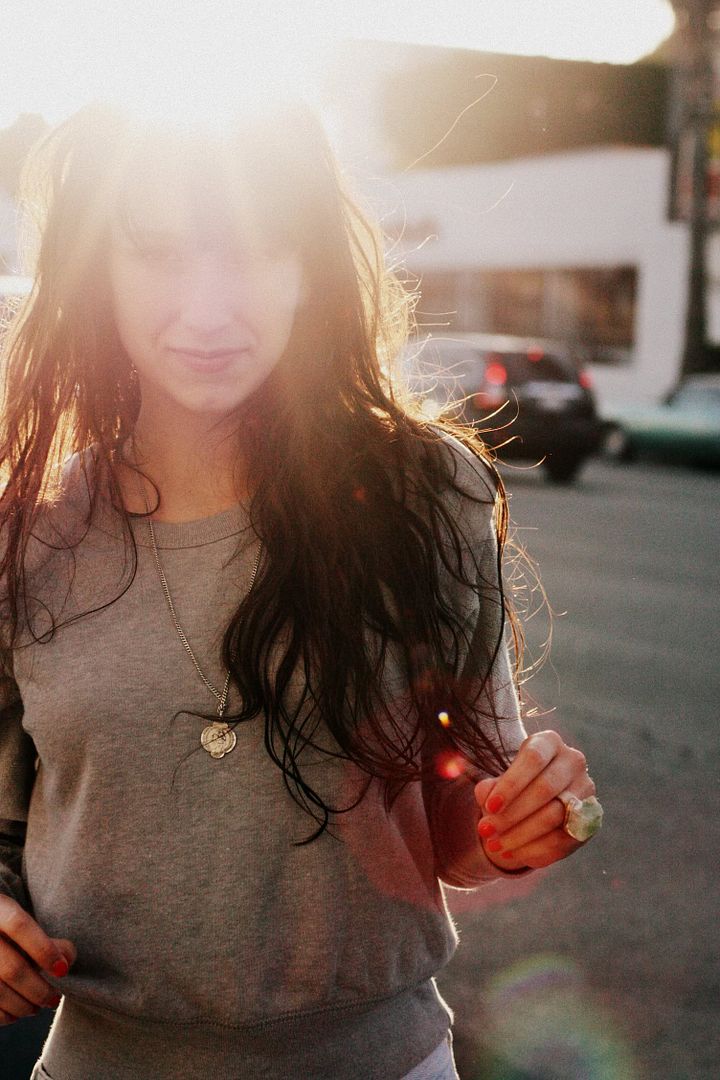 I had a lot, maybe even too much, fun playing with the sun in these photos.
Ive worn variations of this outfit the entire past weekend, the only difference has been switching out the Alexander Wang sweatshirt for his gray terry tank. I love you A Wang. Especially when youre on sale...
SUMMER SUMMER SUMMER SUMMER
xo
T by Alexander Wang sweatshirt, vintage Levis shorts, antique necklace, Adina Mills crystal ring, Essie nail polish in Capri.