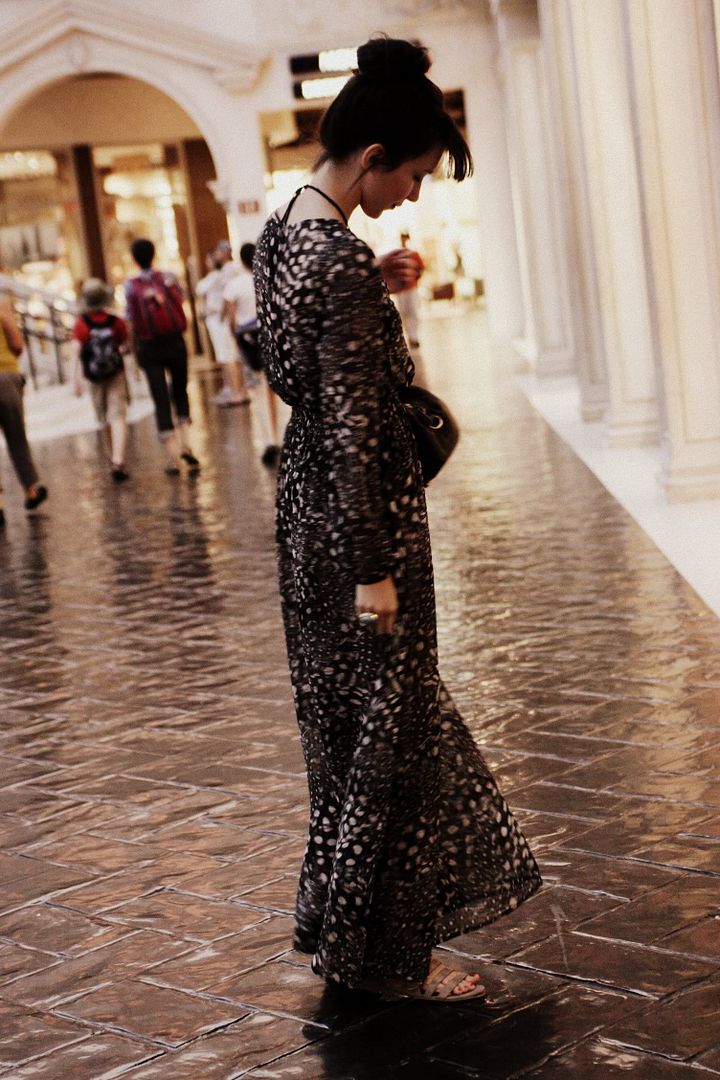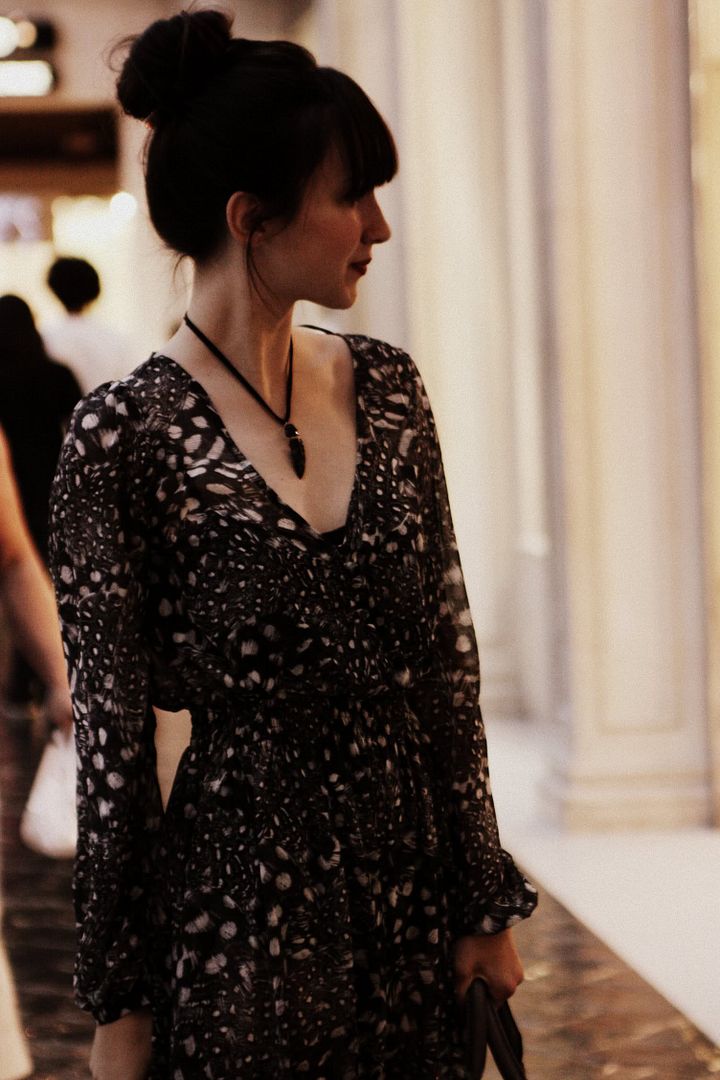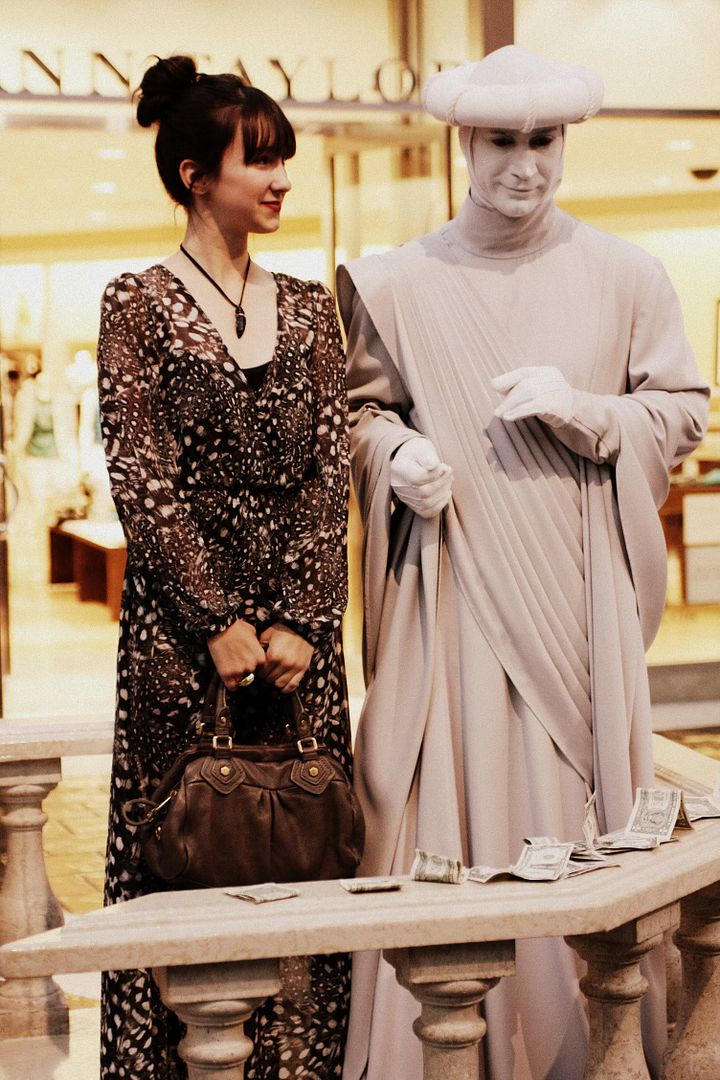 Can you believe this astounding feather maxi dress is from H&M? I want to bow down to whoever created it. Really. Its pieces like this that make me happy to get dressed in the morning.
Oh and the human statue at The Venetian? Fascinating. He proffered his hand to me and I had to take it, but let it go quickly afterward.
A little creepy... and I dont even like using the word creepy.
(Thanks Ismael for my necklace! I love it.)
H&M feather maxi dress,
American Apparel bodysuit
, Jeffrey Campbell shoes, gifted arrowhead necklace, Marc by Marc Jacobs leather bag, YSL ring.