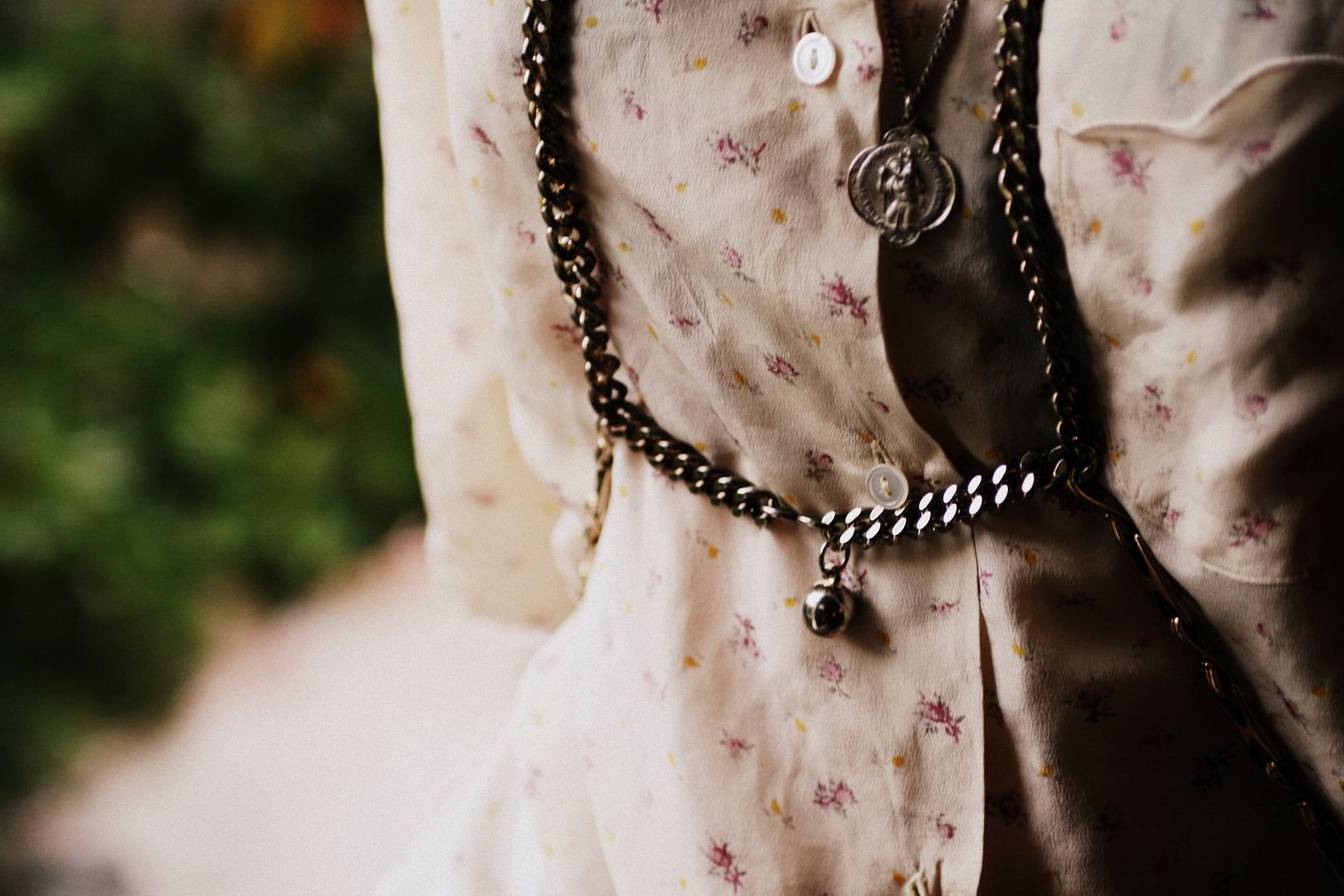 Vintage shirt, Hudson Jeans cutoff shorts courtesy of Hudson Jeans, vintage DIY bodychain
Im not lying when I say that Ive wanted to have a body chain for years; technically since 2008.
I was sitting at dinner with my family tonight and looked down at the gold chains around my neck... long story short, I connected the two right at the table and found myself wearing a body chain.
Success.