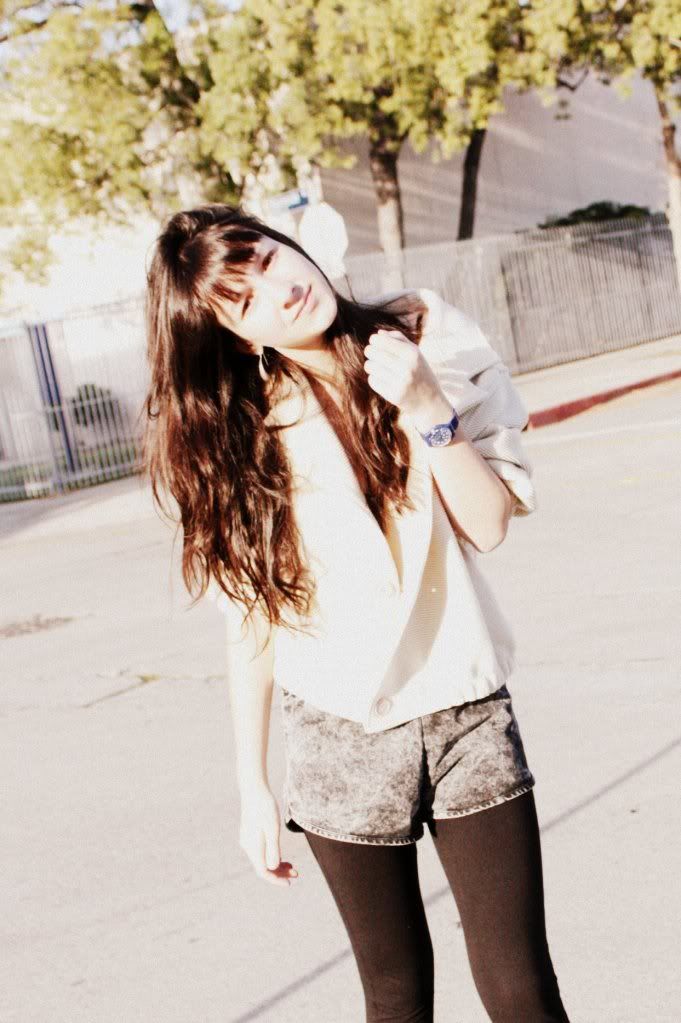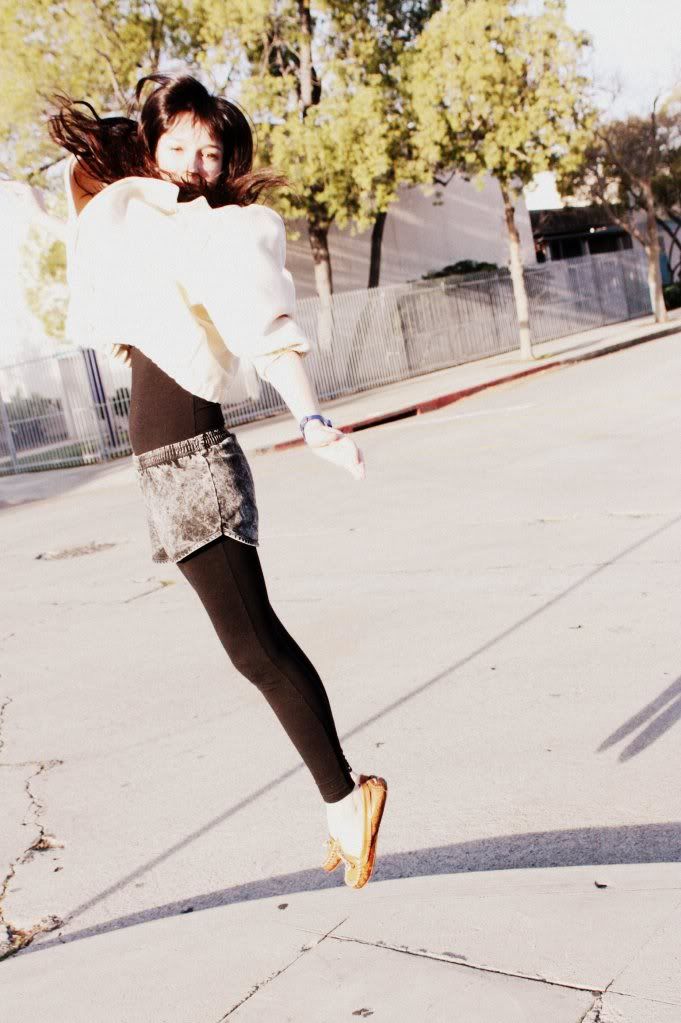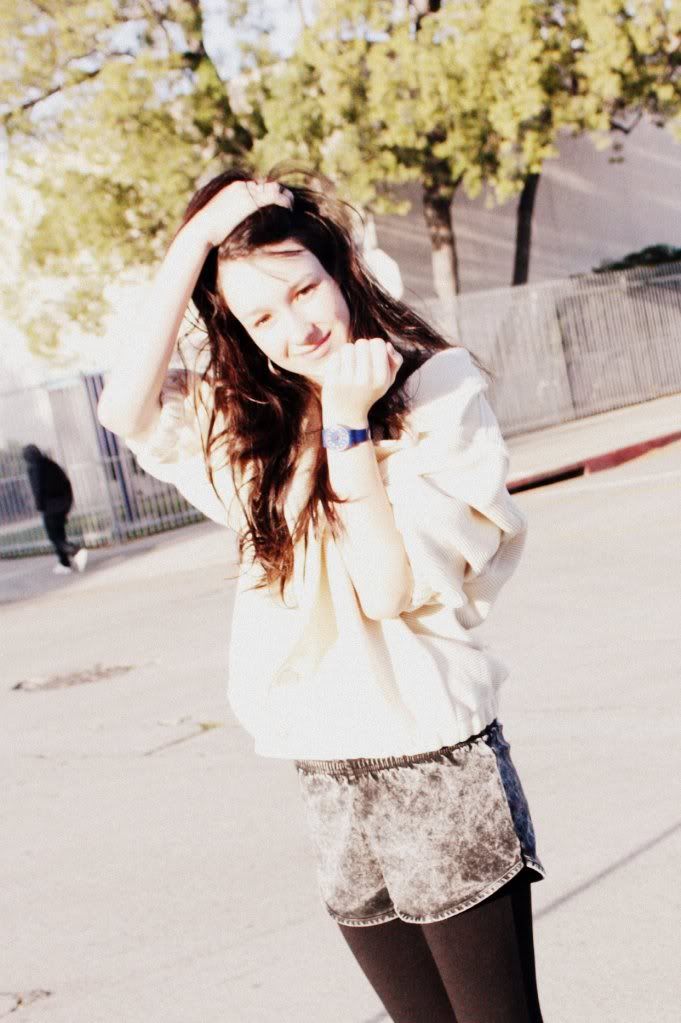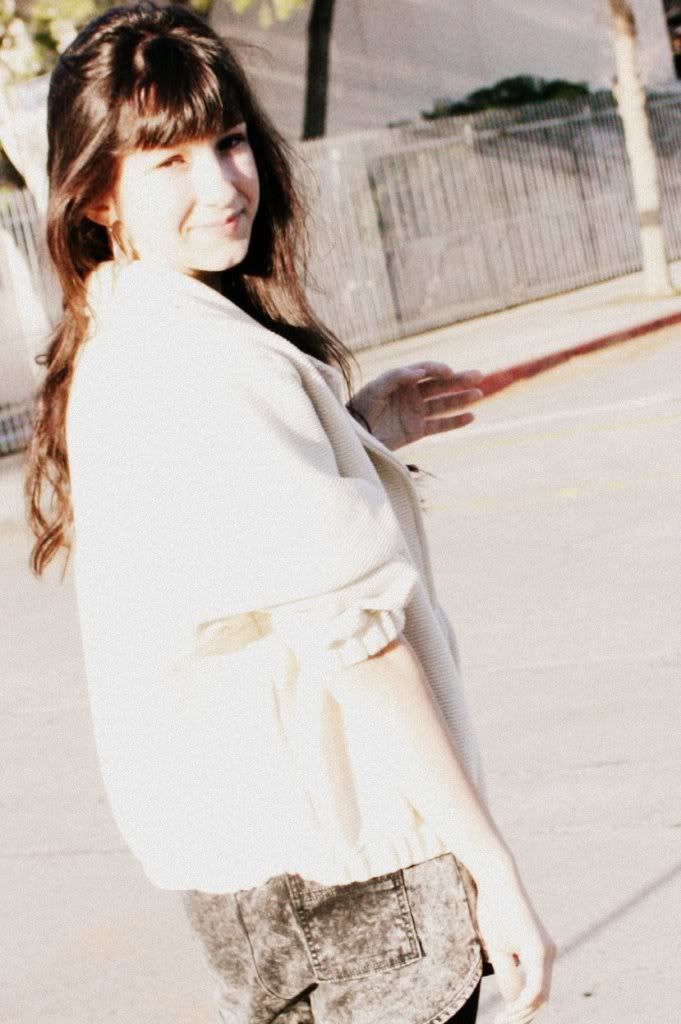 Im always late for carpool... every. single. day. However, this morning we were kind of on time. Until I realized I needed to post on the blog. So you can guess what happened. But at least I got pictures.
Tomorrow Im supposed to watch a couple of classy black and white movies. Ill tell you about them next time we see each other.
American Apparel bodysuit, shorts, and knit jacket. Vintage organic silver drop earrings. Swatch watch. Zara flats.