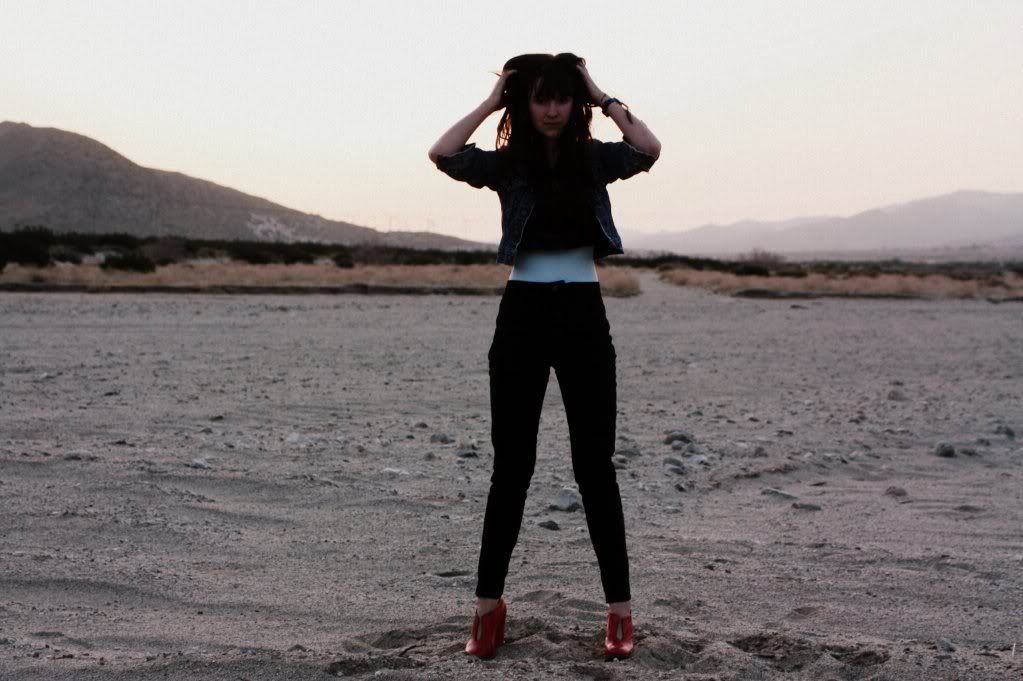 American Apparel baby blue leotard and black skinny jeans, California Select floral velour bustier, Chloe red heels, Swatch watch.
Im in Palm Springs for a part of my vacation. Ive got a bunch of vintage dresses Im excited to wear because of the hot weather down here and will show you guys as soon as possible.
This outfit is basically a school uniform for me. Highwaisted pants + denim jacket. Super easy and simple.