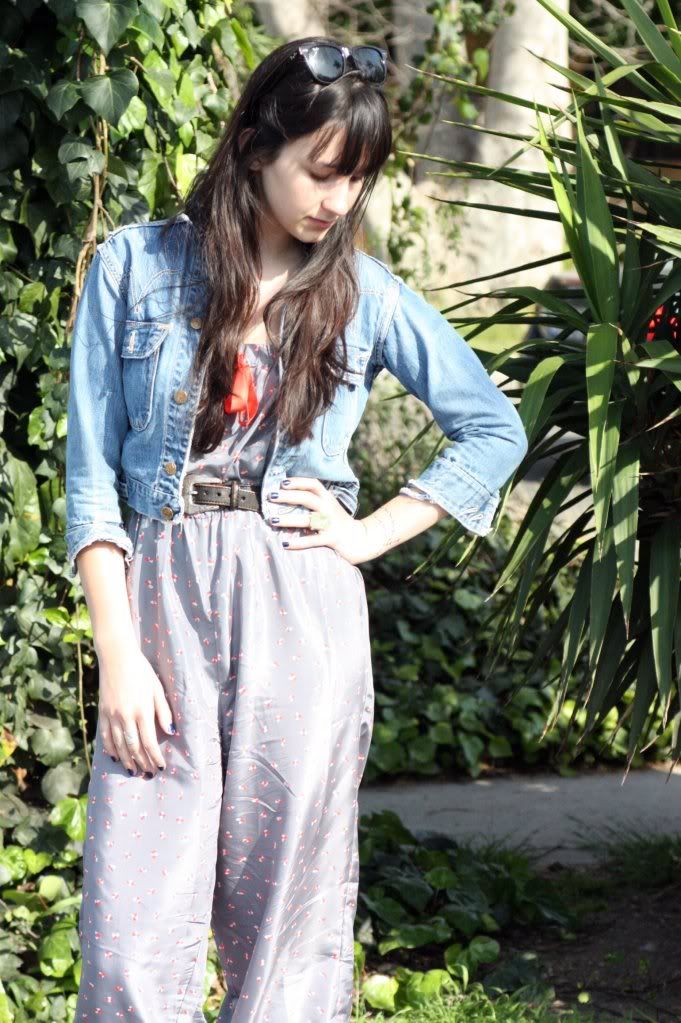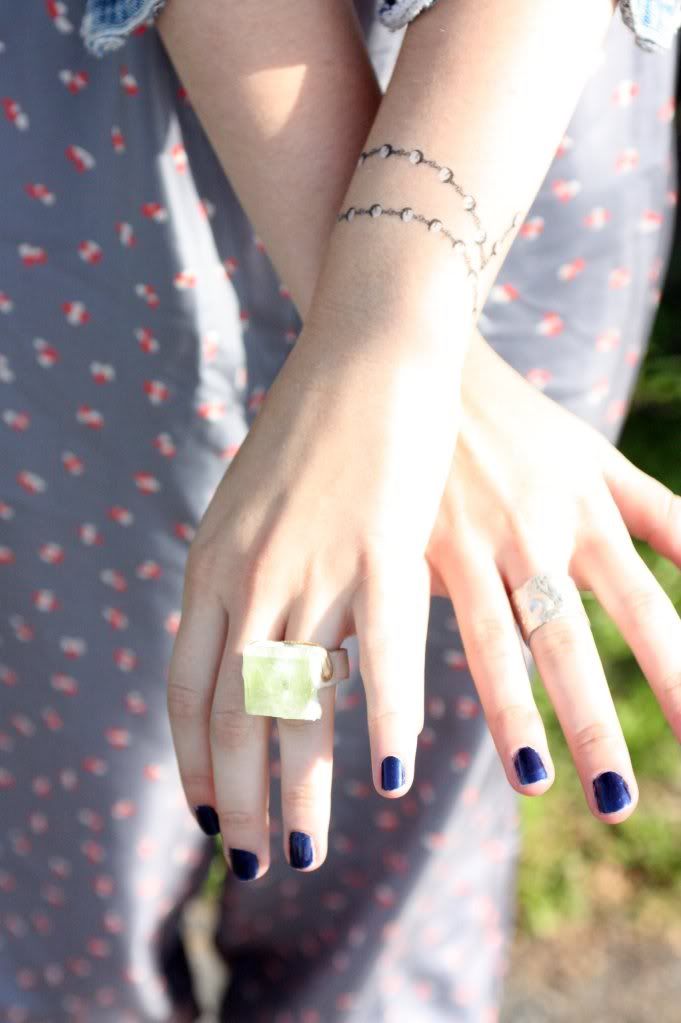 I kind of messed up on the first placement of my Chanel tattoos, but Ive learned from my mistakes and Im going to add more to the arm tonight. Navy nail polish is my favorite. I think its both seductive and fun. Red can sometimes be too over the top and pink can be way too girly (unless its this really pale OPI pink that I own.)
The warm weather has inspired all this crazy dressing and I really want spring break to come.
Raybans, Anthropologie jumpsuit, OPI nail polish in "Yogatta Get This Blue," vintage denim jacket, black beaded belt, Chanel tattoos, Adina Mills crystal ring, Mr. Kate silver ring.