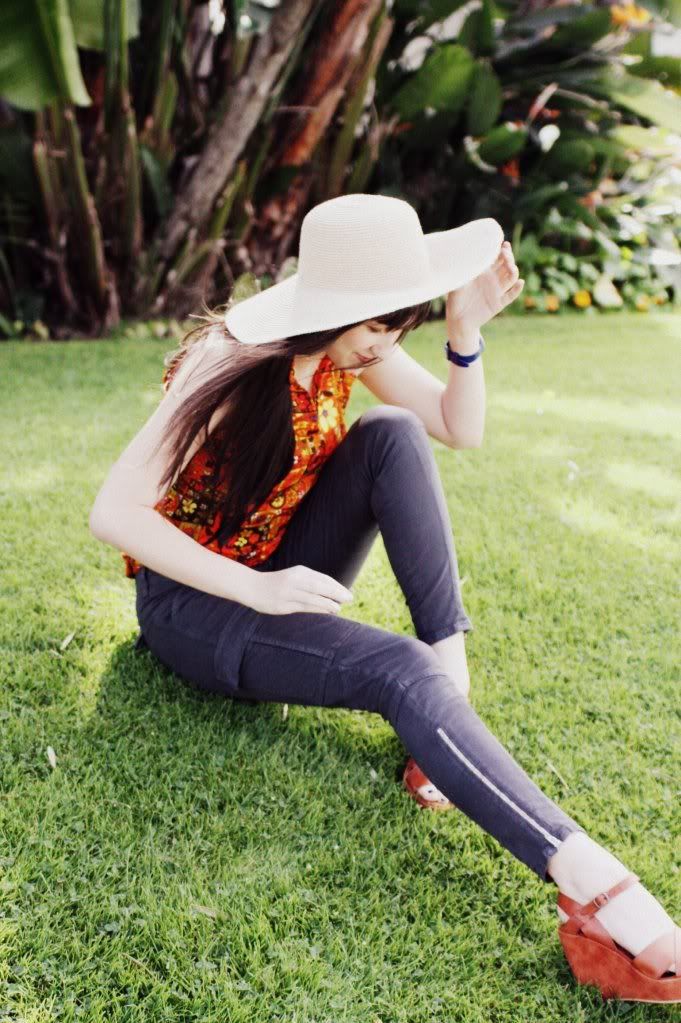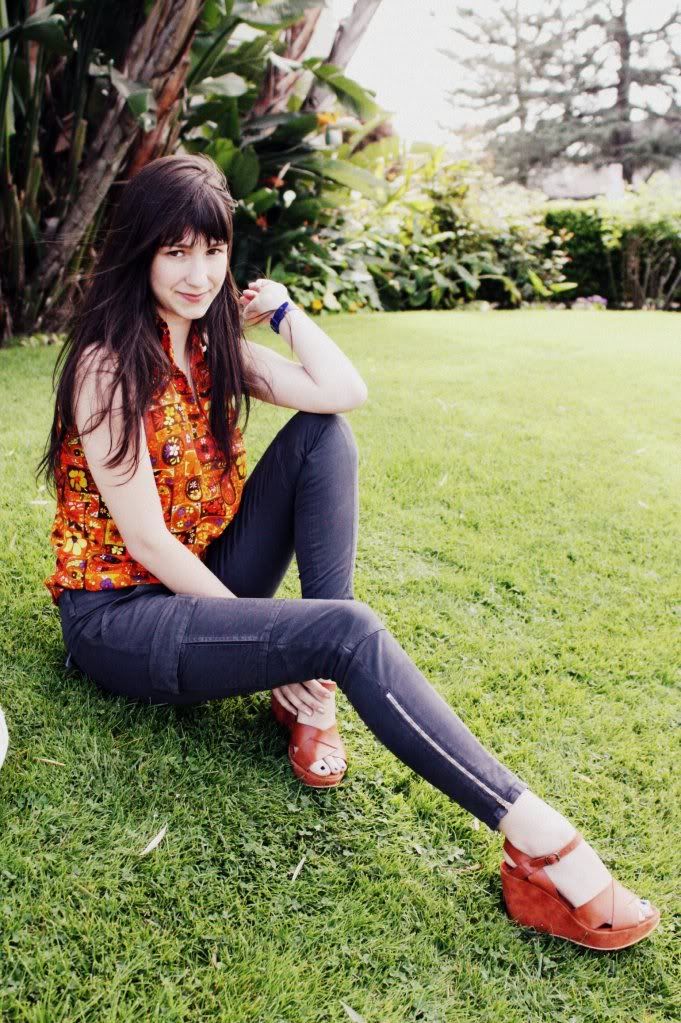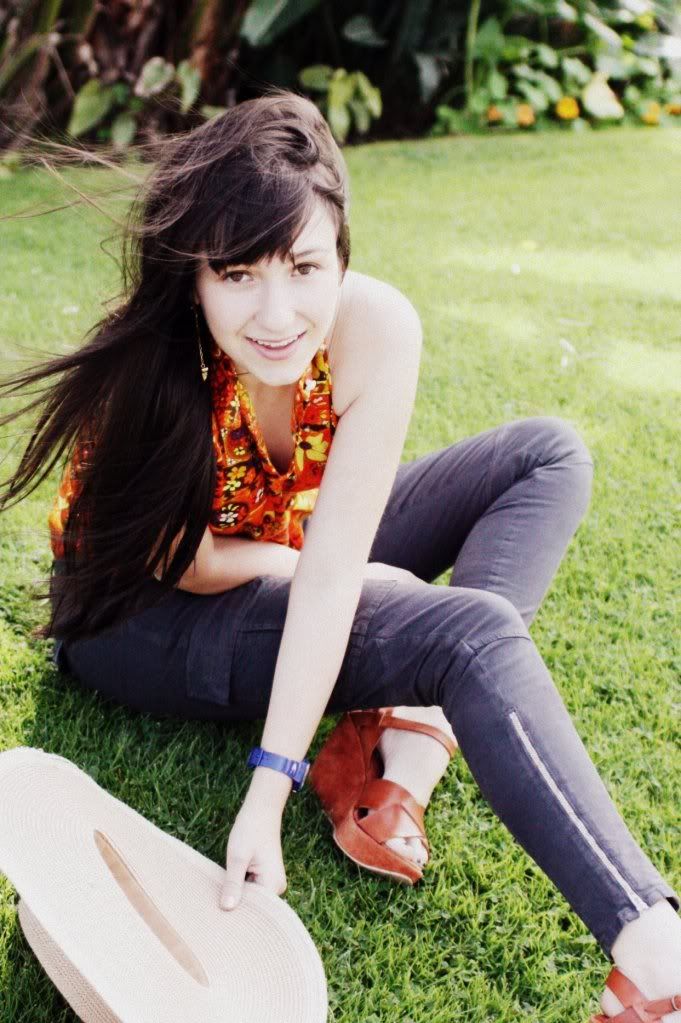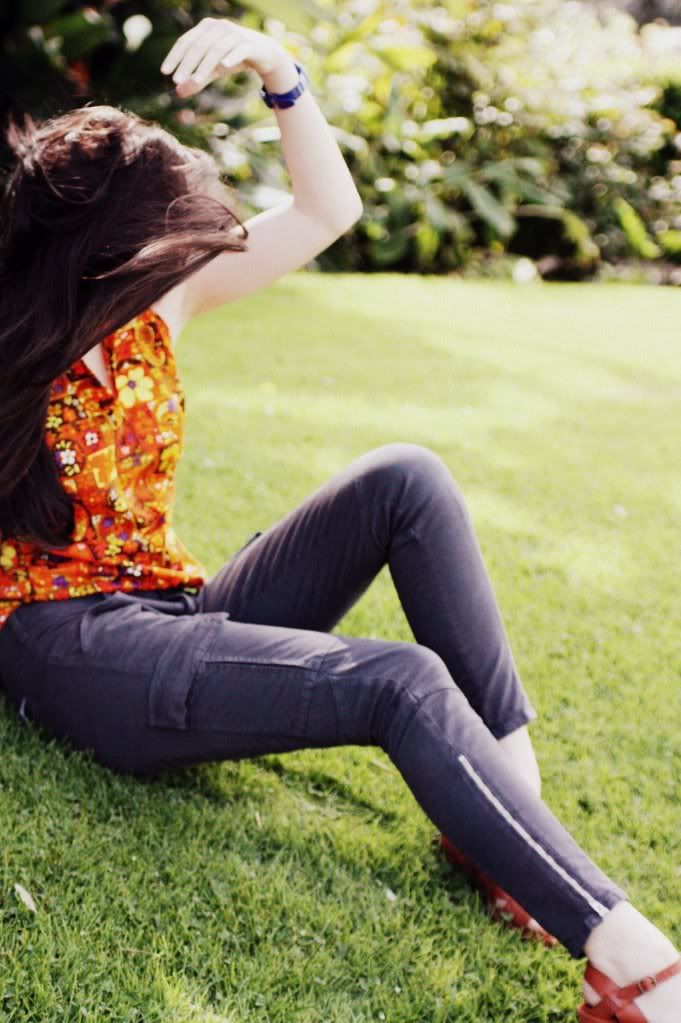 I went to
Polkadots & Moonbeams
yesterday and picked up this totally psychedelic top. I absolutely love it, the only problem I have with vintage, though, is that I always wanna know who owned the pieces before me.
These
J Brand beauties
are probably the coolest cargo pants in the entire world. It was a real shock a few weeks ago to open up both Teen Vogue and Nylon and see these pants in the J Brand ad. Sometimes when something of yours is in magazine, you feel kinda special...
J Brand Zips Cargo in Sharksin (courtesy of Revolve), vintage top, Steve Madden wedges,
Triskaidekaphobia tooth earrings,
Swatch watch.