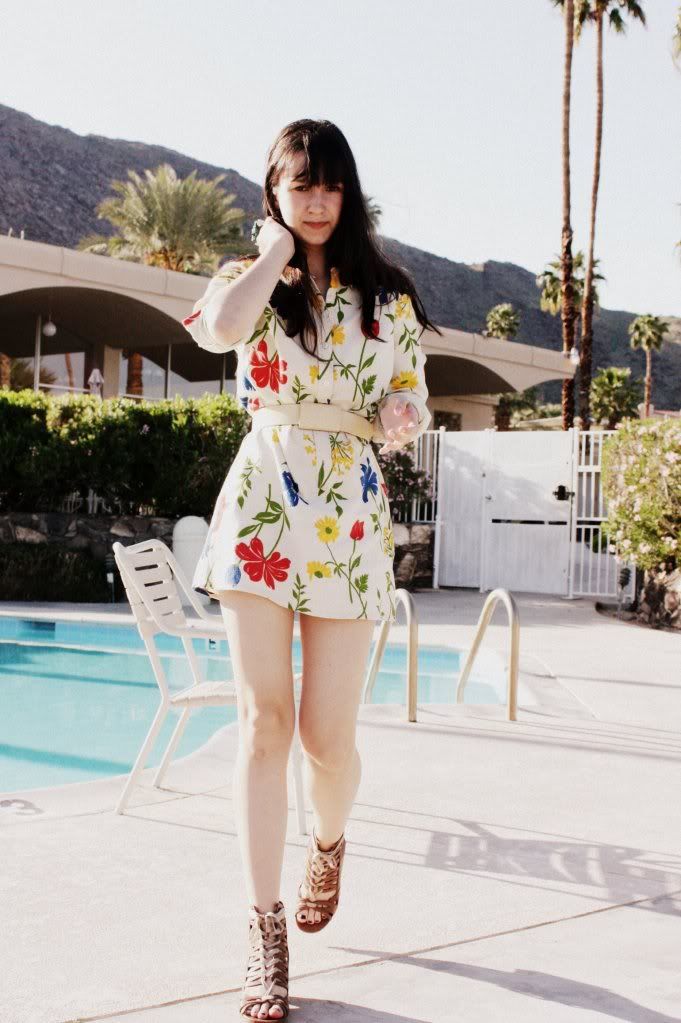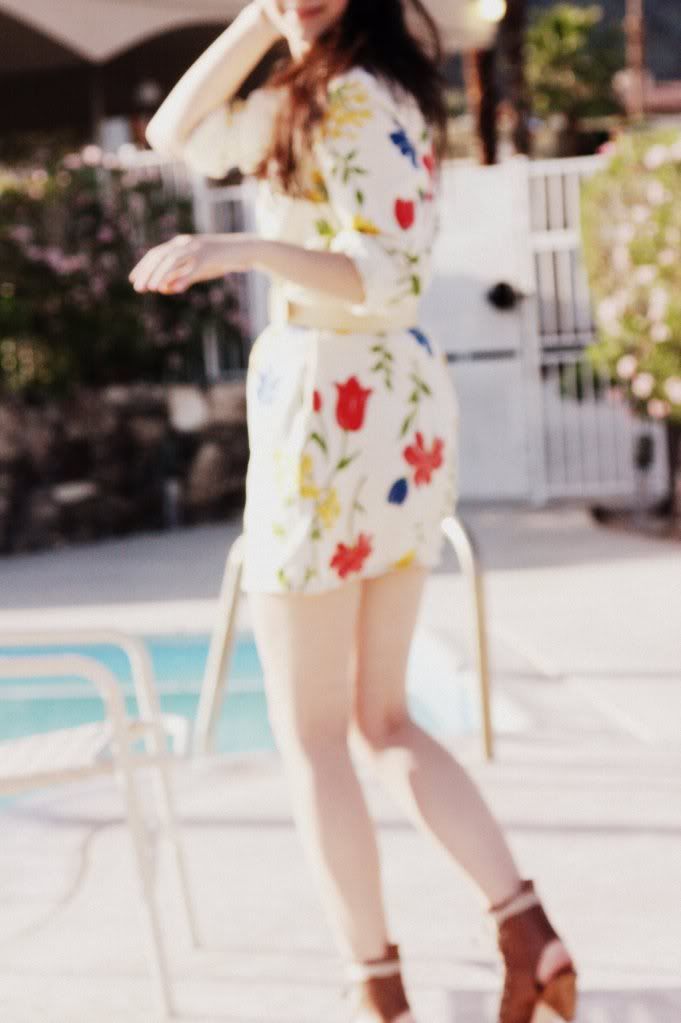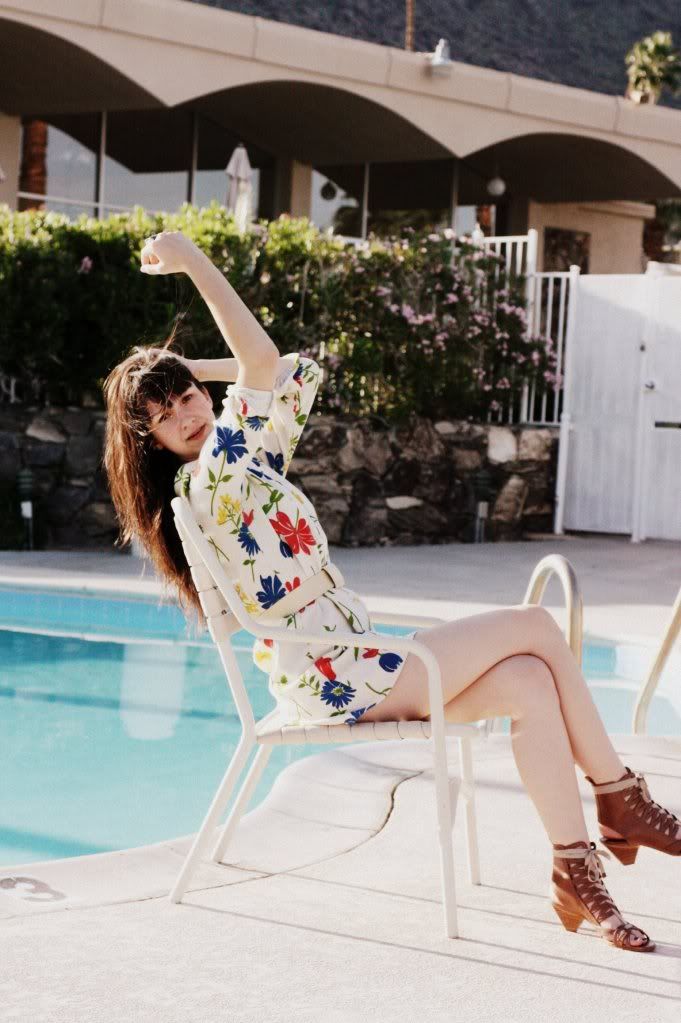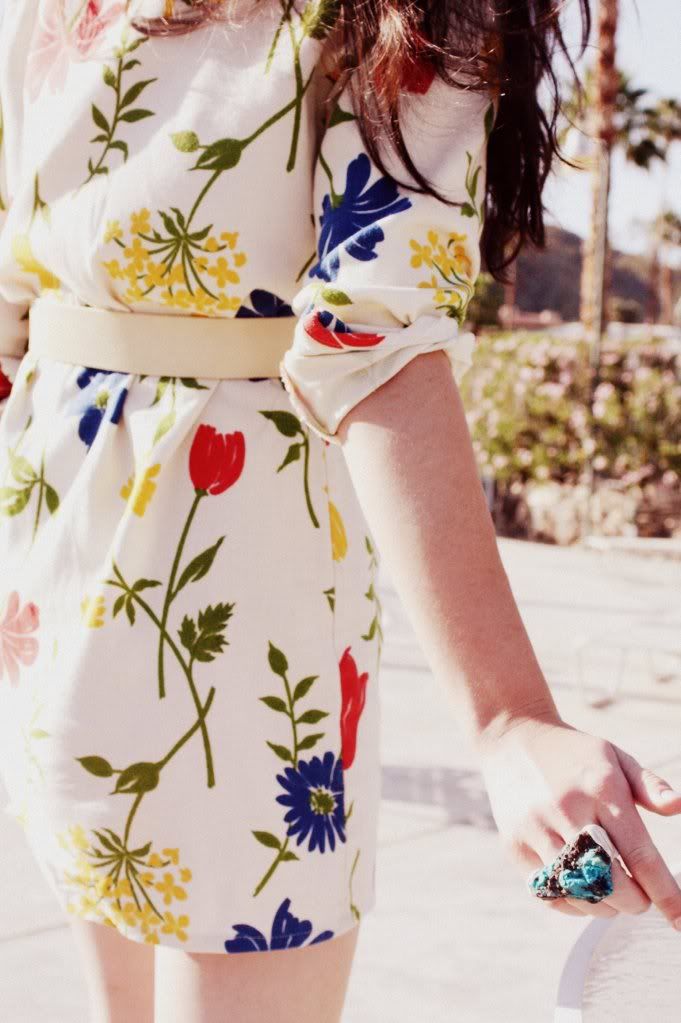 Vintage 60s dress, yellow snakeskin belt, Adina Mills rock two finger ring, Marc by Marc Jacobs heels, Mr. Kate silver screw necklace.
Whenever I wear this dress I have the best day. It is so freakin fun. Last time I wore it was at school, and a boy who I thought didnt even know my name said hi to me. Next time I wore it, I sat by a pool in Palm Springs in my new M by MJ lace ups (more on them later), drank Pepsi and felt pretty fine. Coincidence?
I think not.
Oh, and check my new two finger ring. Cheyaaaaaaaaaaaa. Rockin right?