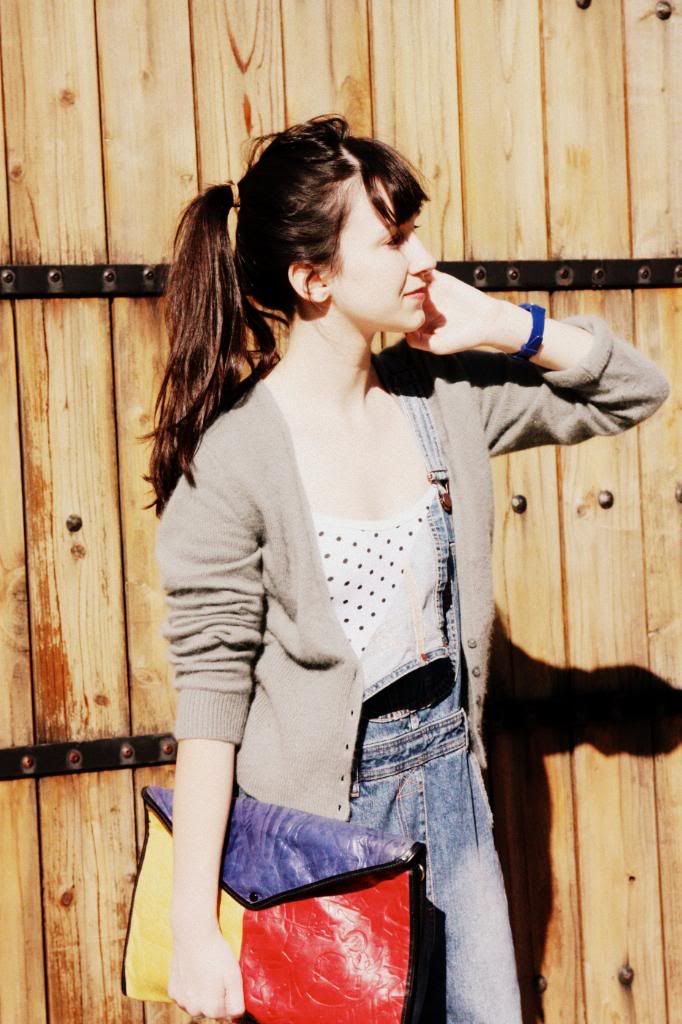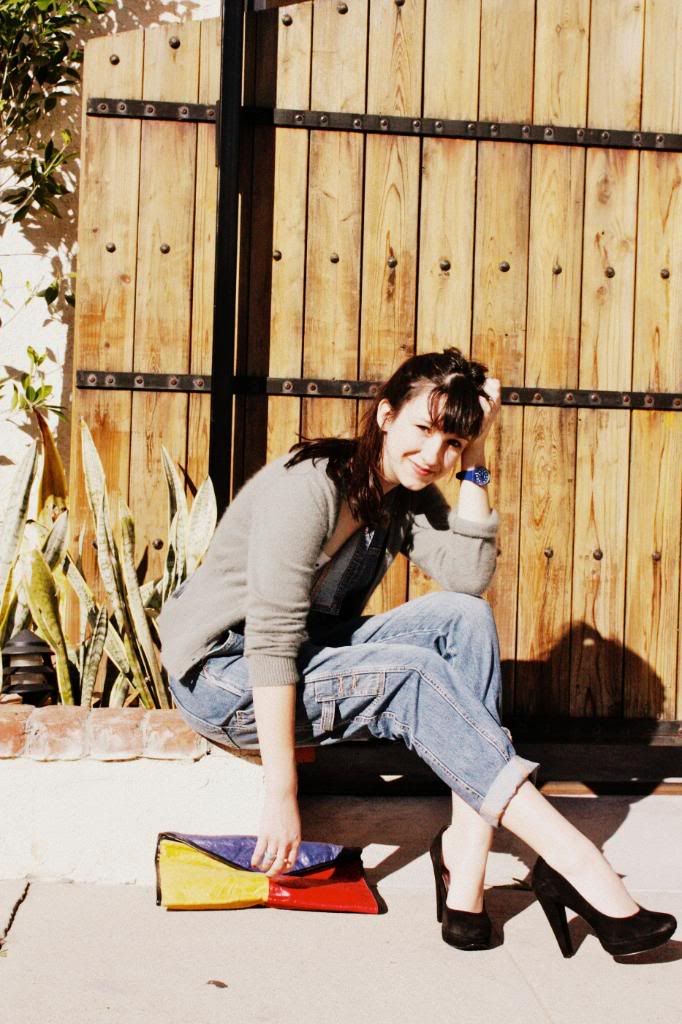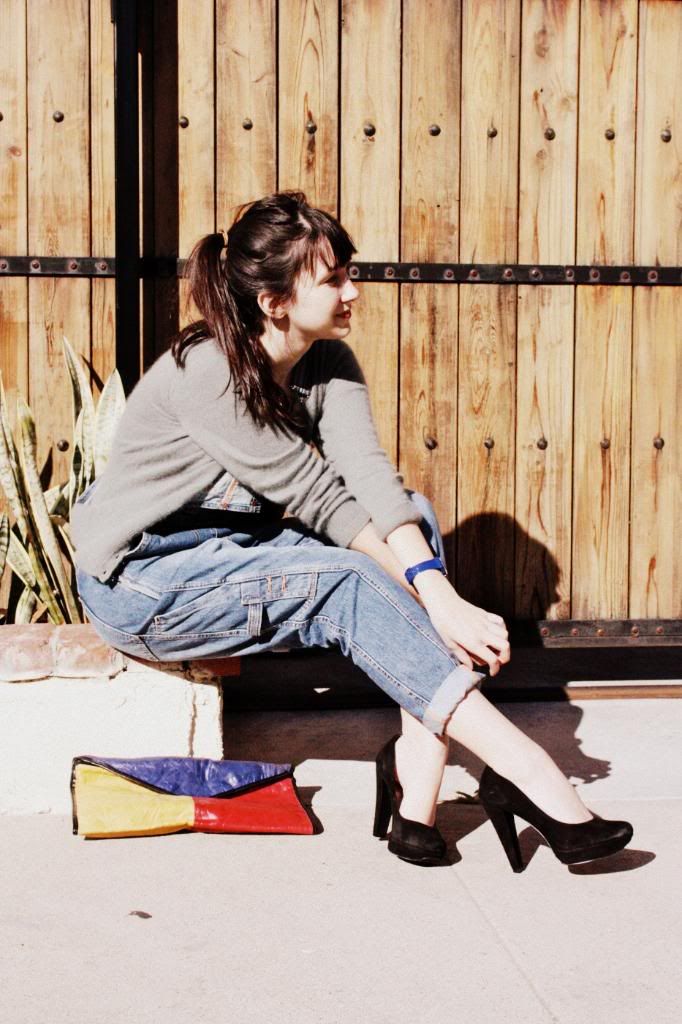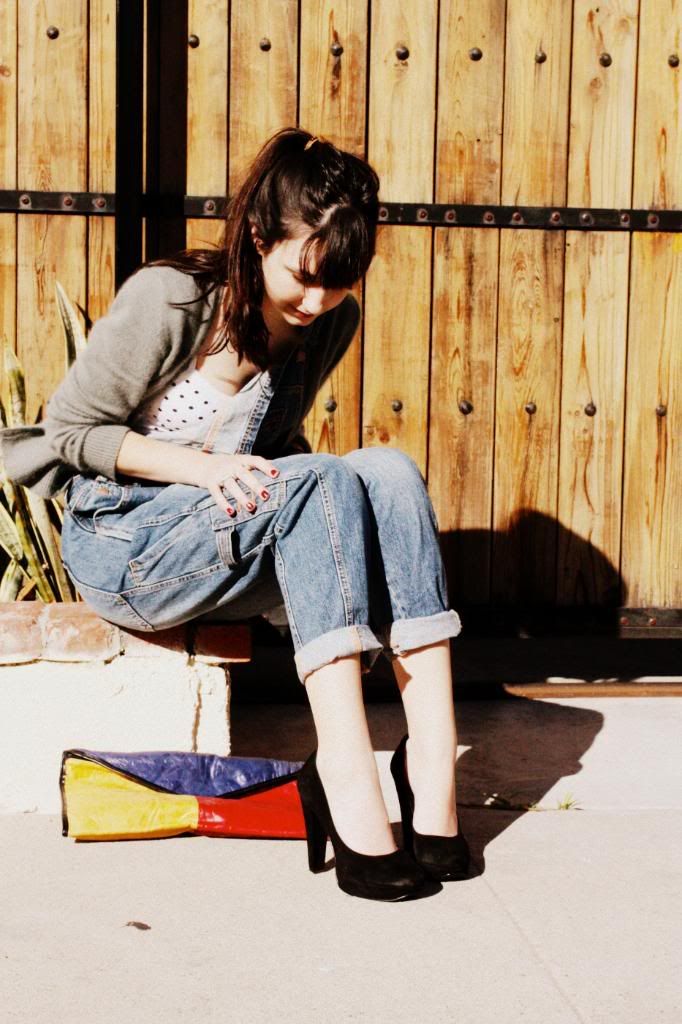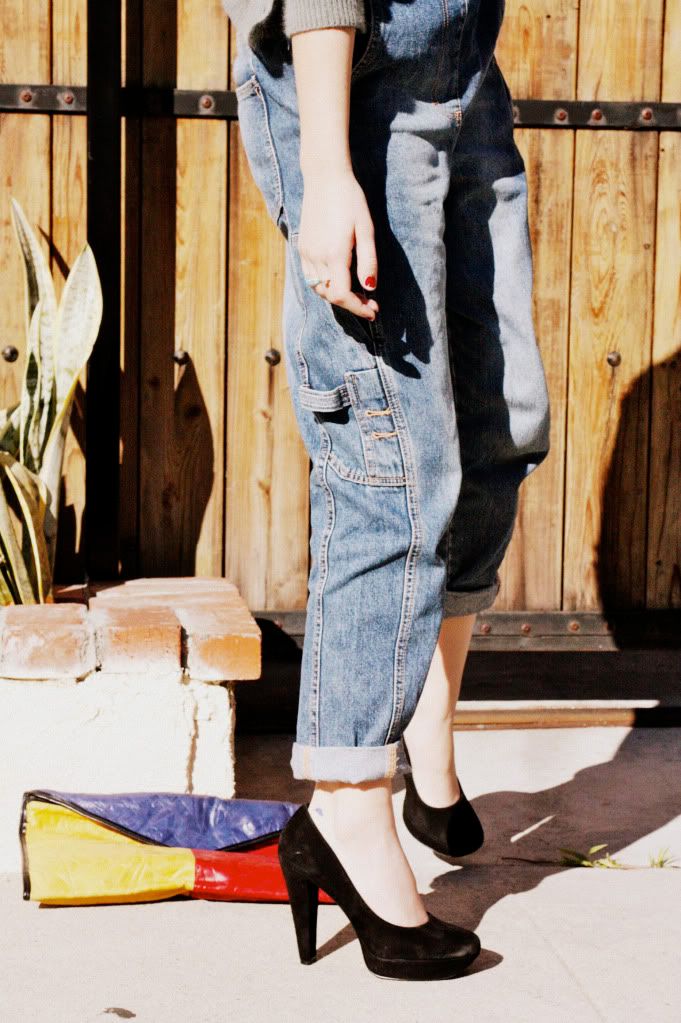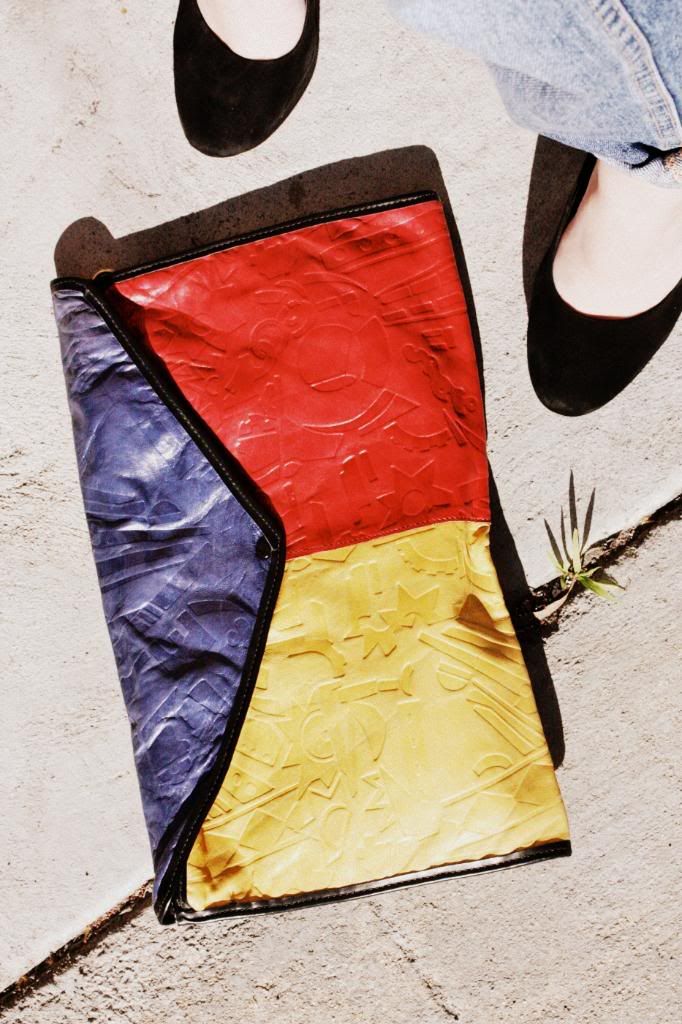 Tried these H&M overalls on a couple of weeks ago but didnt buy them, finally went back last night and picked them up.
Im super in love with this watch because its a replica of one Swatch made in the 80s.
The supercool multi-colored clutch came from my aunt who scored it from Goodwill and its incredible condition.
Who's watching the Olympics? ME.
H&M denim overalls and cashmere sweater, American Apparel polka dot body suit, Calvin Klein Heels, Swatch royal blue watch, vintage envelope clutch.