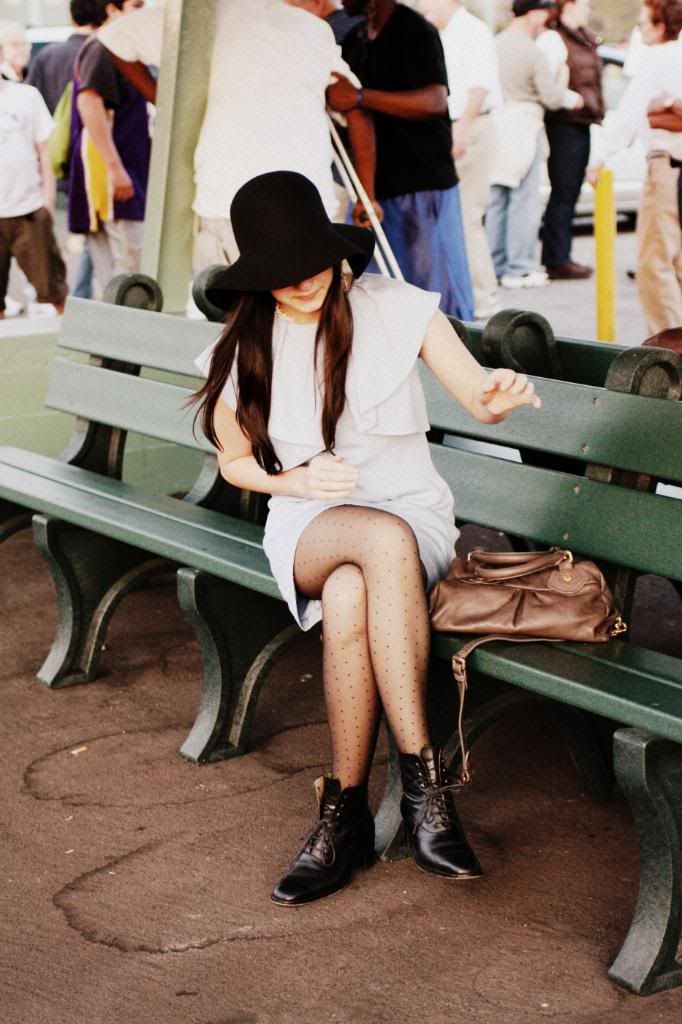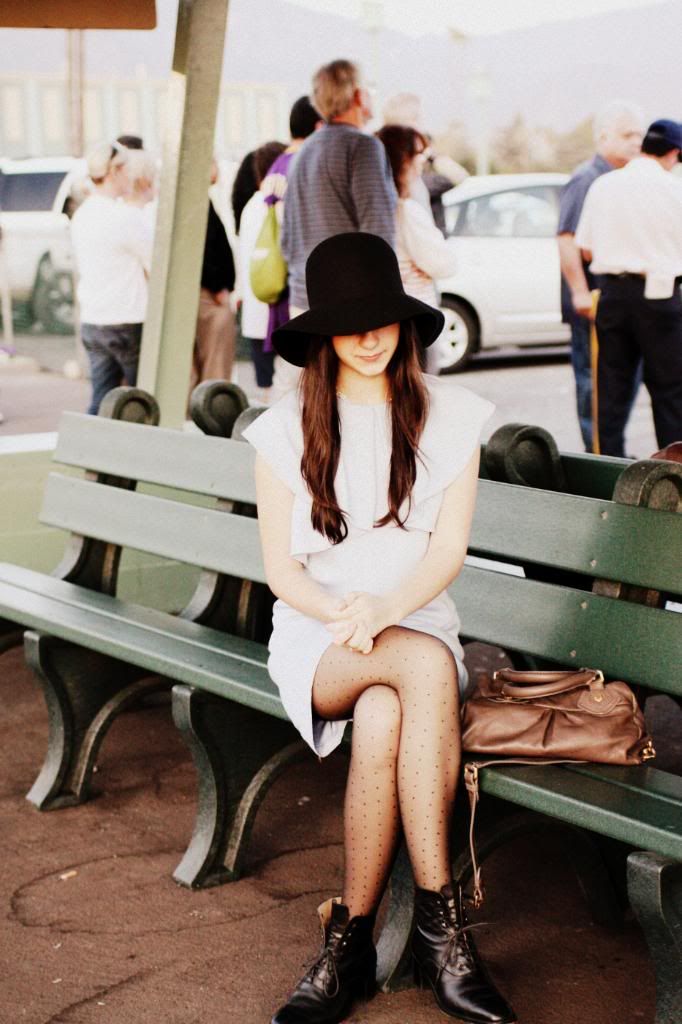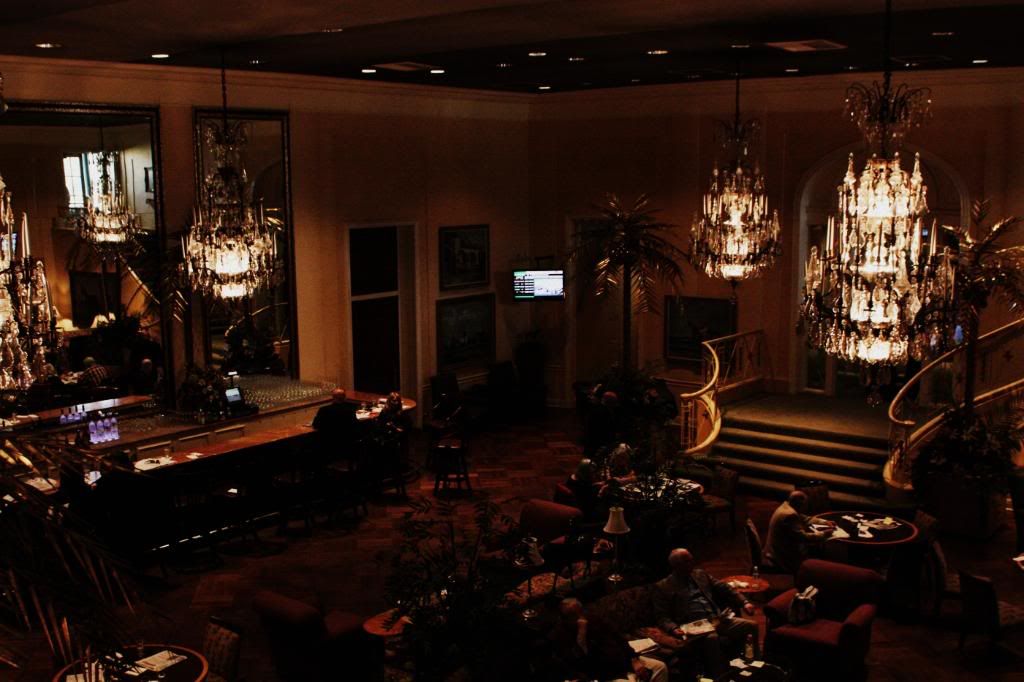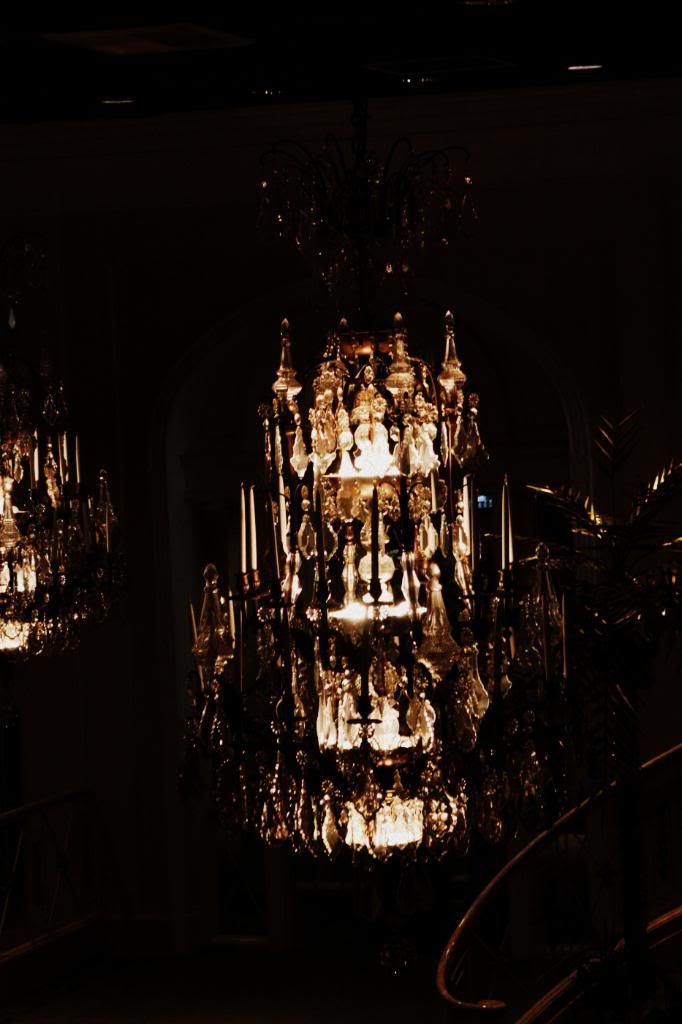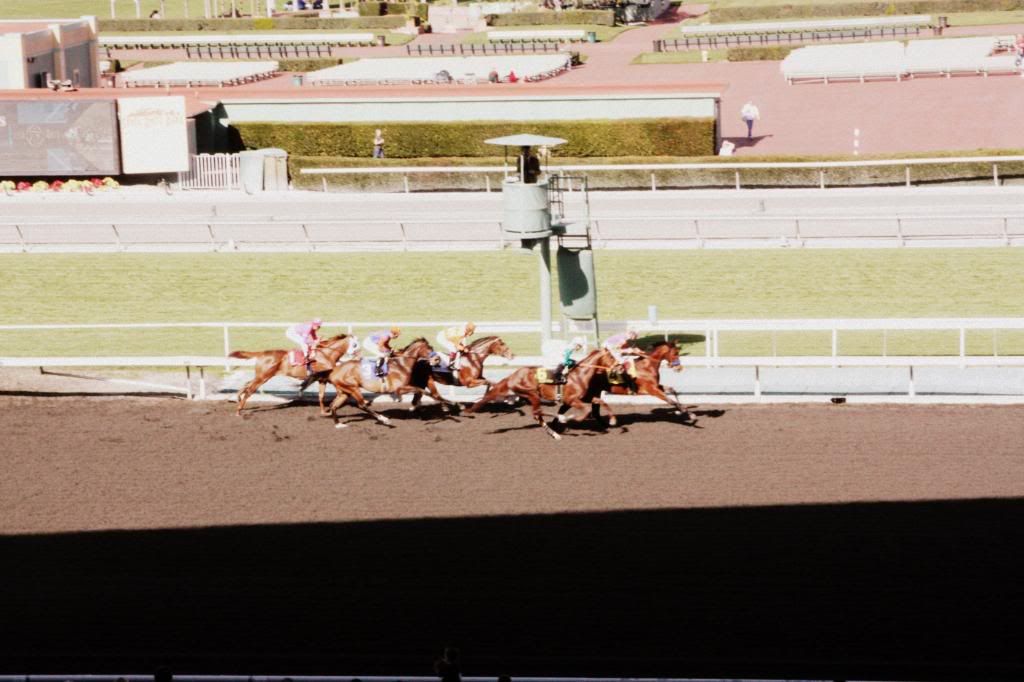 Went to the race tracks today for a party which gave me an excuse to wear a hat and pearls.
The tracks and horses were beautiful, the building was beautiful. Overall it was just beautiful.
By the way, baby blue yeah, new favorite color.
H&M baby blue dress, polka dot nylons, vintage black boots, f21 black felt hat, 3 strand pearl necklace, marc by marc jacobs bag.