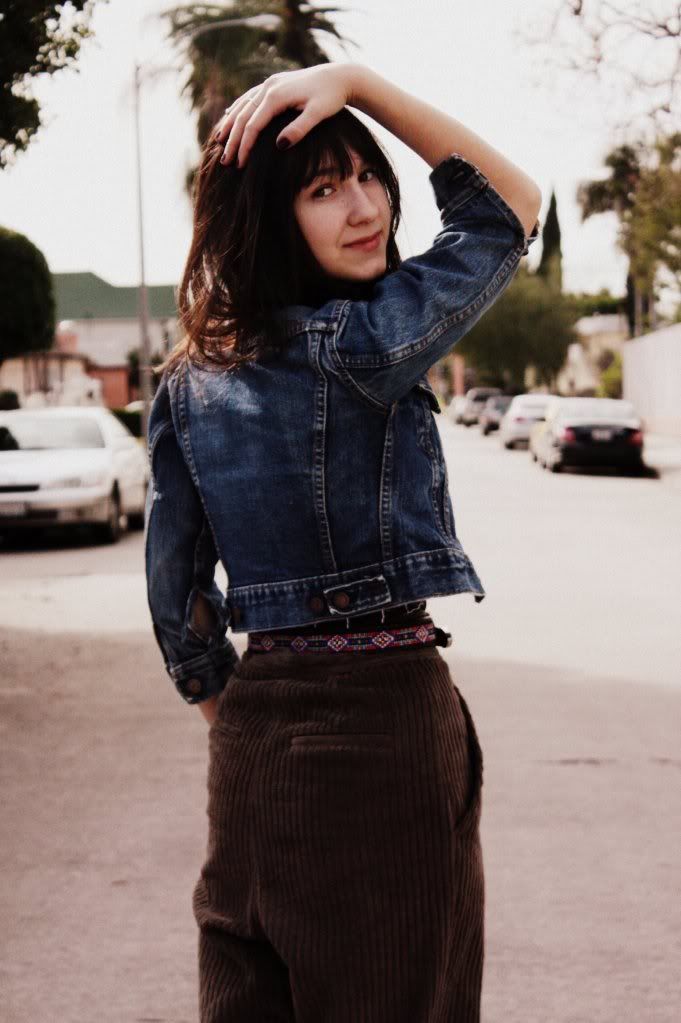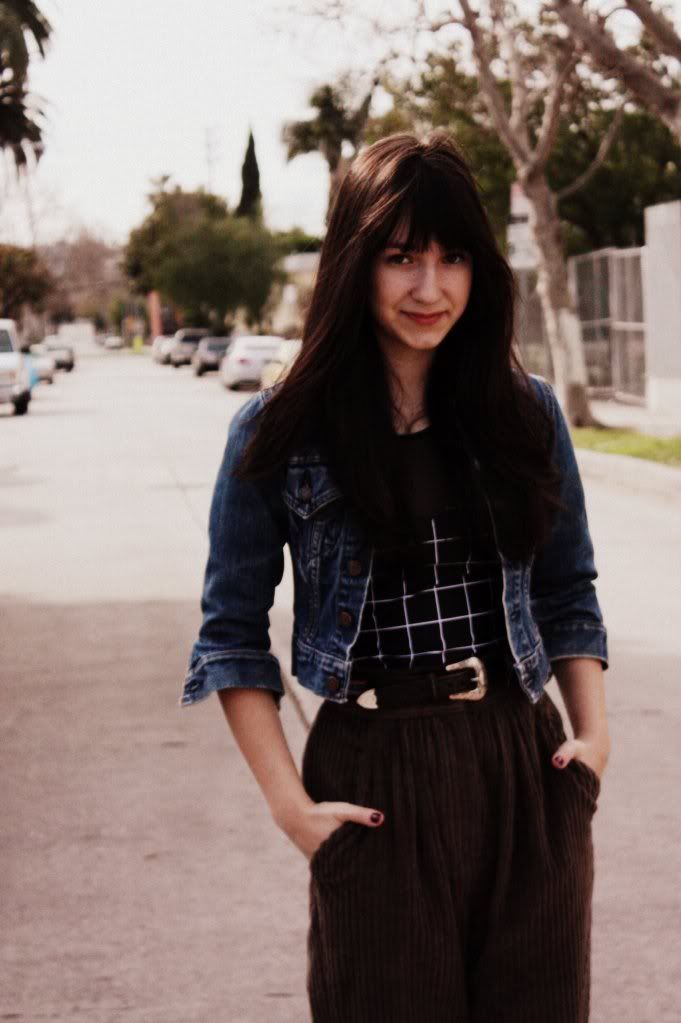 ...waiting for my new lens.
Seriously, I woke up this morning, and while deciding what to wear I said "Oh my gosh, this would look so good on my new sigma. I have to wait."
So this is me waiting.
I also did a
California Select
photo shoot with American Apparel today. Hopefully Ill get some shots on here or put up the behind the scenes video
Taghrid
made. We'll see! It was long, hard work (5 hours) but still a lot of fun with the girls Mae, Taghrid, and the other model Terry. The clothes were really cool and I definitely couldve taken a number home with me.
Wearing American Apparel dress worn as shirt, H+M pants, vintage denim jacket, vintage leather beaded belt, American Apparel nail polish in "Berry".