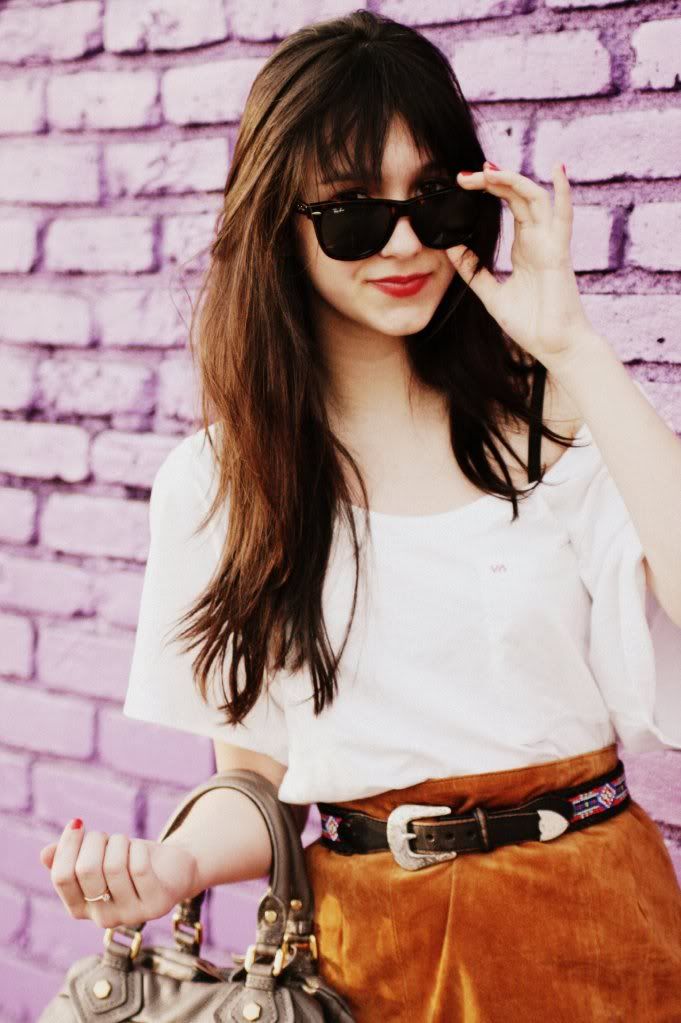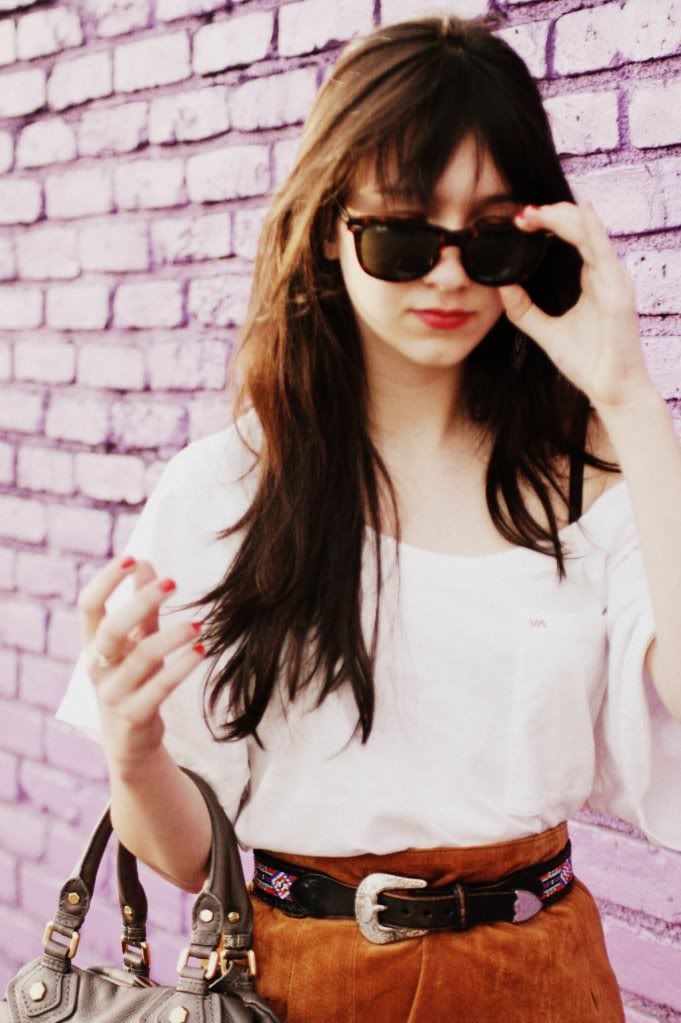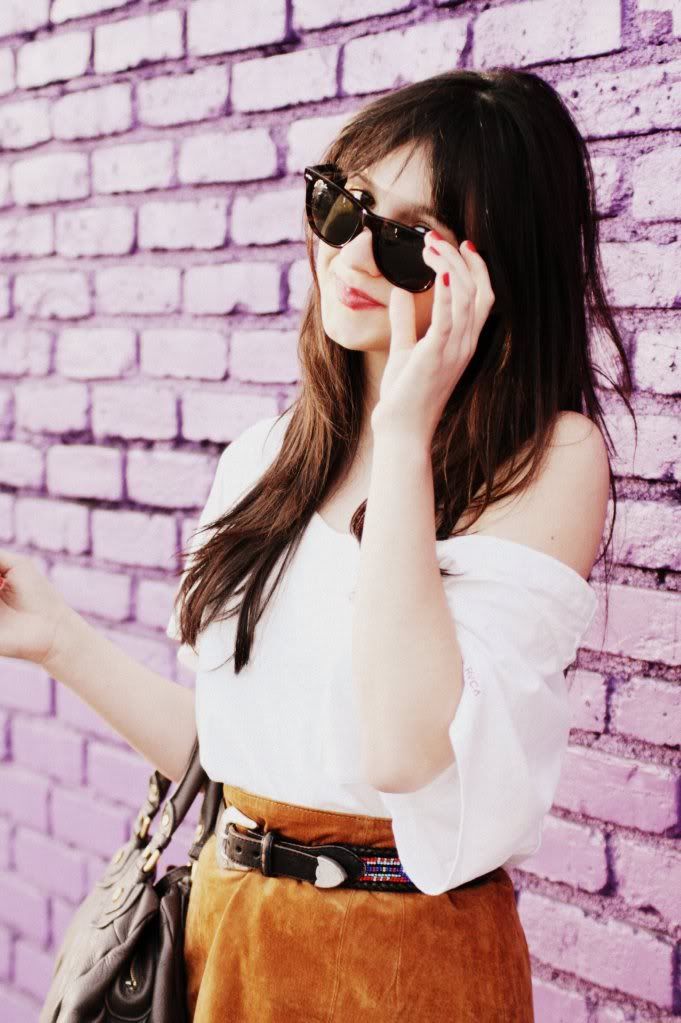 Using new lens, wearing new favorite white shirt, looking through new Raybans, did another shoot for American Apparel today, watching Friends right now, going to see a bunch of people this three day weekend, and took these photos in a really scary neighborhood.
All good.
Wearing RVCA Shiver pocket tee,
thrifted vintage suede skirt, vintage leather belt,
Marc by Marc Jacobs bag, Rayban tortoise Wayfarers, Maybelliene nail polish.