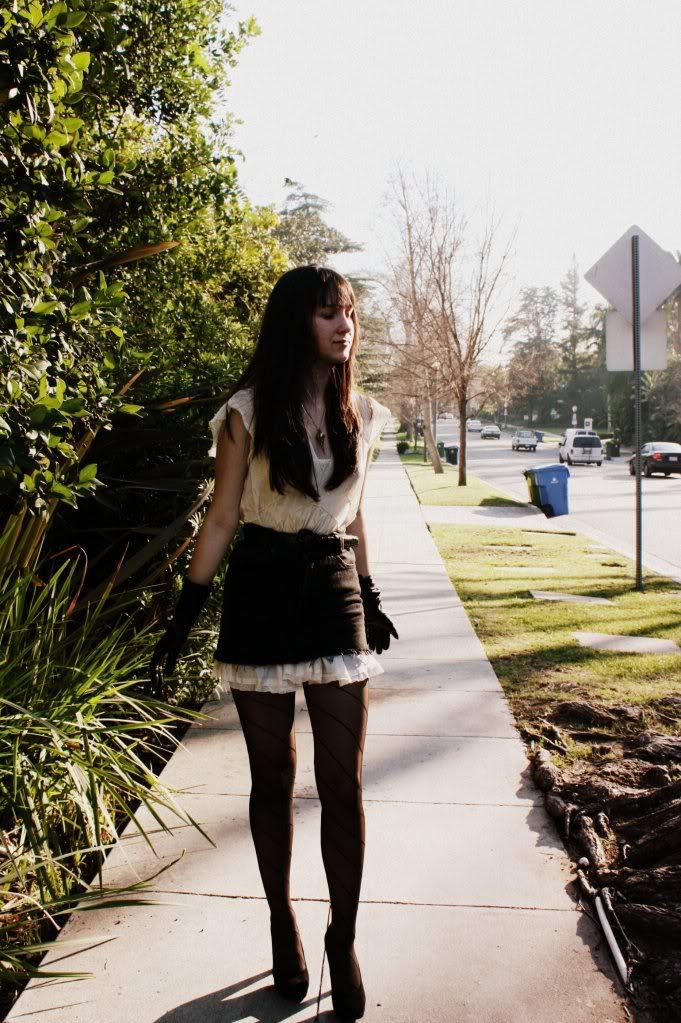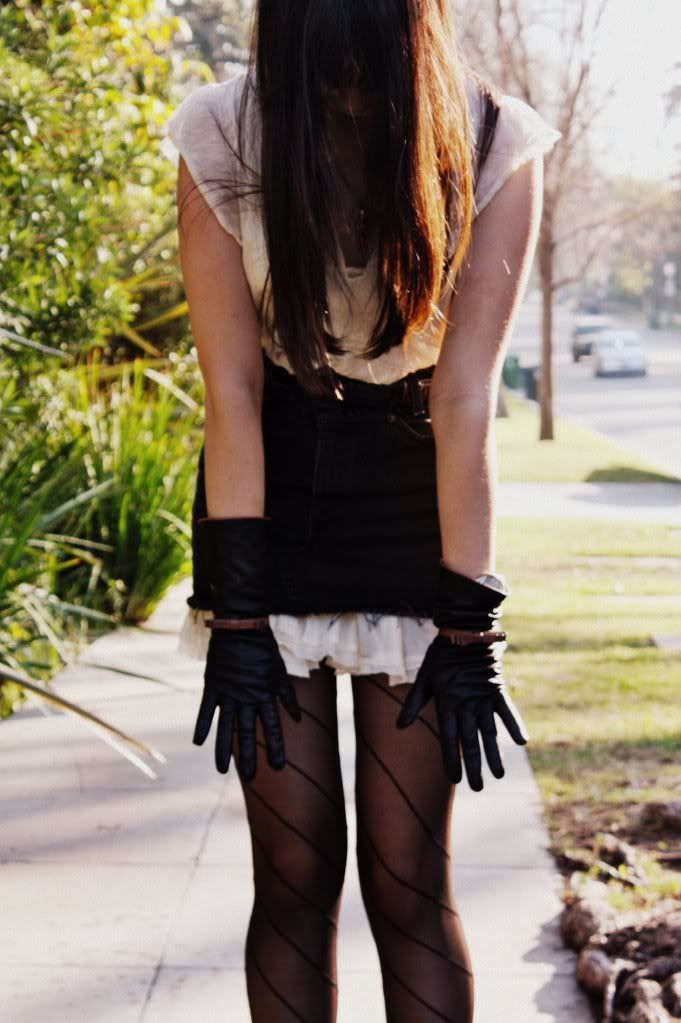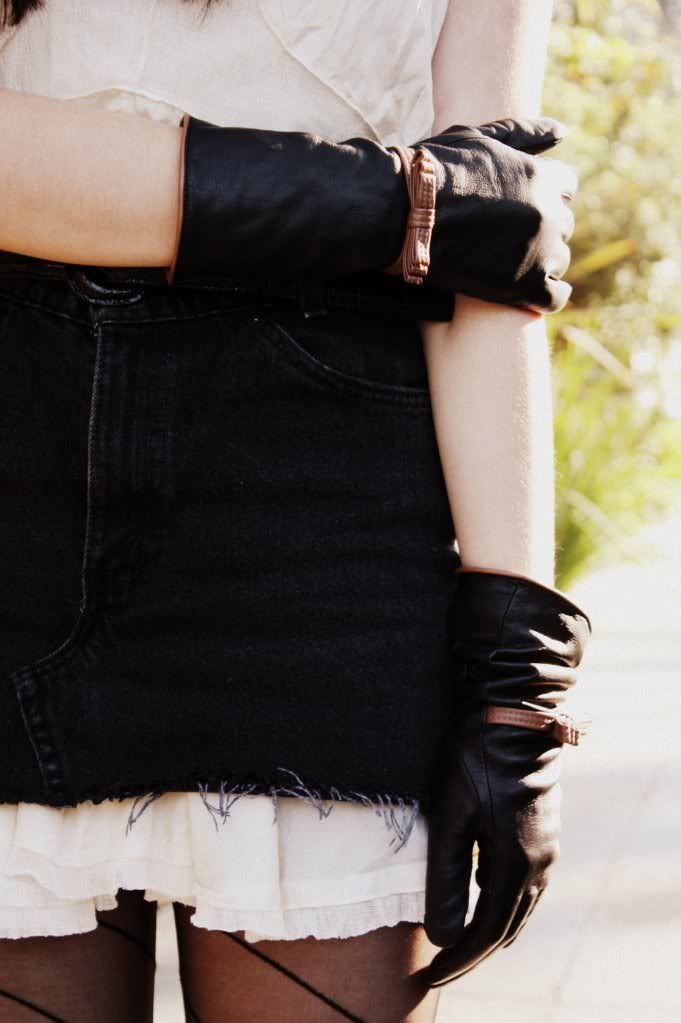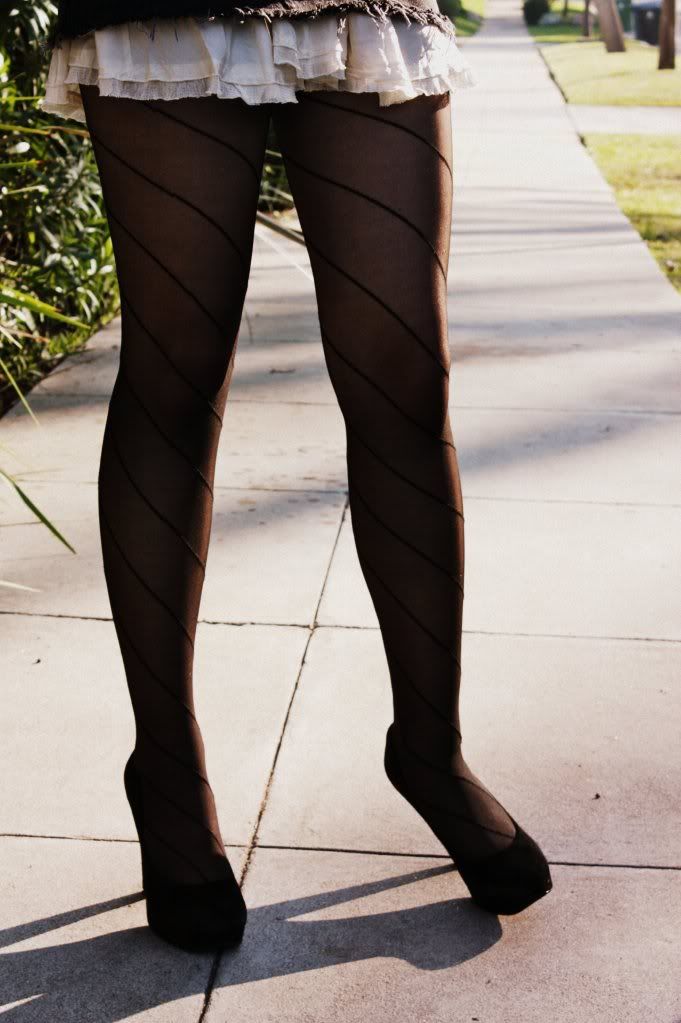 ... oh and beautiful leather gloves. I am in love with them. They are so feminine and proper. I feel like I should be in England in the 1800s with them. Although, I dont know why, since they arent really time period appropriate. But sometimes, you just
feel
things, even if its not exactly right.
By the way,
Current State of the Union:
Friends > Seinfeld
It used to be the opposite,
But really Ill watch them both any time.
Now I gotta go eat Neapolitan ice cream and order something from the T by Alexander Wang collection.
Nordstrom leather bow gloves, spiral tights (courtesy of American Apparel), vintage levi's denim skirt, silk dress and Calvin Klein heels.