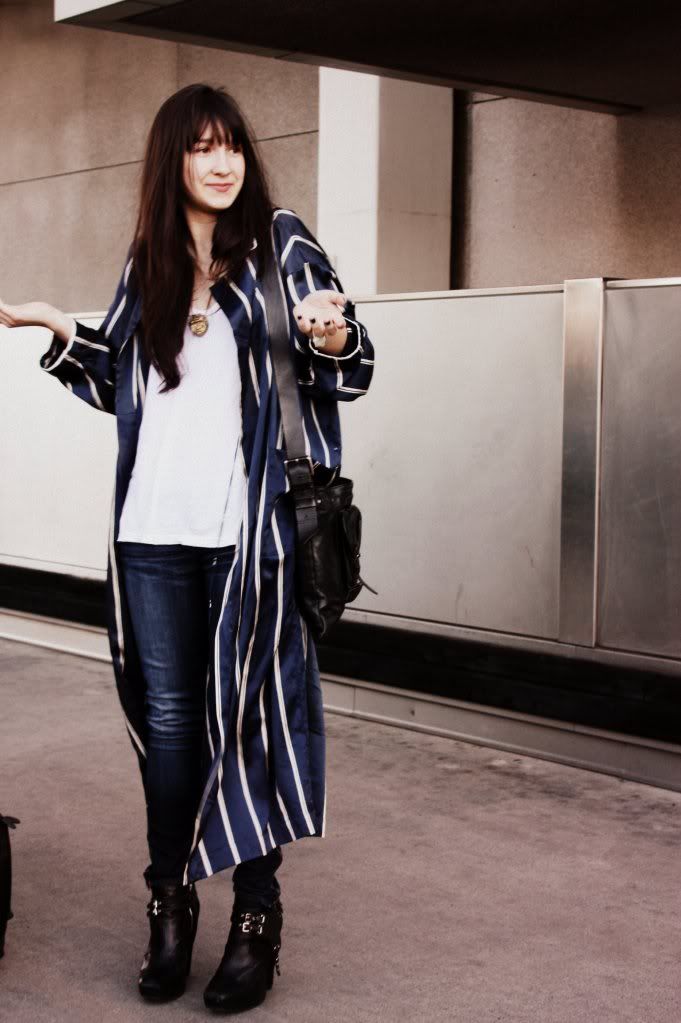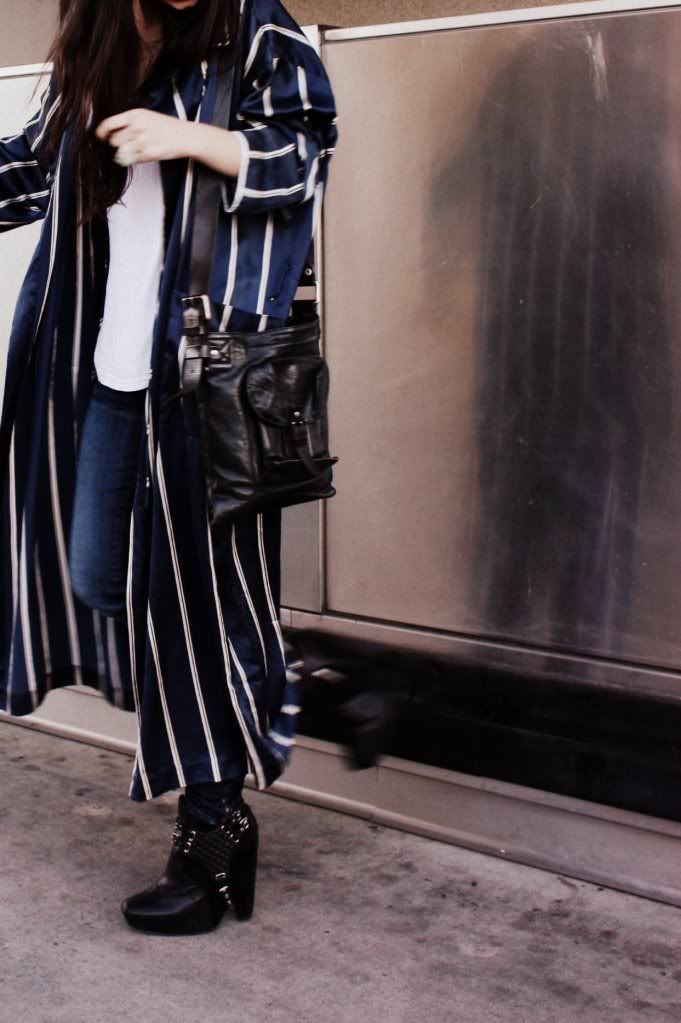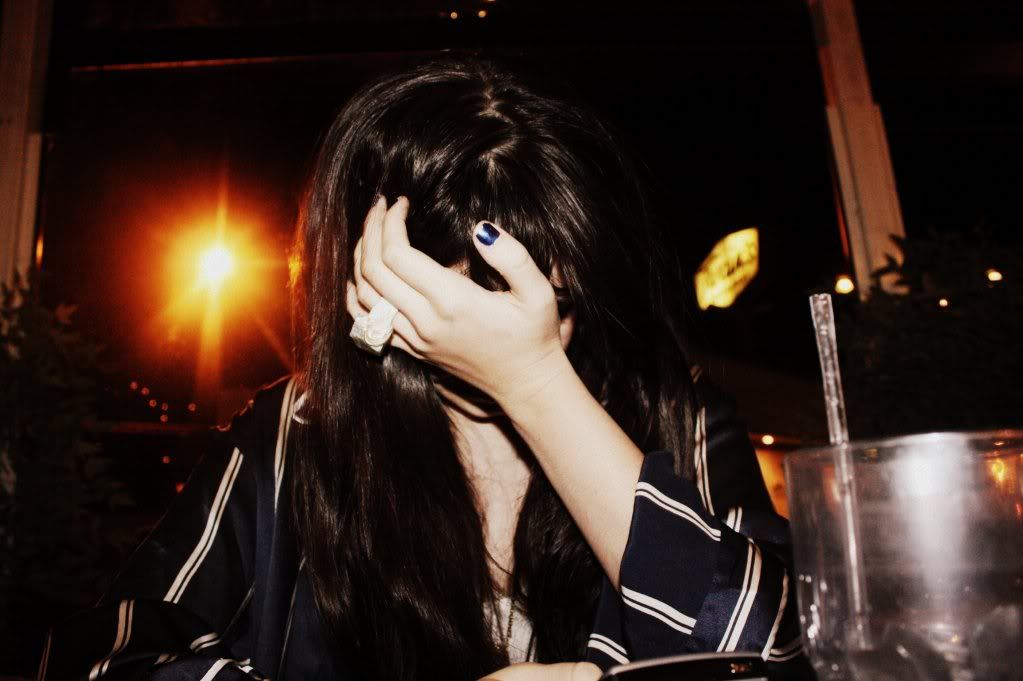 Haha, this is like Wearing a Robe Part 2. But this particular robe seems very man-ish and dapper more than my
other one
.
Currently reading Wuthering Heights. Its upsetting to say the least.
Also, why is it in English novels, whenever a girl's honor has been ruined or whatever, she always runs off to a distant aunt, and then therefore the guy cant get the girl and has to wait for her to come back, meanwhile the reader wants to scream out in fury because of everybody's incompetence to say what they actually feel? This doesnt have to do with Wuthering Heights, but Im watching Masterpiece Classics on KCET right now and thats the story.
Vintage silk robe, American Apparel tank top, Genetic Denim jeans, Mr. Kate necklace, Sam Edleman boots, Dries Van Noten leather bag, OPI "Yoga-ta Get this Blue" nail polish, and Adina Mills crystal ring.