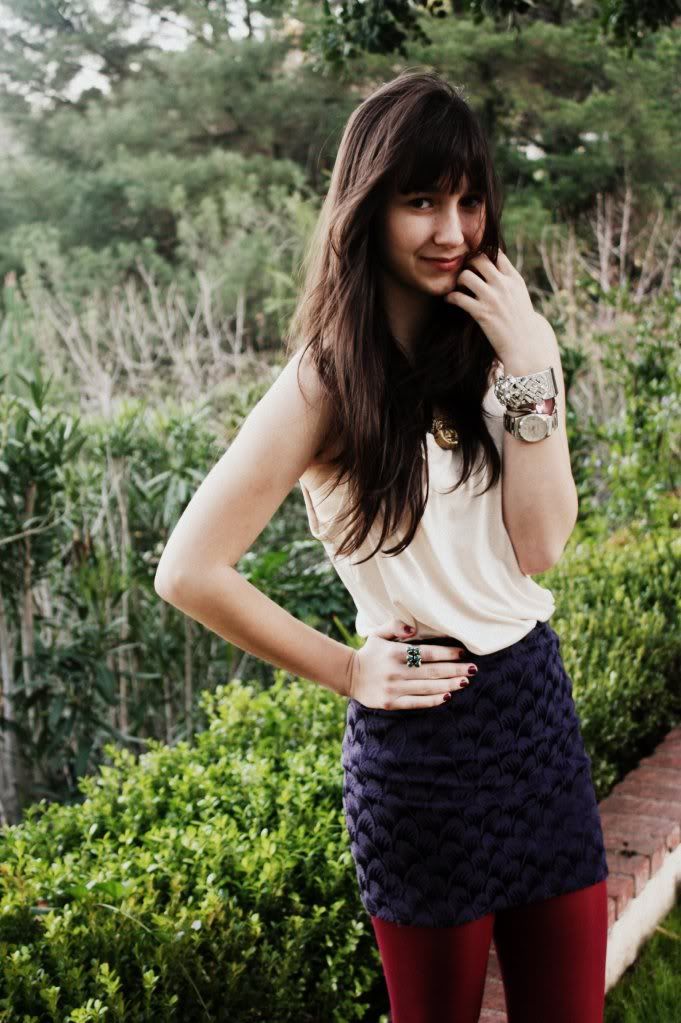 Check out my new bling.
Hope you all had magical Christmases.
Mine was completely fun filled and the memories will last forever. My family threw a party last night and it was such a blast. I just came home from from friends party also, which was really fun.
Oh and best christmas present? My new Macbook. That one was a shocker.
Vintage 80s bandage skirt, thrifted tank, American Apparel Bordeaux tights, Mr. Kate necklace.