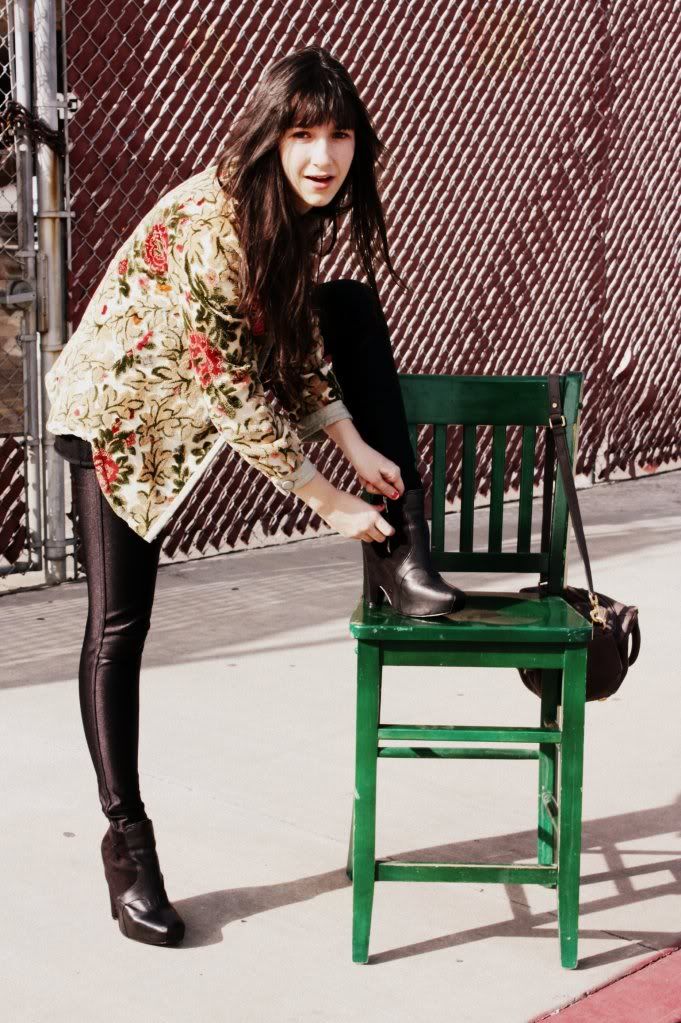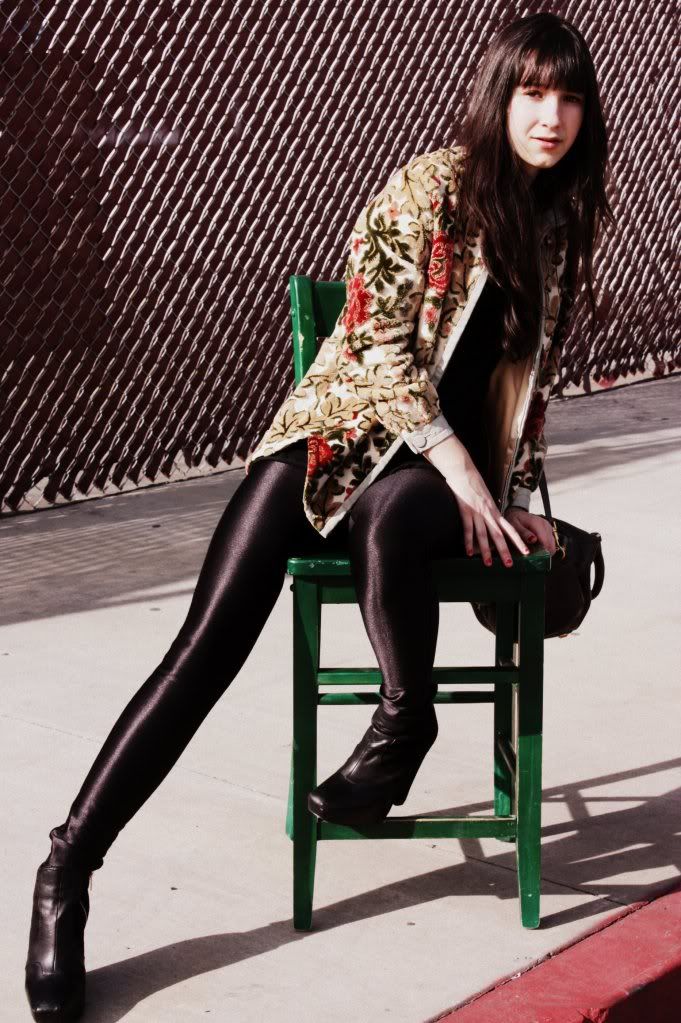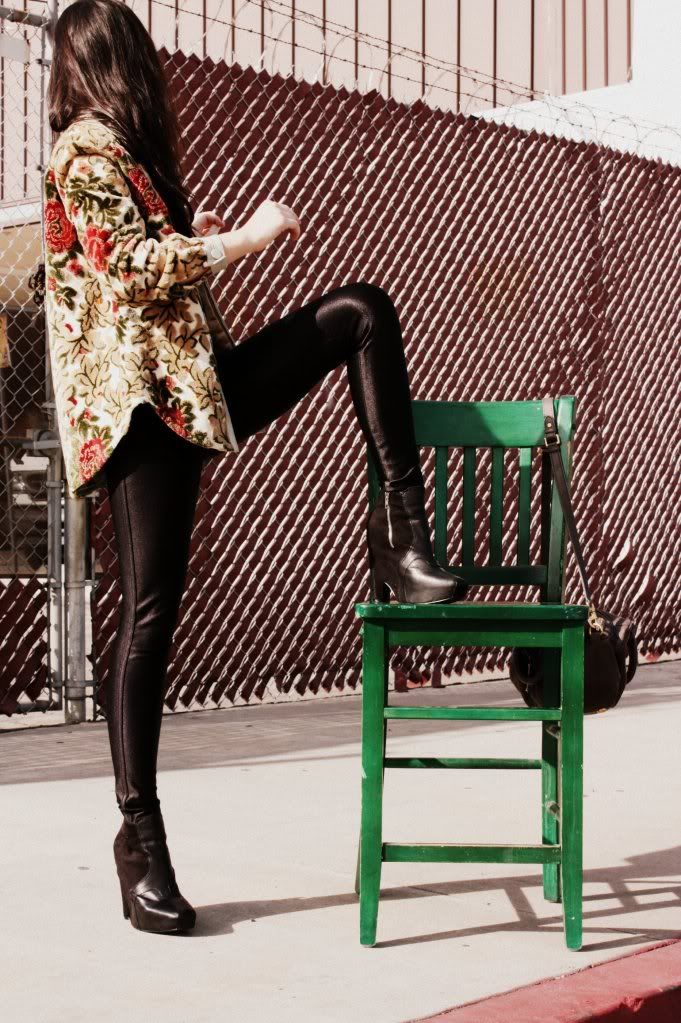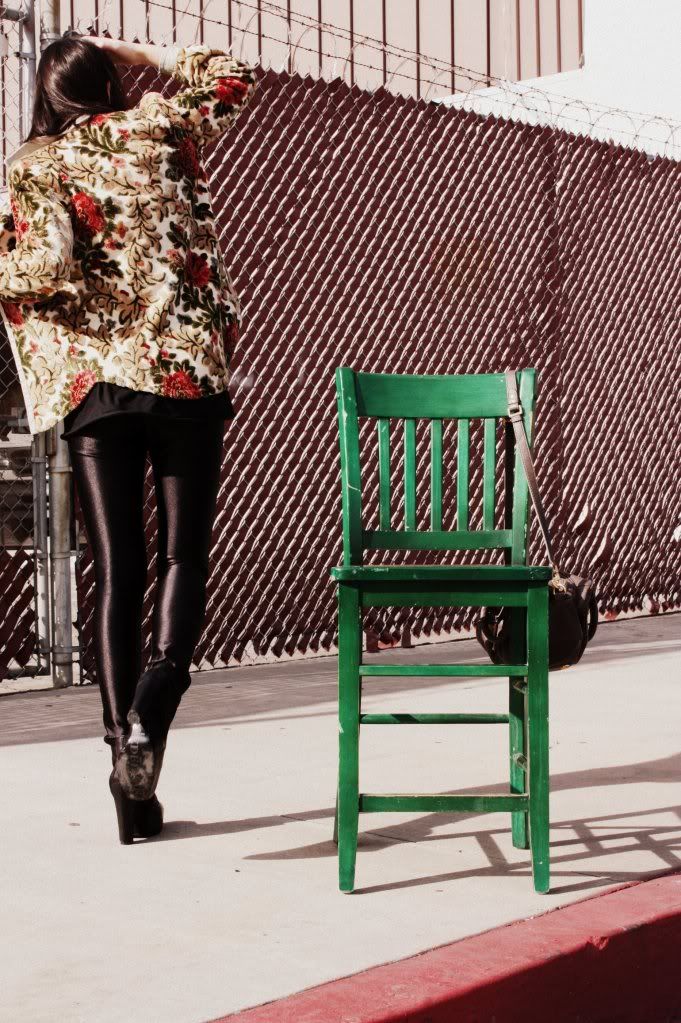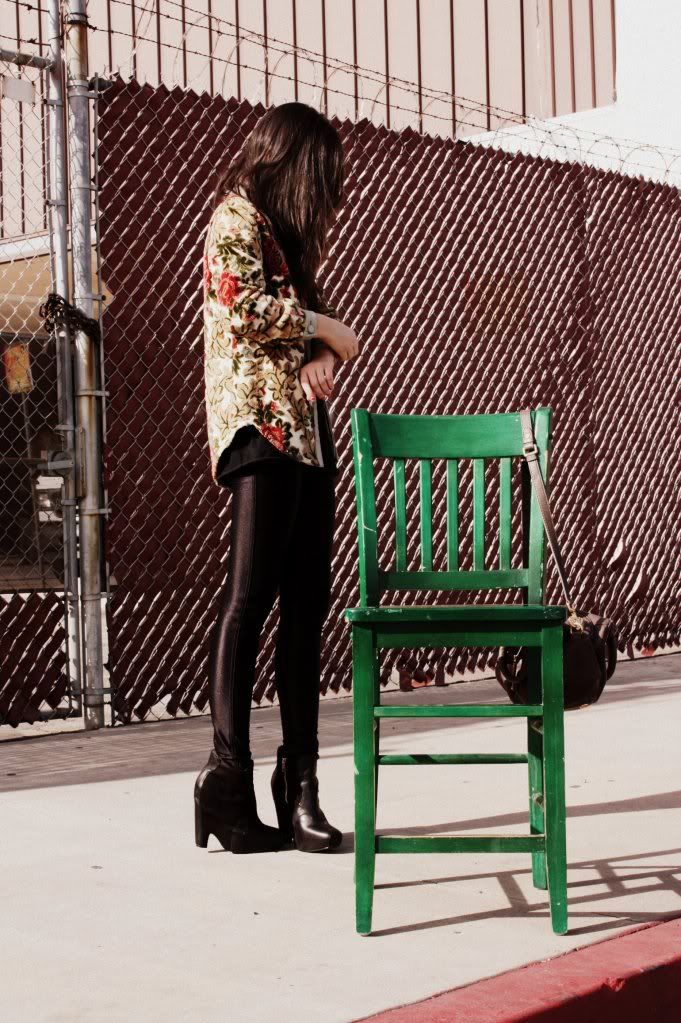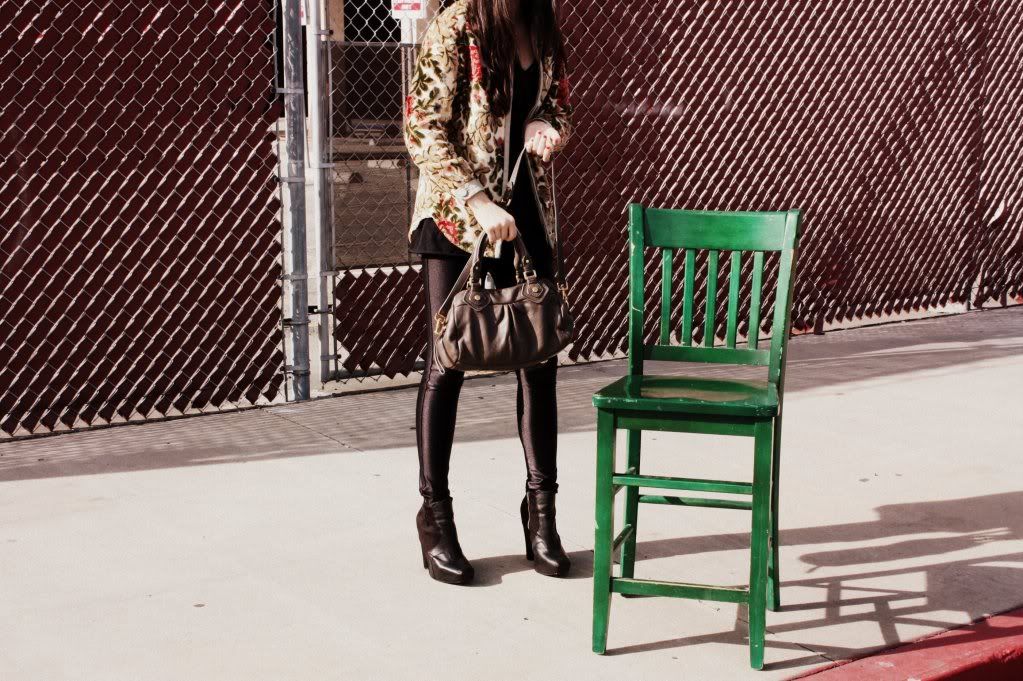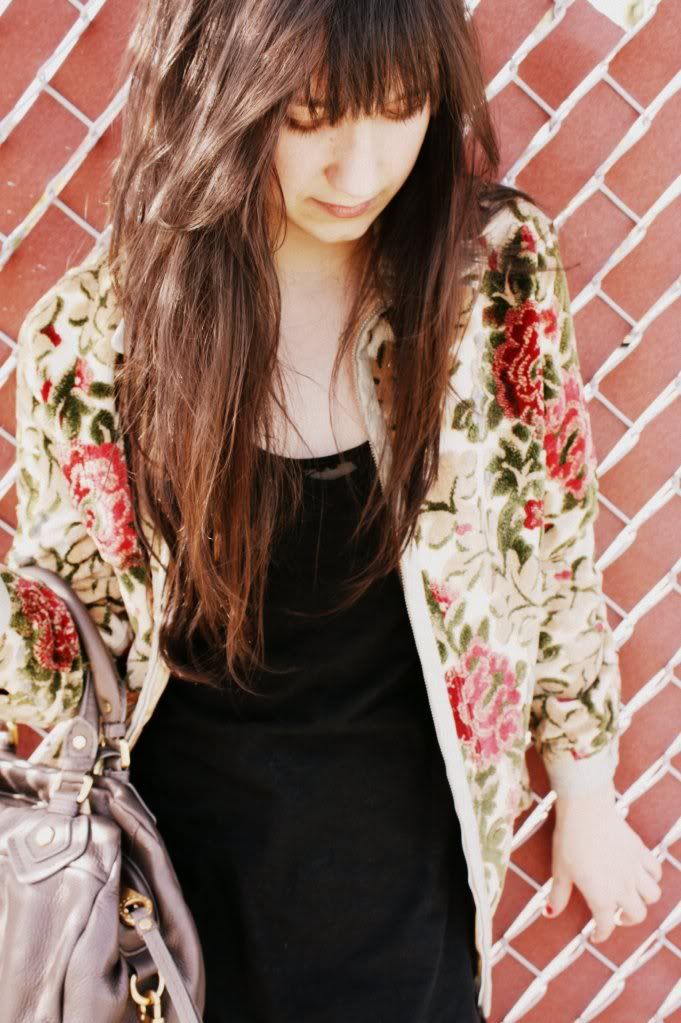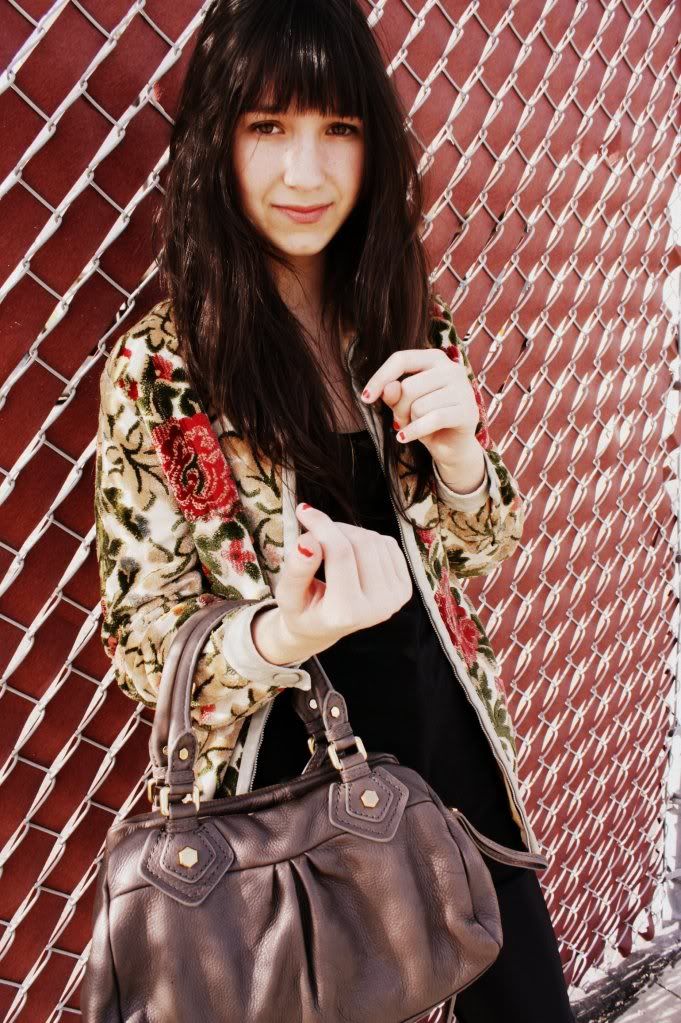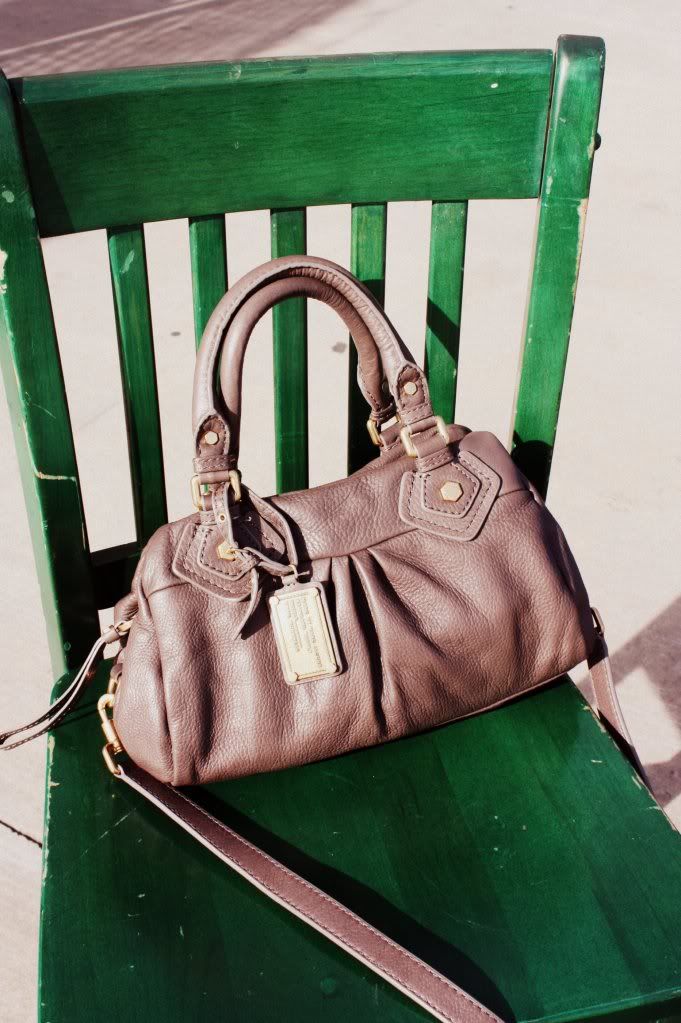 Currently watching a biography on Will Smith with my cousin. Crazy stuff going on there.
Both my leather bag and floral coat were Hannukah gifts, and boy they are my favorite items right now. First of all, the handbag. Ive wanted it since I saw it in the Marc by Marc store on Bleecker Street in New York this past summer. It is more beautiful than I could have expected. The butter leather is to die for and the hardware is just....
ahhhhh
. And the coat; I like to call it the floral carpet coat. Its an amazing piece of vintage, though, despite what I call it.
My mom and I went christmas shopping, (actually not really, we kinda just went to Target where I bought 3 Rodarte dresses for myself), today. We were driving around and spotted this green chair sticking out of a blue dumpster. We stopped and I pulled it out and then we had a minor photoshoot. I really like the bright green in the photos.
Vintage floral coat from Slow on Melrose Ave., Marc by Marc Jacobs slate leather bag, American Apparel disco pants
(I freaking love these pants! I want them in navy soooo badly)
, Sam Edelman boots, american apparel tank top and black lace leotard.