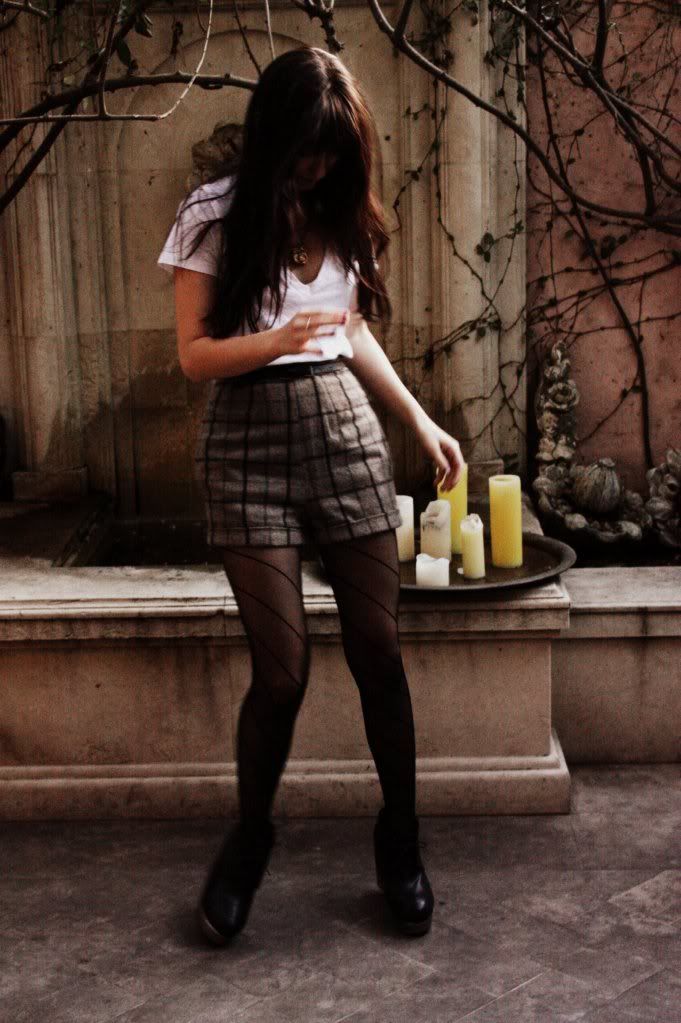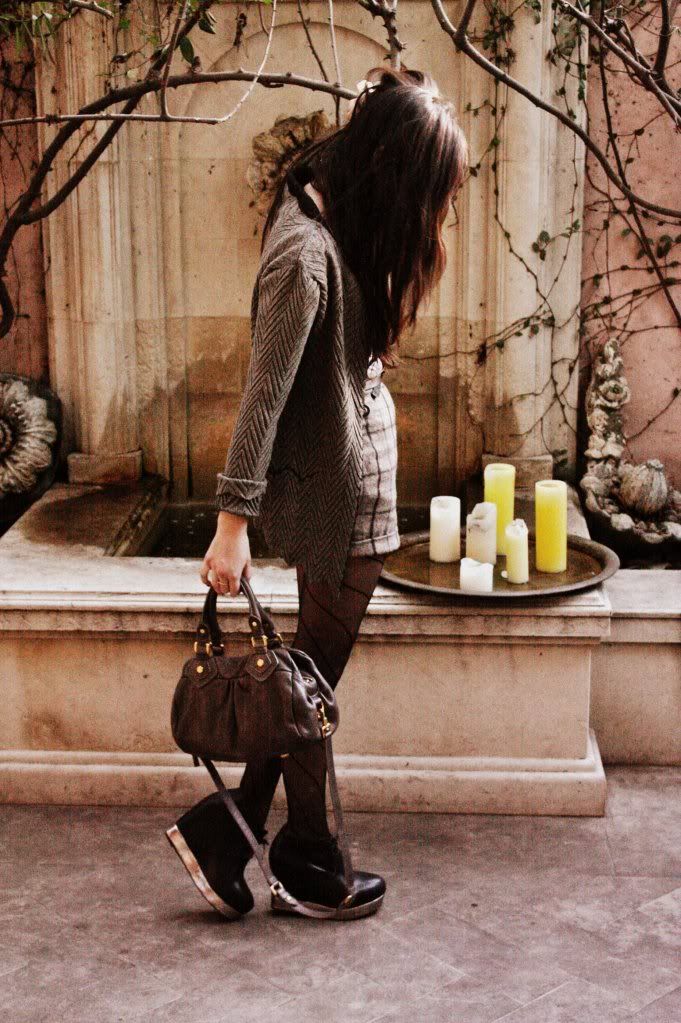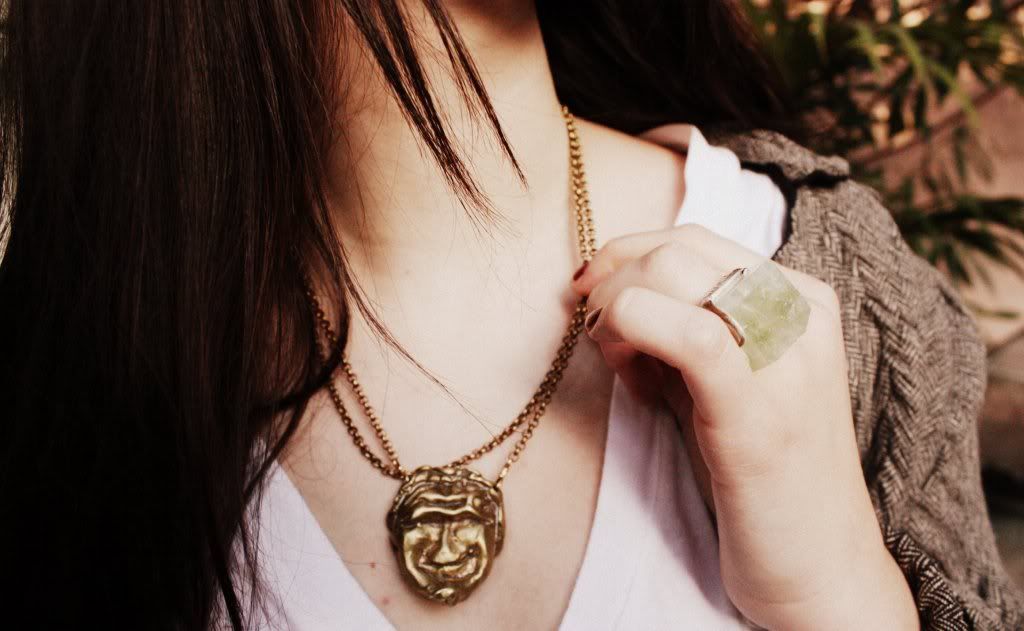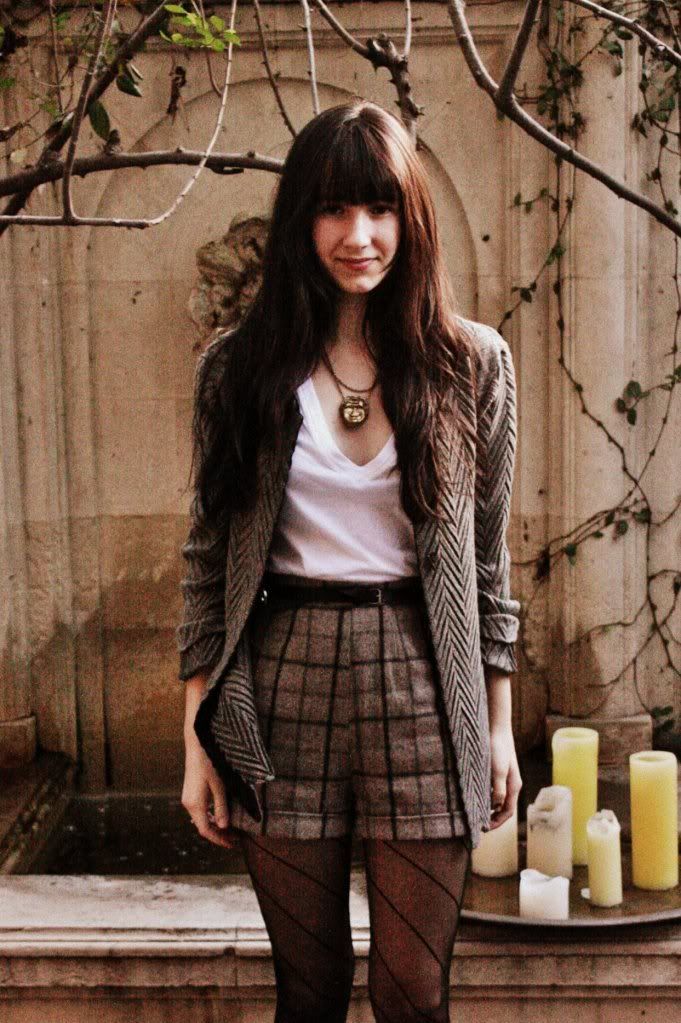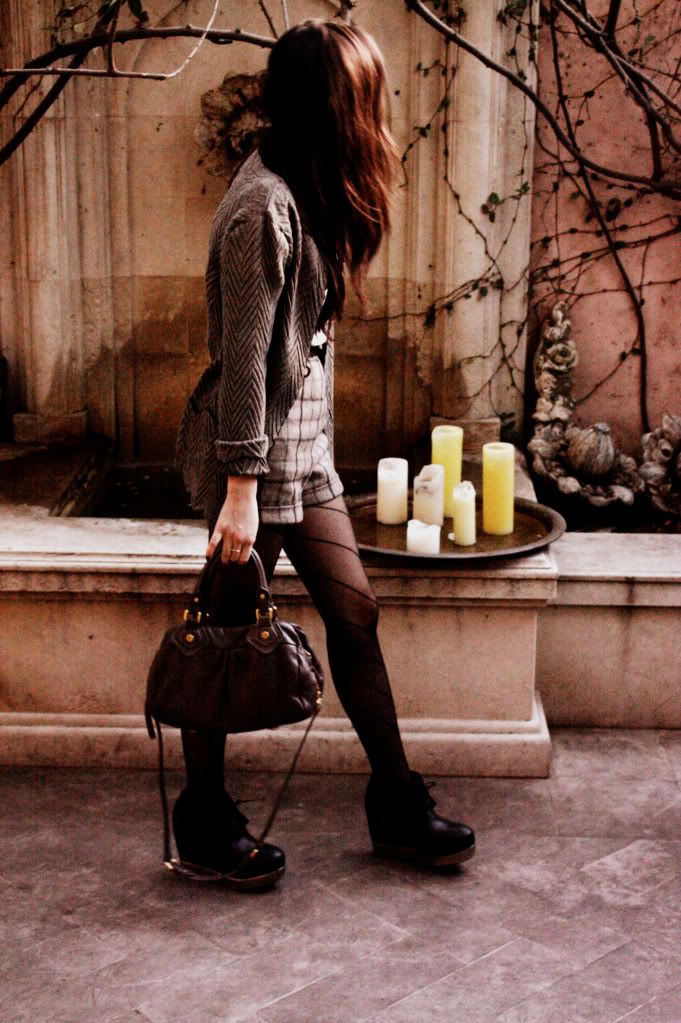 I originally had a long soliloquy to go along with this outfit, but Im now listening to Guys and Dolls (specifically Fugue for the Tinhorns) and I said to myself "who wants to read a somewhat depressing monologue about how I havent found my style yet ?"
So, Ill just say this:
I have discovered that I am in love with all things men inspired. I want tweeds, I want suspenders, I want linen shirts. I am fascinated with the idea of a feminine women in mens clothes. (Think red lips and a tuxedo) For 2010 Id like to dive into that world, and see where it takes me. And not only that, but I am soo looking forward to going there. I cant wait to share my exploits into women's mens fashion on this here blog. Get ready for menswear inspired editorials and just all around goodness. Guess what? Im excited to get dressed for the day now.
...and...
Wearing my mom's coat, Gap pocket tshirt, H+M leather belt (pulled from cords), Adina Mills crystal ring, spiral tights (courtesy of American Apparel)
,
Mr. Kate happy wrinkles necklace, flea market wool shorts.