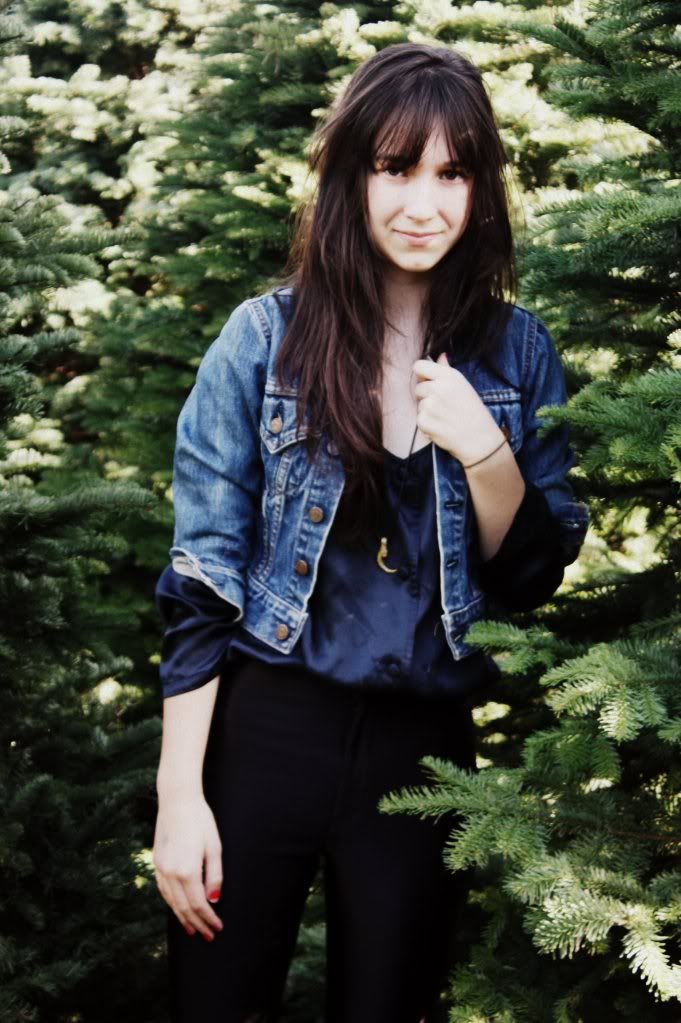 American Apparel disco pants, Victorias Secret navy silk shirt, vintage denim jacket.
I went with my uncle and cousin today and got their Christmas tree.
Tonight we plan on lighting a fire (I hear theres a storm coming to the LA area!), getting out the chestnuts, drinking some eggnog, eating peppermint ice cream, and eventually we'll decorate the tree. Im so happy its the holidays, you have no idea.
Favorite Christmas songs:
Blue Christmas- Elvis
Baby It's Cold Outside- Dean Martin
Walking in a Winter Wonderland- Jason Mraz
It Came Upon a Midnight Clear- Frank Sinatra
Greensleeves- Ray Conniff
The Little Drummer Boy- Harry Simeone Chorale