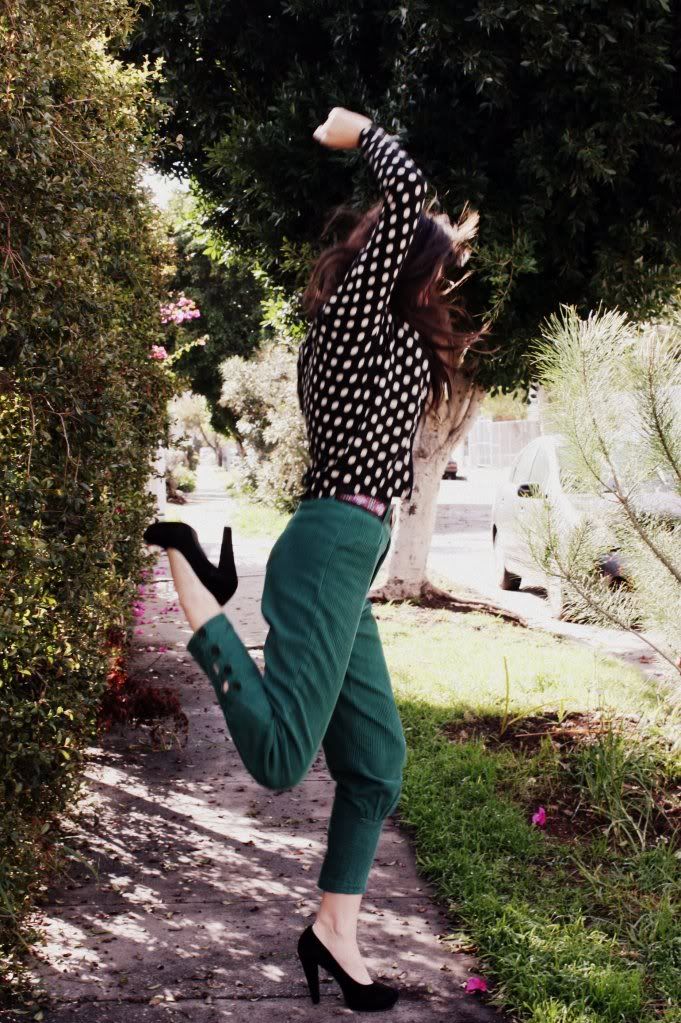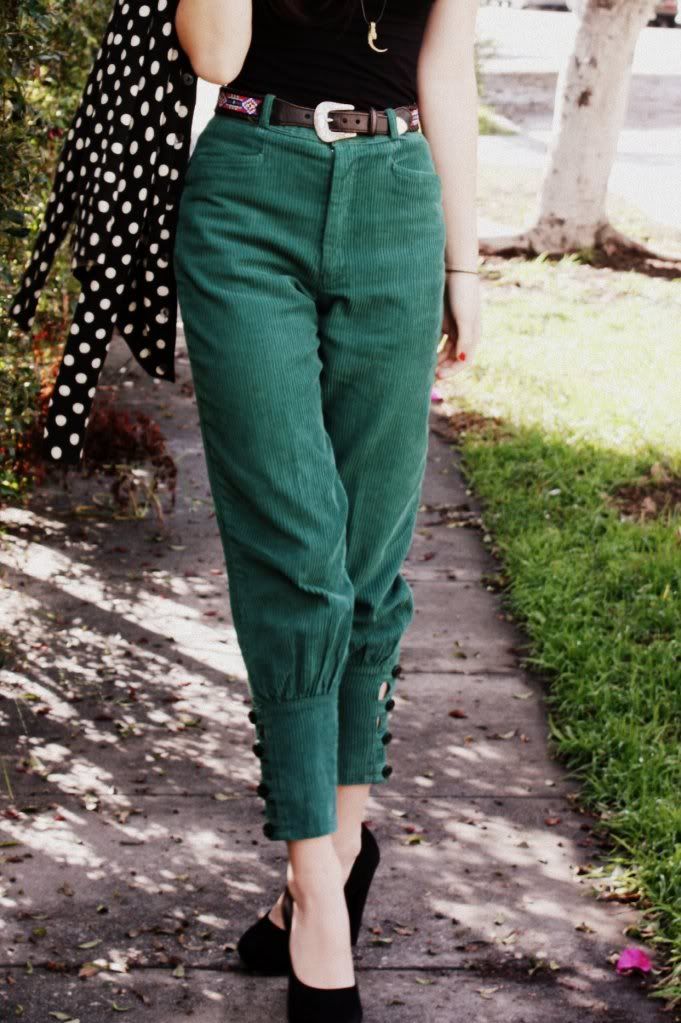 (Im injecting the post with some holiday flavor with the title "Cheers" because clearly we are not getting snow in LA. Imagine clinking bubbly champagne in the living room with the tree smelling all wonderful and people laughing really hard and youve got what Im going for)
Anyway, Im in love with corduroy pants.
This is now my second pair, my first pair being the ones I bought from H&M a
month ago
. It was just by chance that last weekend I went to the flea market and stumbled upon these evergreen beauties. I had to haggle with the insane seller there (seriously, he was demented) but I just had to own them. So now they are mine!
P.s. How wicked is
this
Gaga photo? Also, I did a little
interview
here
at one of my favorite inspiration blogs, and I also made an Urban Outfitters.com wishlist
here
.
Vintage pants, American Apparel u-neck dress, navajo beading and leather belt, Calvin Klein heels, and Comme de Garçons x H+M polka dot sweater.