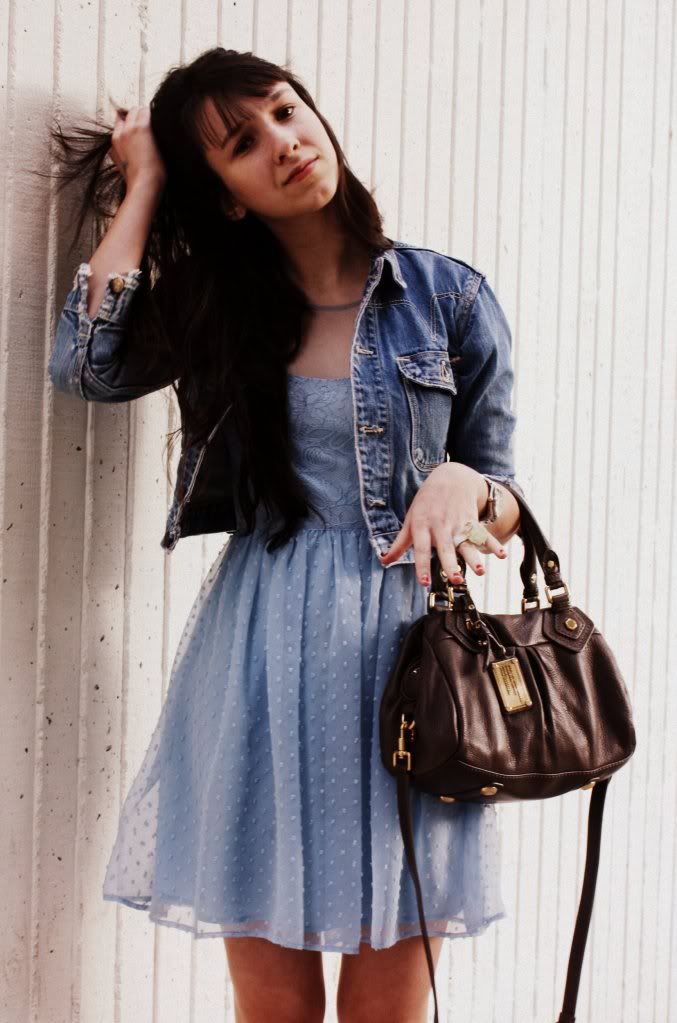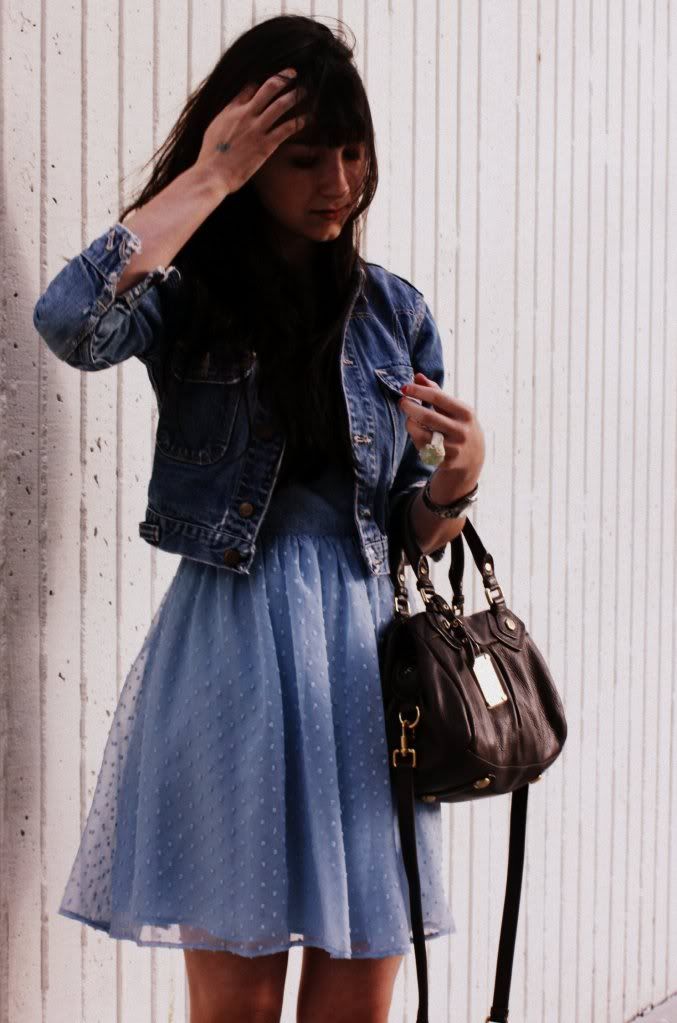 Ive owned this jacket since I was little. Crazy how things stay in your life that way.
And look! My Rodarte for Target dress. I bought two others, which Ill definitely wear soon, but I had to put this on as soon as possible since I dont normally dabble in the color of baby blue and I wanted to try it out. Ill write more about the collection later.
I went to the flea market on Sunday and shot this photo:
I loved the colors.
By the way, I saw Avatar. Dont go see it. It was wayyy too much. James Cameron probably had a ball while making it. Oh, and Sam Worthington is
fine.
Rodarte for Target dress, vintage denim jacket, Marc by Marc Jacobs leather bag, and Adina Mills crystal ring.