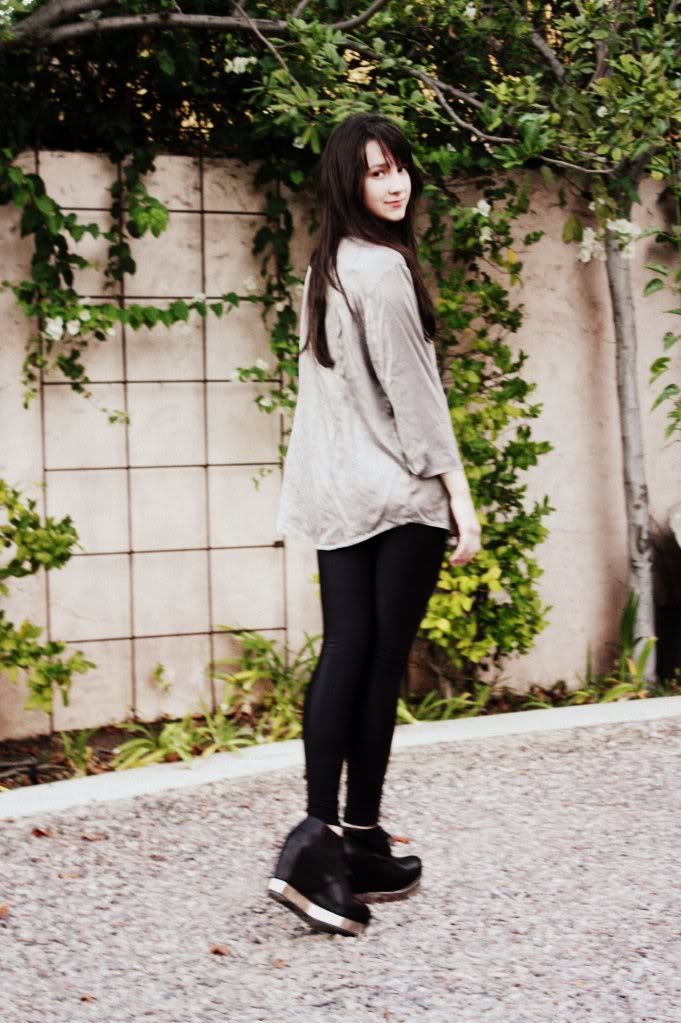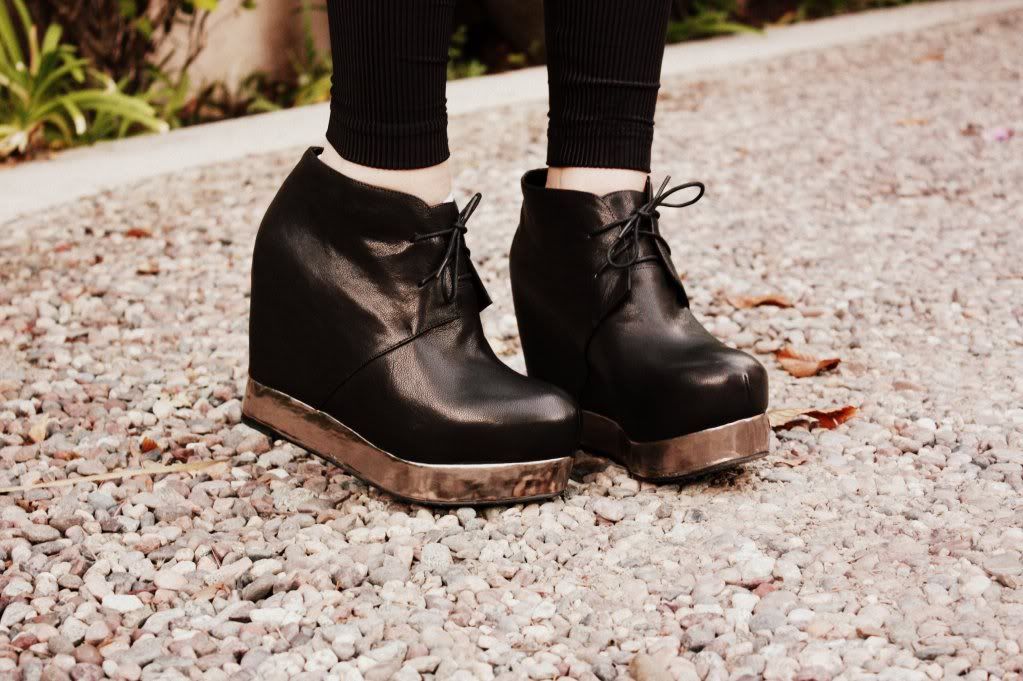 New shoes. Im so in love. I cant wear them to school (stupid rule; no heels) but as soon as I got home yesterday I put them on and wore them for the rest of the evening.
I finally got the futuristic ribbed leggings (thanks AA!) I
talked
about. They are even better on then I thought they would be. If you have the means I really suggest picking up the pair. They are amazing.
P.s. Im selling my Marc by Marc Jacobs soccer heels. They dont get enough love. Check them out
here
.
Wearing Jeffrey Campbell black wedges, American Apparel leggings, starling skull necklace, and Gap silver mens shirt.