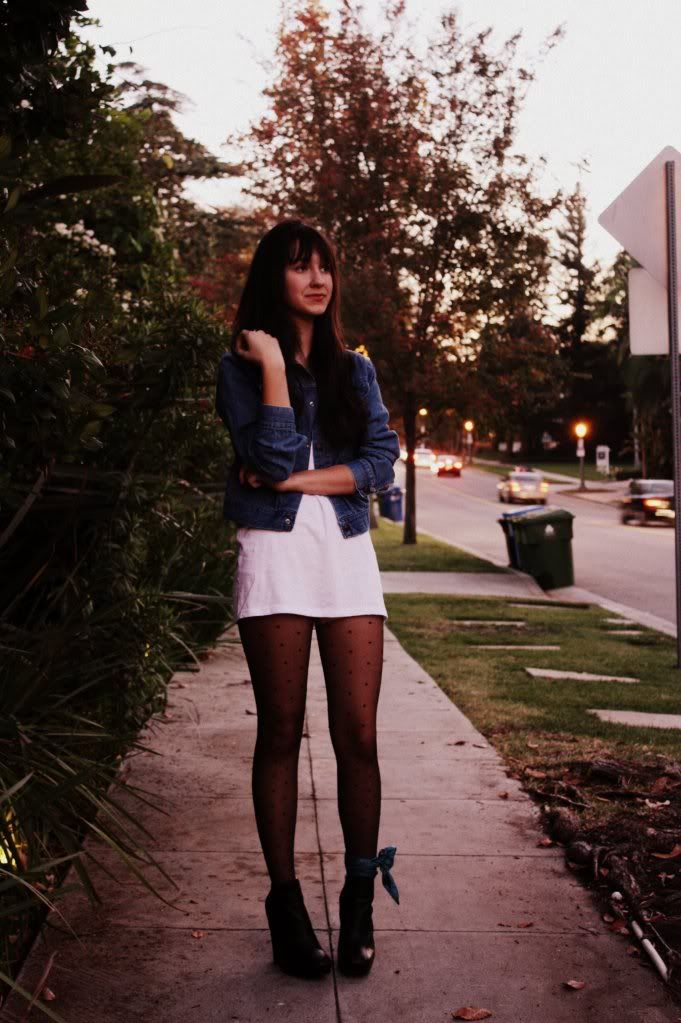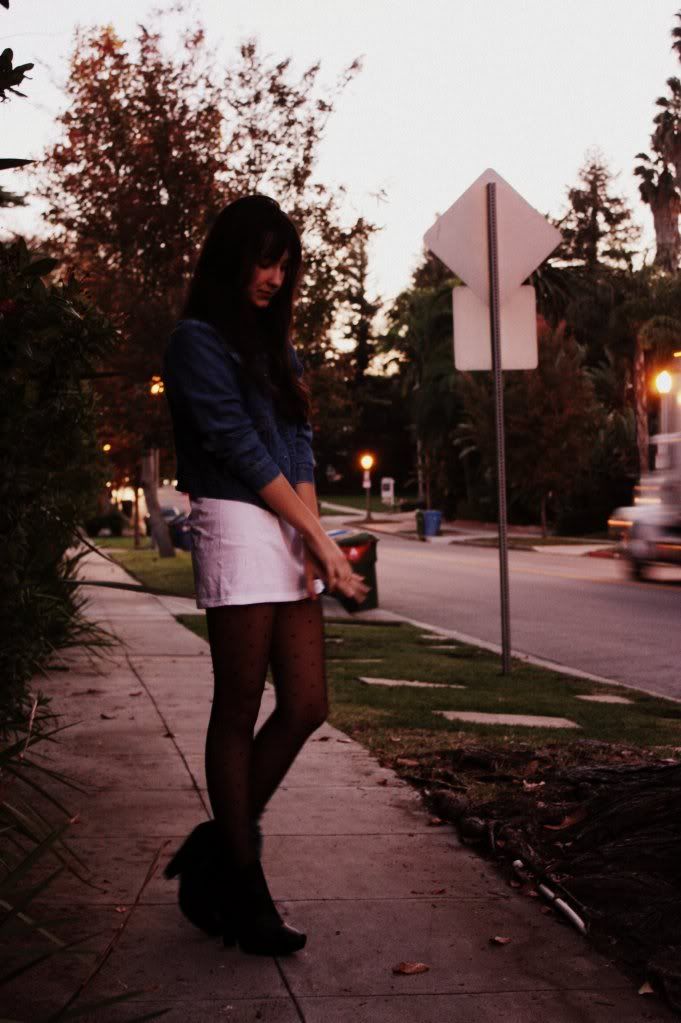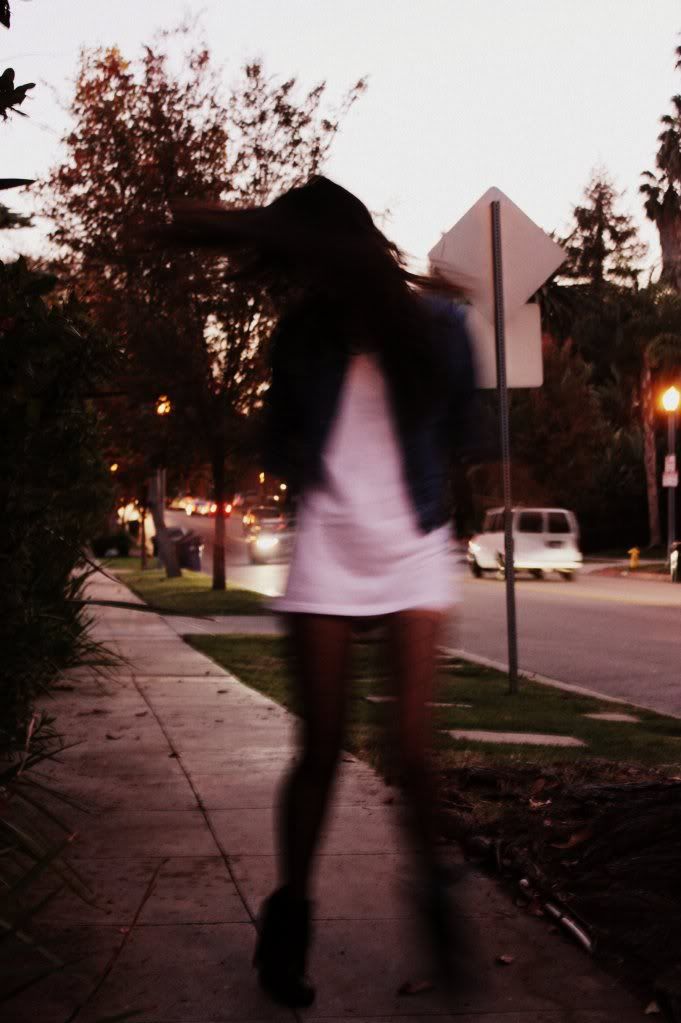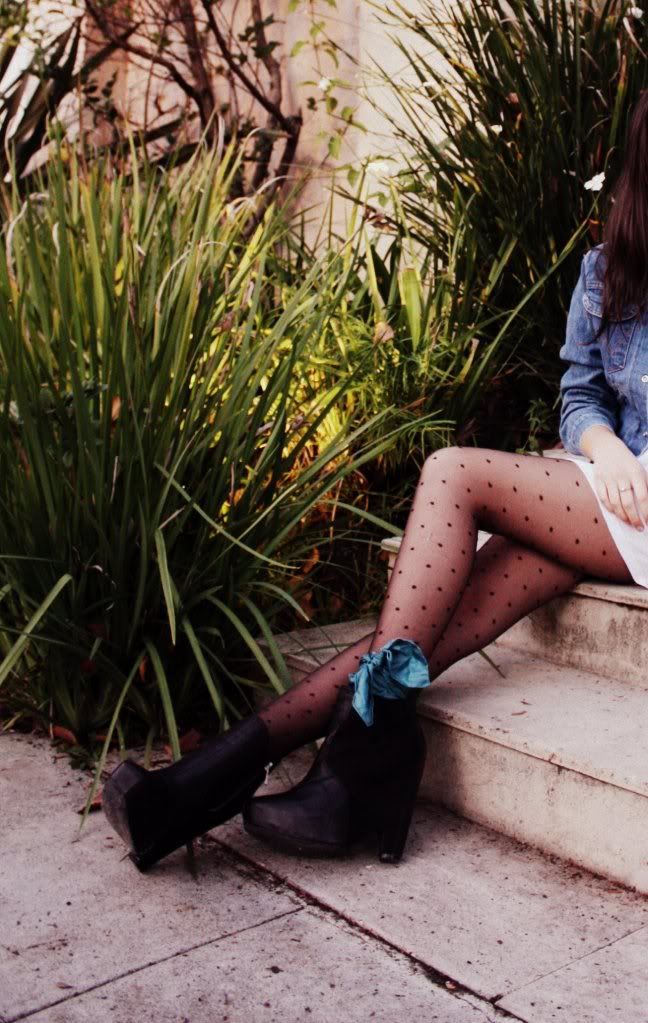 I remember surfing the Teen Vogue forums two years ago, and one of the hottest outfits was always the basic white tee with tights. I revisited some of my favorite Girl of The Weeks and forum postings recently and I got inspired to try the big tee with tights combo.
Here we are!
Whats not so basic is the boots, I guess. And the silk blue scarf at my ankle. But whats a girl to do?
Wearing vintage denim jacket, Sam Edelman boots, Target (Hanes) tee, Nordstrom tights, and vintage scarf.