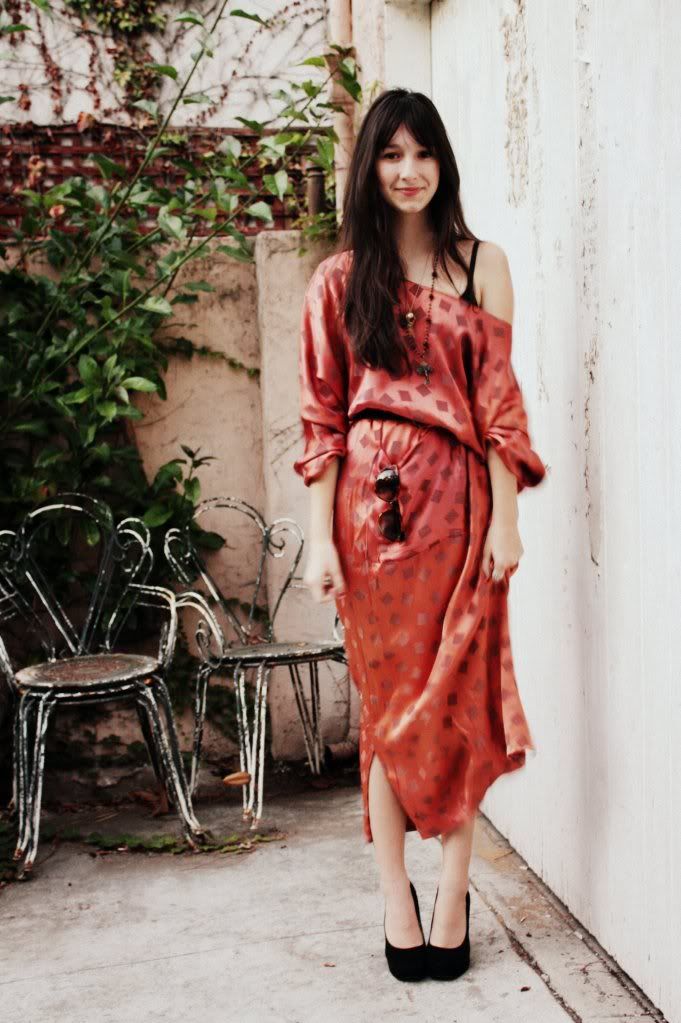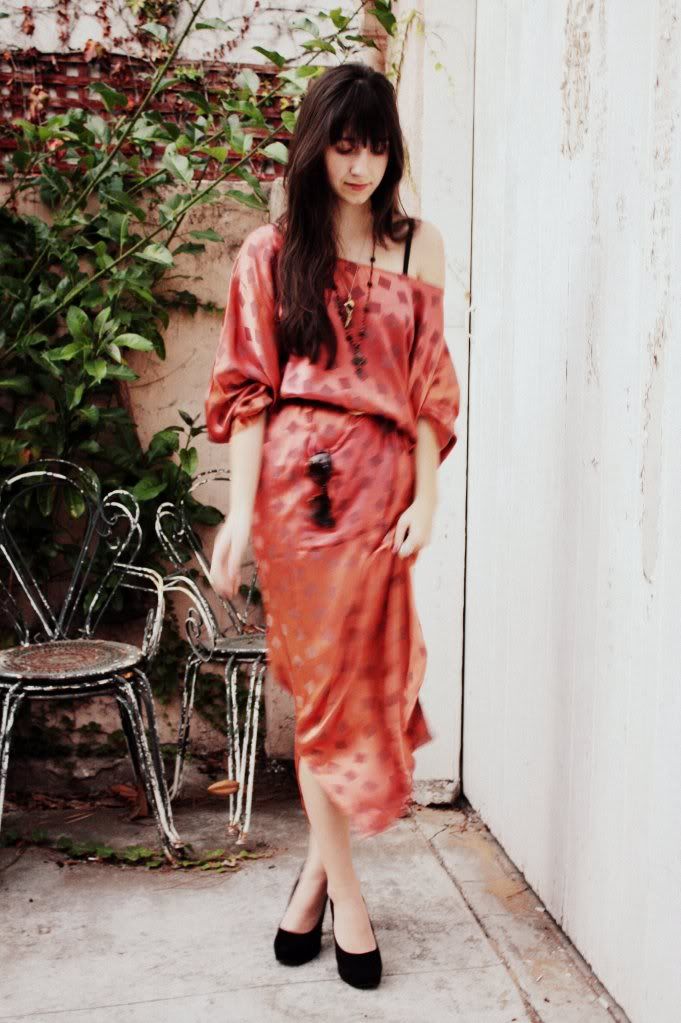 I am in love with this rayon dress. Its probably the most beautiful vintage piece I own. I cant get over it. Big thanks to my aunt who gave it to me! Best early holidays gift ever!
Outfit from lonnnnnnnnnnnnnnng time ago. (Well not really... its from last sunday.)
Wearing Calvin Klein heels, vintage belt, vintage cross, Starling skull pendant, vintage tortoise shell sunglasses and vintage 80s dress.