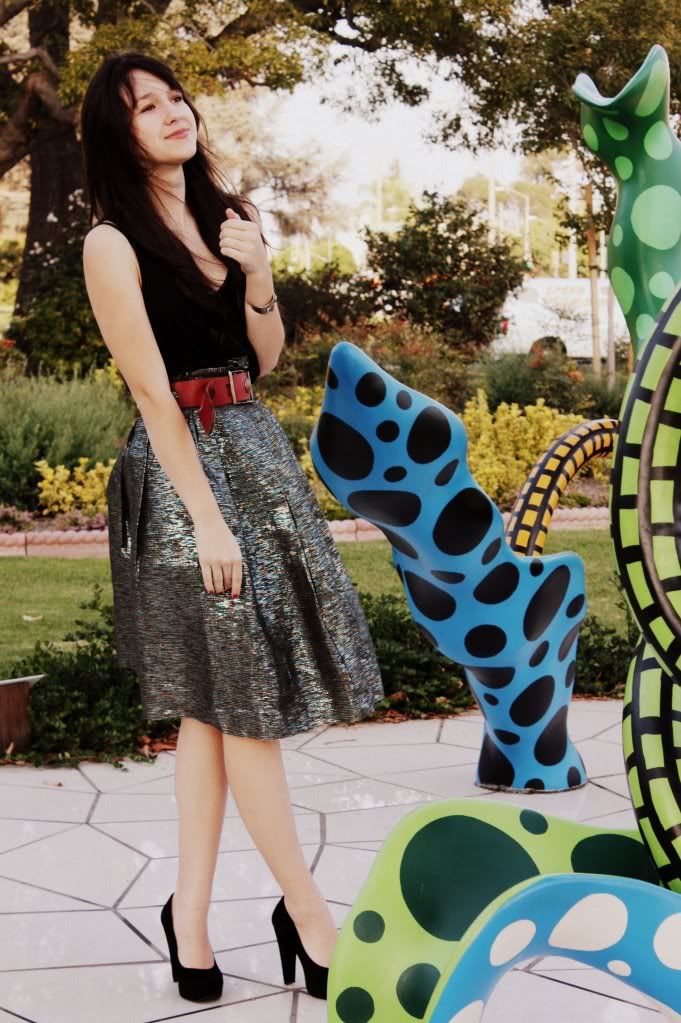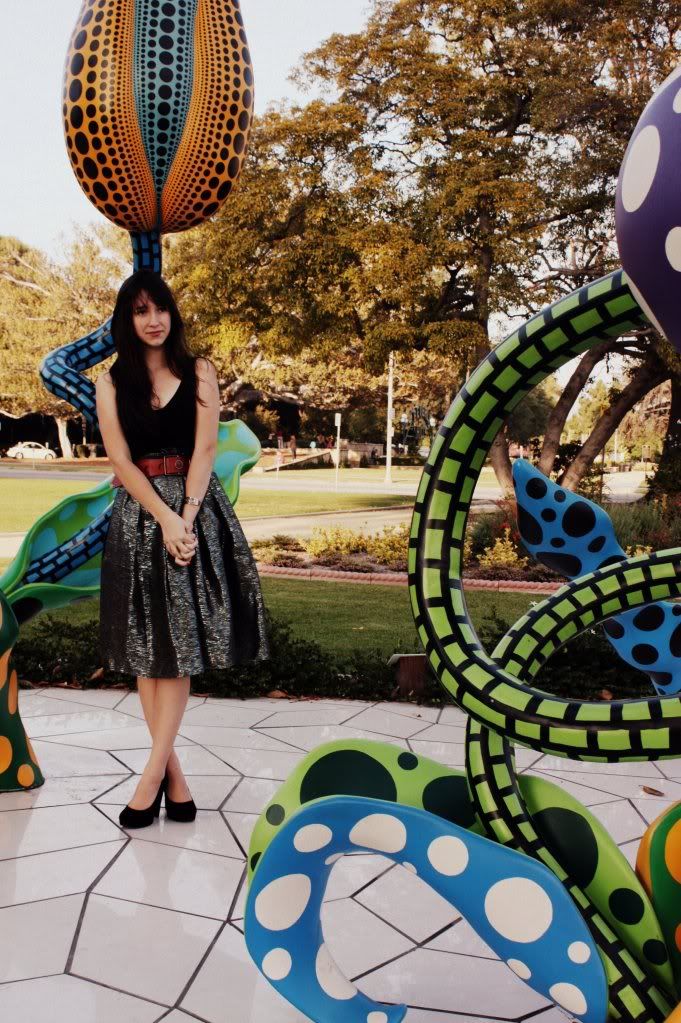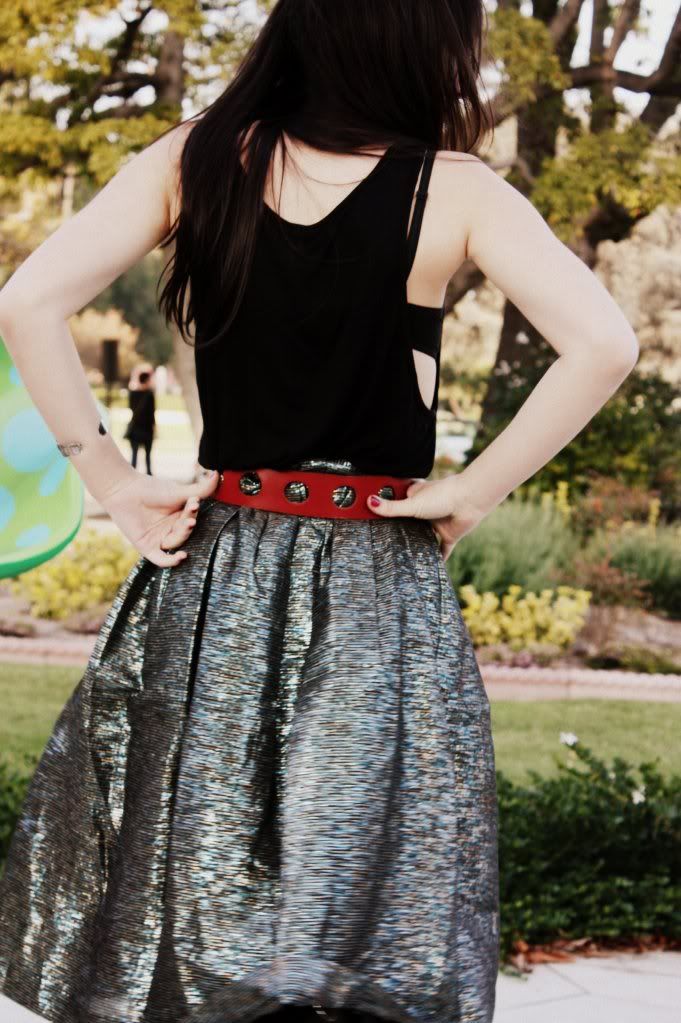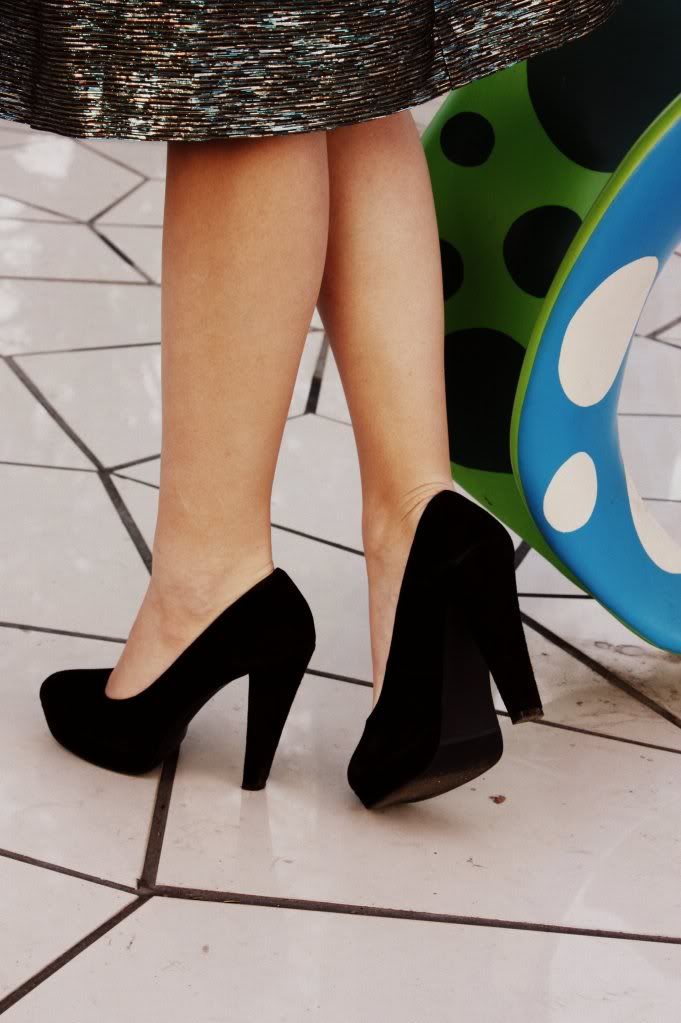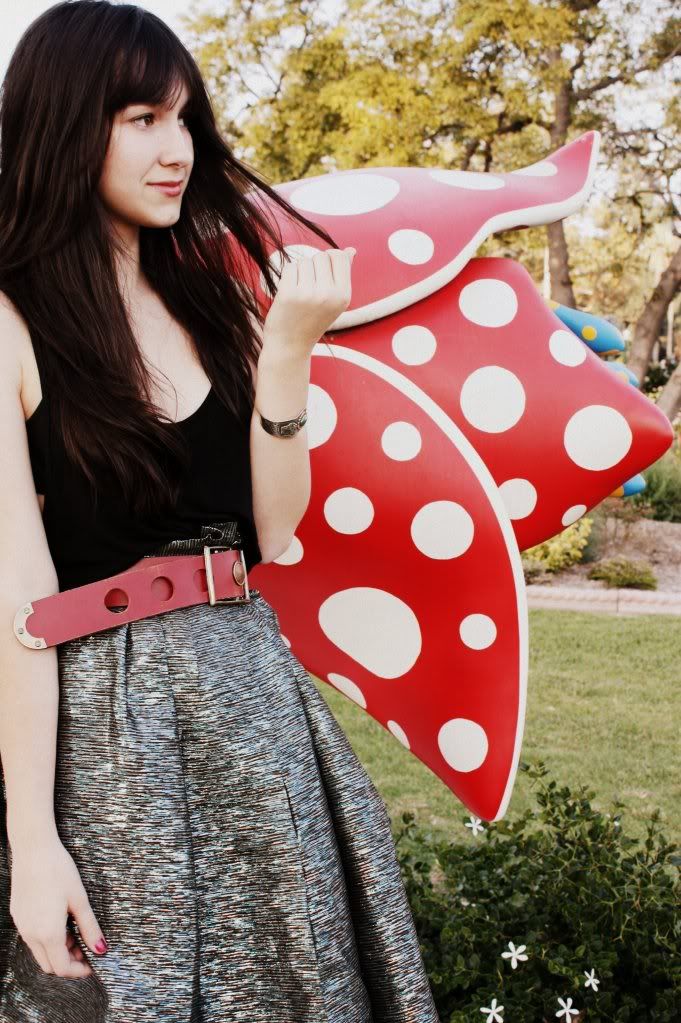 My mom bought me this vintage belt recently and its been a point of fascination for me for the past few days. Everytime I spot it I stop and marvel at the structure and quality of it. Its one of the most beautiful vintage belts Ive ever seen. Photos dont do it justice.
This skirt is so cool. I love the silver and blue "electricity" streaks in it. Reminds me of
this jacket
from Marc Jacobs Fall 09 collection, in a weird way.
These awesome maniacal tulips are located in Beverly Hills. When I saw them we had to stop and take photos. They're too cool.
Vintage skirt, vintage belt, American Apparel tank top, Calvin Klein heels, and vintage bracelet.