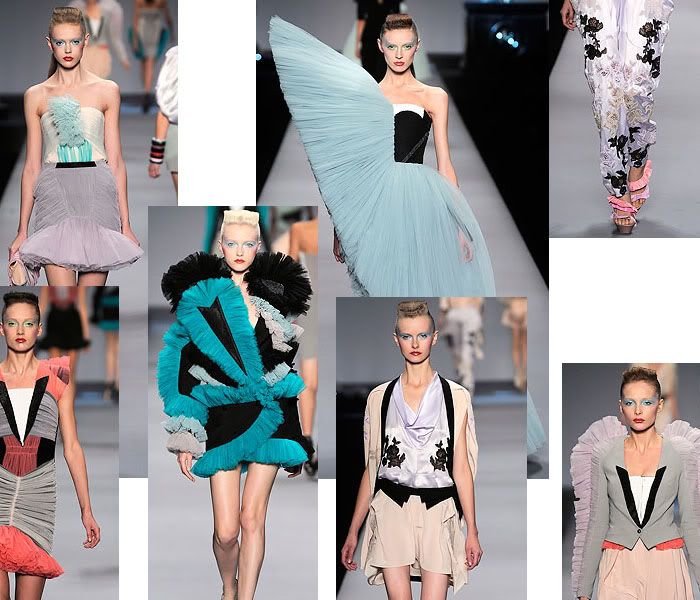 Viktor & Rolf
This collection was mind-blowing. I think its up there in my top five, alongside previously mentioned favorites
Jean Paul Gaultier Couture Spring 2008
,
Bottega Veneta Fall 09 RTW
,
Chanel Fall 2009 RTW
, and of course,
Balenciaga Fall 09 RTW.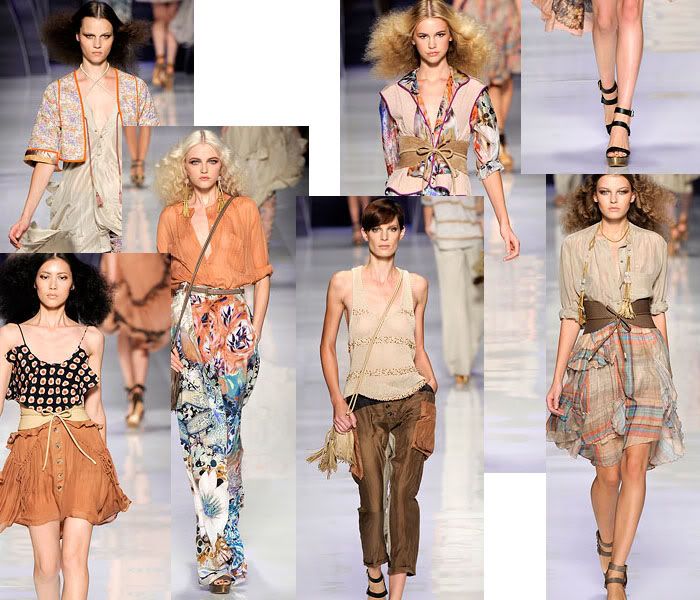 Etro
This was so pretty! Oh my gosh. I could LIVE in this collection. Live and breathe and die in it. As long as Im wearing it I would be happy.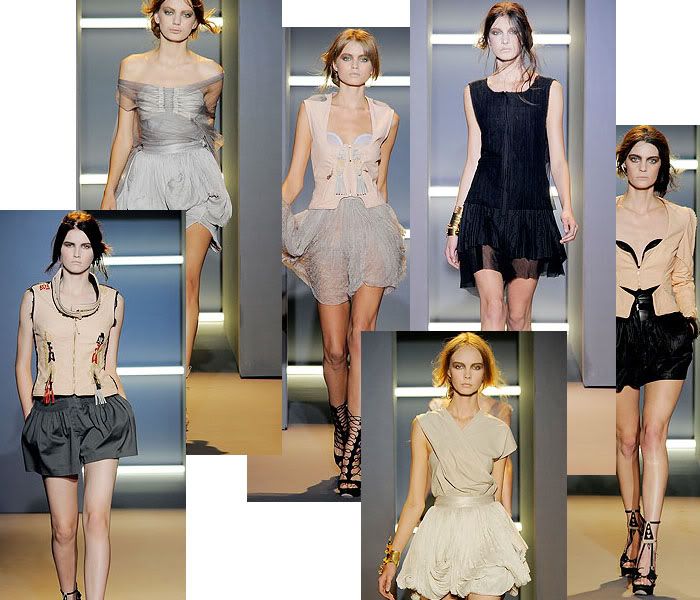 Sophia Kokosalaki
I felt this was very fairy inspired. I imagine light and dark faeries in the deep forest wearing these pieces, with ivy wrapped around their legs and dragon flies hung as earrings. Just a thought.