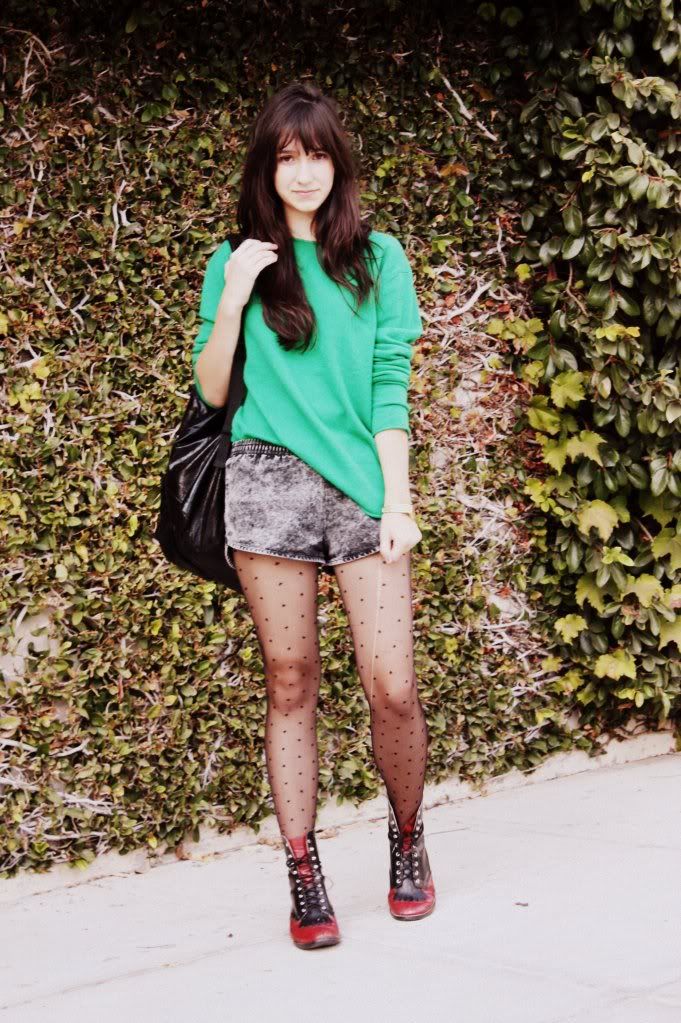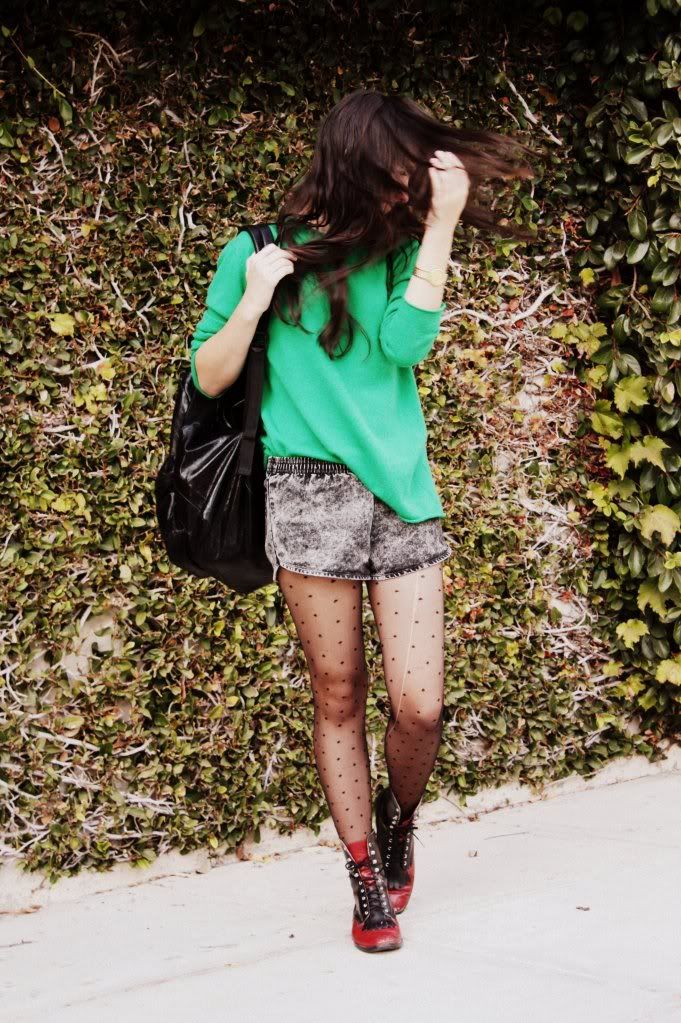 Another school outfit.
I am in love with this sweater.
P.s. The pantomime didnt go so well... the first time. My iPod touch wouldnt work so I had to do it with no music. Which, let me tell you, is not fun. But then I had a classes change and got to do it again, the next day,
with
music. Way better.
Vintage sweater and boots, Nordstrom dot tights, American Apparel shorts and backpack.