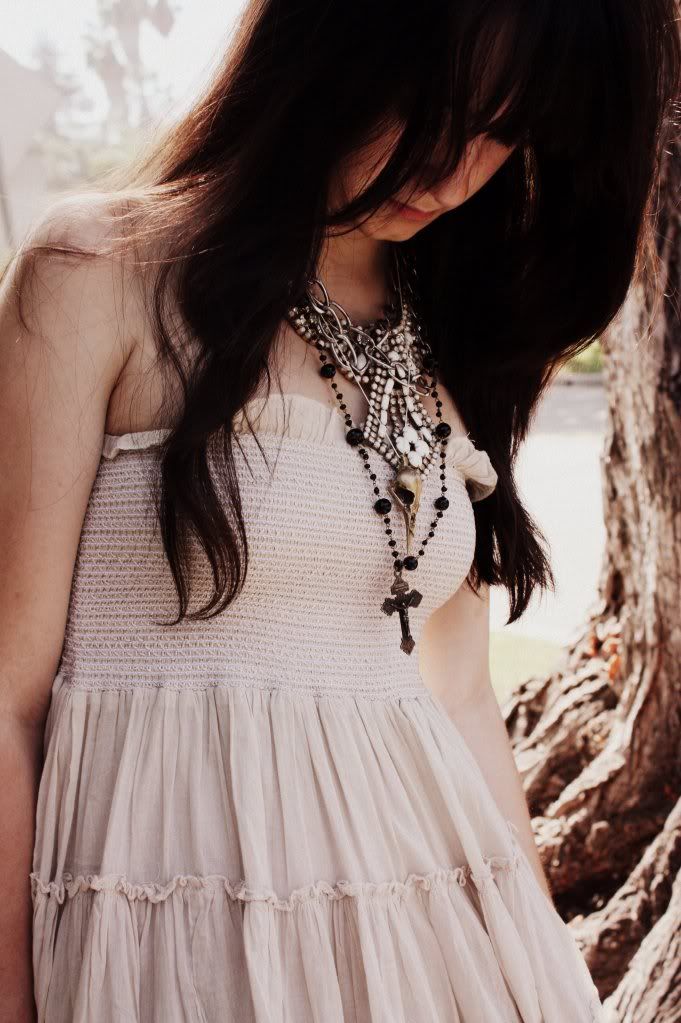 Starling skull pendant, all other jewelery is vintage.
I find jewelery is one of the easiest ways to express yourself as an individual. Theres really no way that someone will have the same jewelery combinations on as you.... ever.
Wasnt
Lanvin
incredibly beautiful? I mean, towards the end. Im not talking about the monochromatic dresses, Im really in love with the
sparkles
. So extravagent.
Oh, by the way... Im sick! And mad about it. I got sat in geometry with two kids who were ill and this one kid that made a big point about me also catching the bug. So here I am, trying to learn my polygons and what not, and theyre sniveling wrecks next to me.
Such is life.