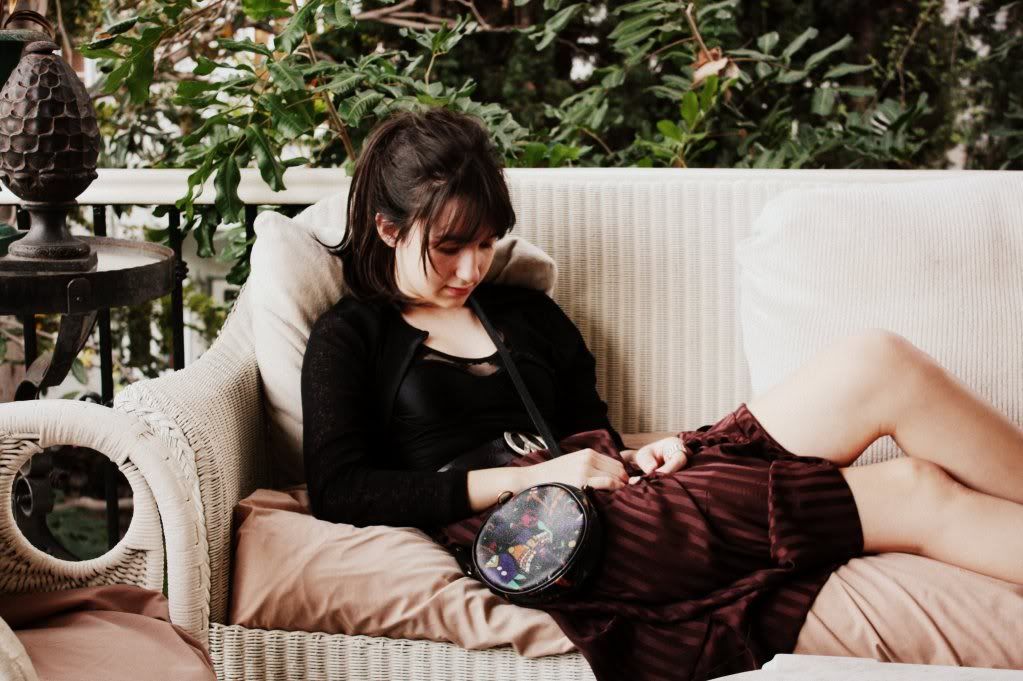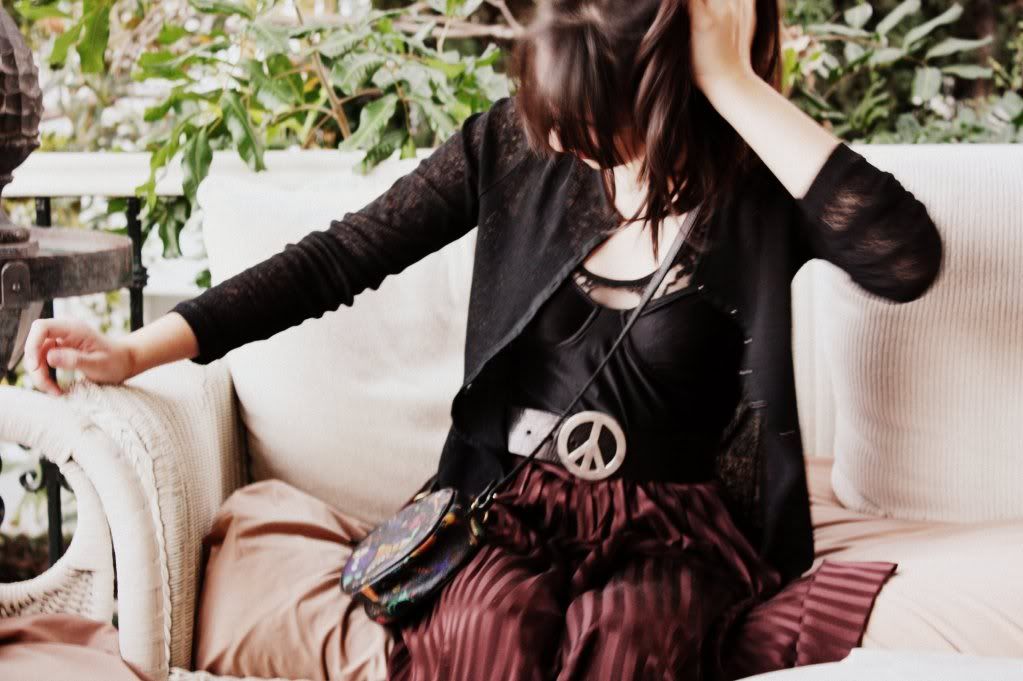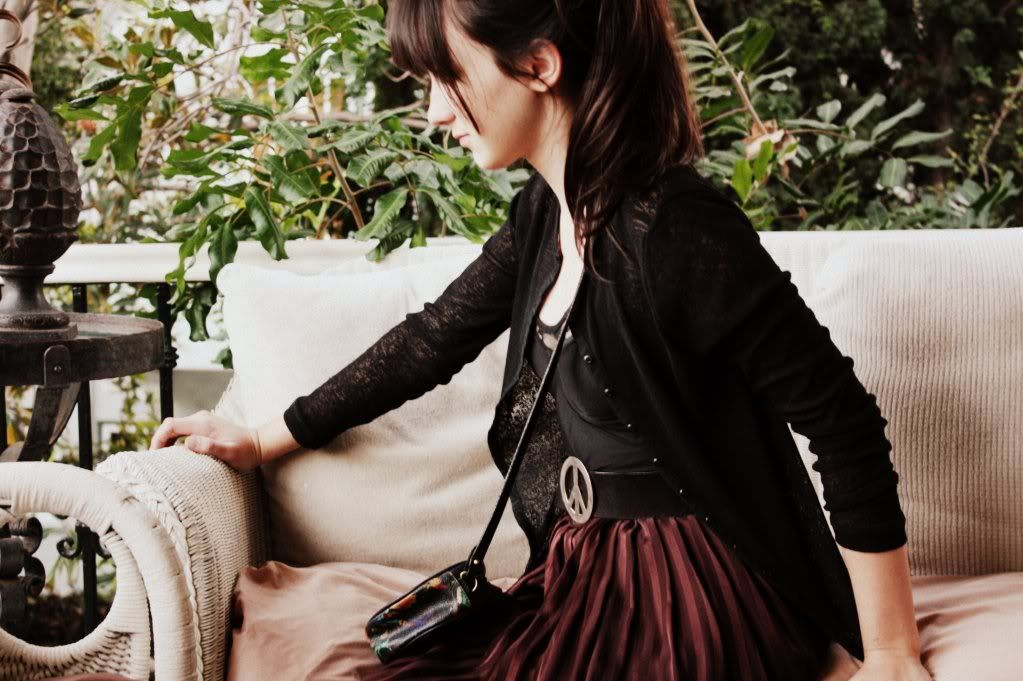 Been banished from eating at the dinner table tonight cause apparently no one in my family wants to get the flu. Im watching Valley Girl with Nick Cage, instead. The characters are wayyyy 80s and say stuff like "What a hunk" and "Rockin bod"
Best quote so far:
"Hi, I'm Fred. I like tacos and '71 Cabernet. My favorite color is magenta."
Vintage silk skirt, sterling silver peace belt, Italian made bag, slip dress, and American Apparel floral lace bodysuit.