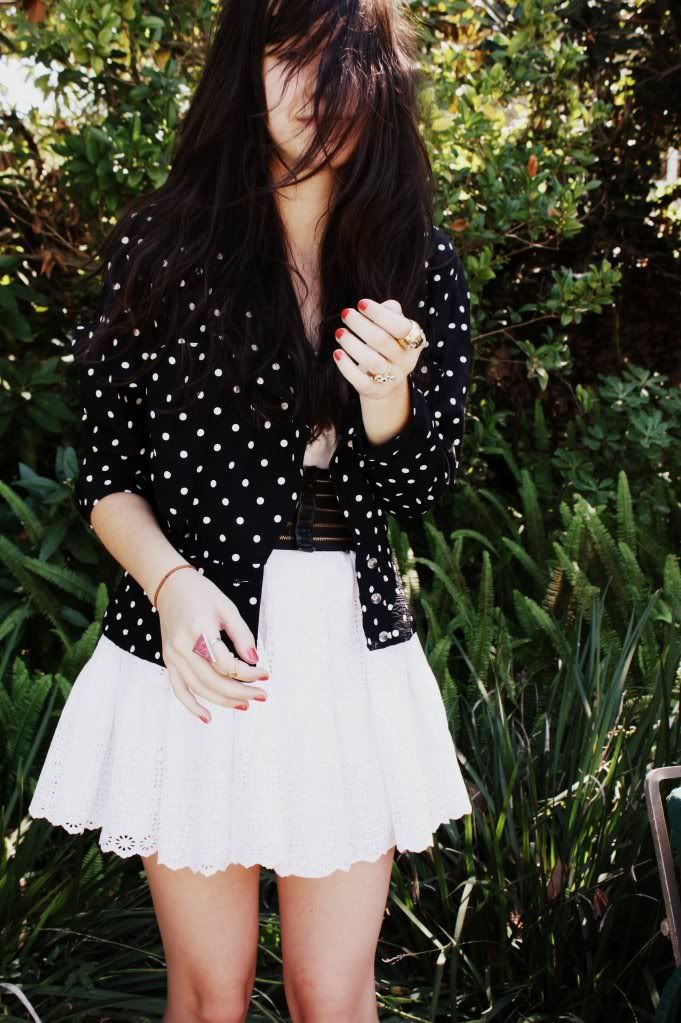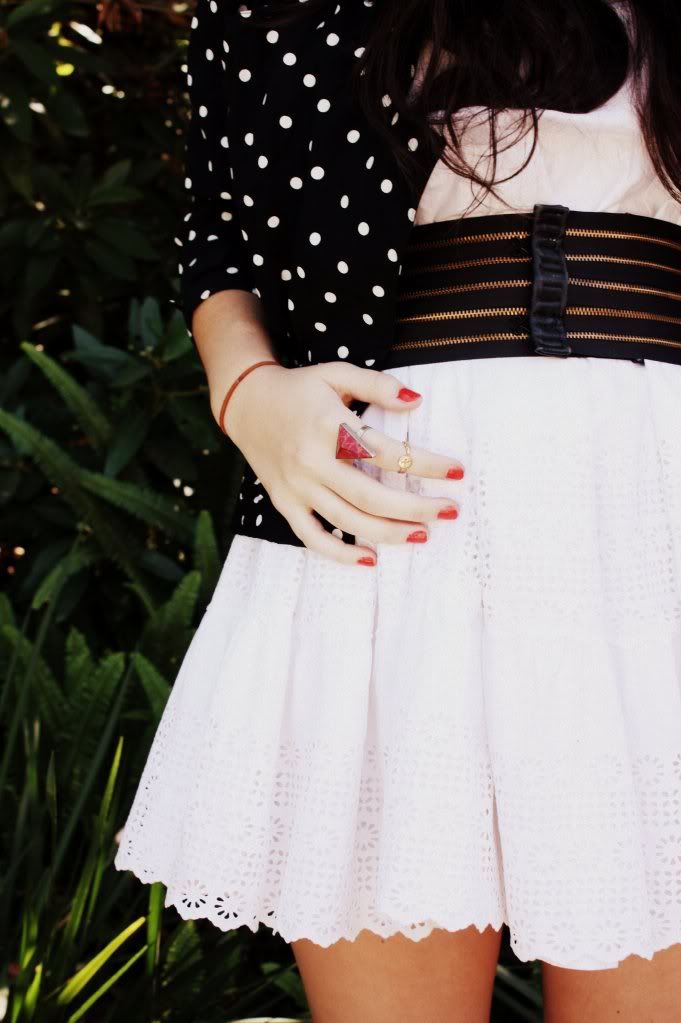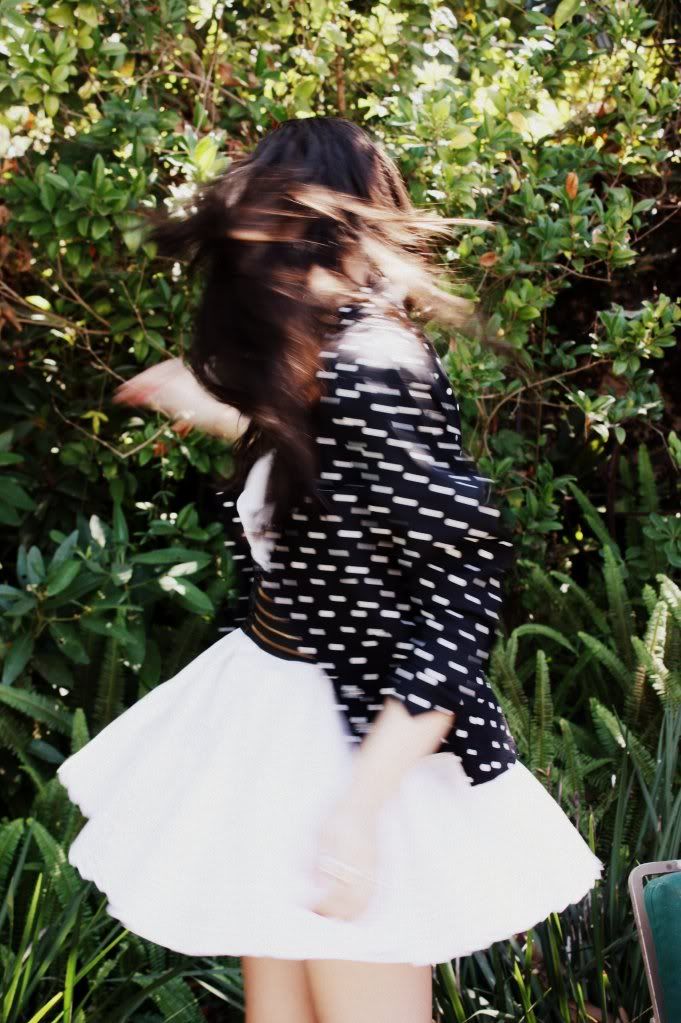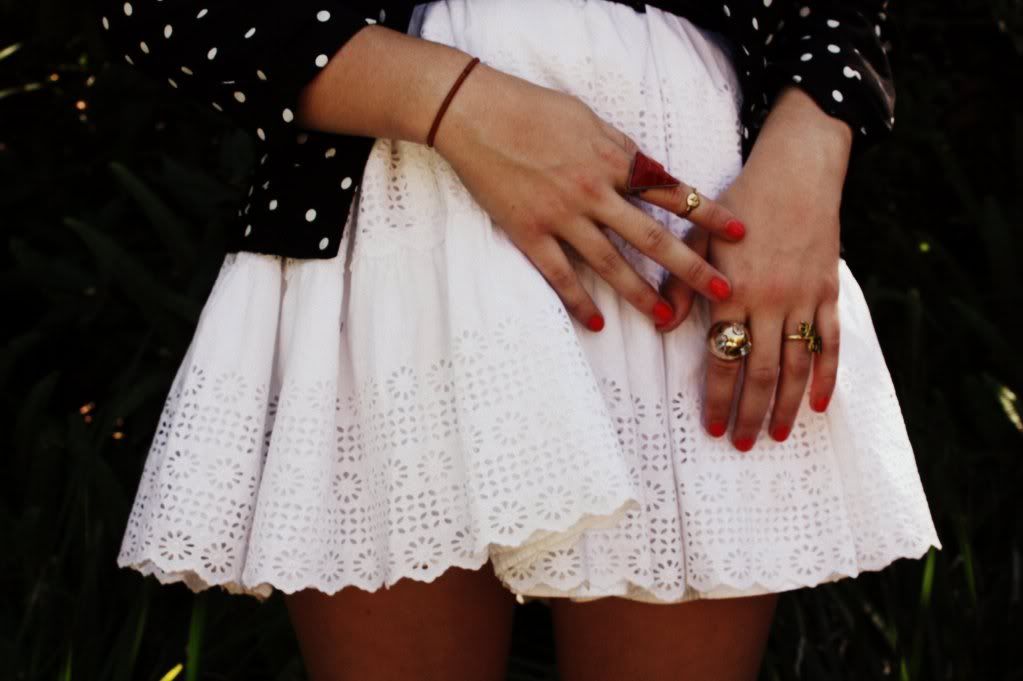 I woke up this morning and almost knew exactly what I was going to wear, or at least I knew I wanted to take this Victorian skirt and turn it into a dress.
Im have fallen in love with these deeply fabulous rings Im wearing, specifically, the diamond pyramid shaped ring from an online store
called Cut-Loose
,
my crown 3/4 finger ring
from one of my favorite online jewelery stores Mr. Kate, and then the fake gold dome ring that was my mothers for a long time.
Wearing a vintage skirt, handmade zipper belt, vintage 80s polka dot jacket,
Mr. Kate crown ring
,
L-O-V-E and red Cut-Loose pyramid ring
.