Arent these amazing? Chloe is one of my favorite labels. Daringly beautiful ensembles have been walking their runways for the past few seasons.
Some of my other favorite designers/label (this current season and past seasons) include: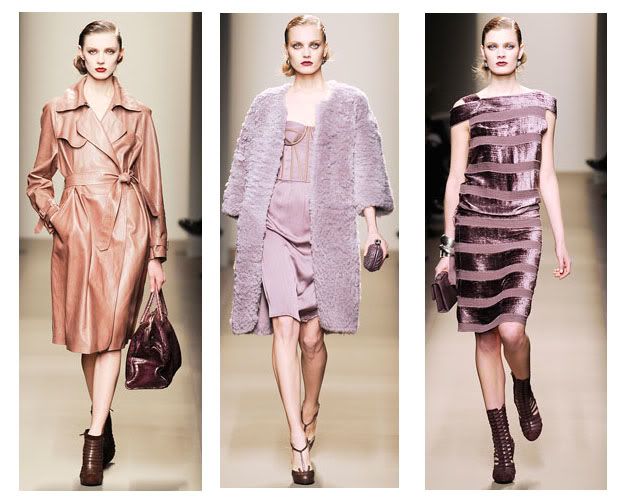 Bottega Veneta Fall 09- Glamour to the max. The makeup artist also did a splendid job. You cant get more elegant and striking than this.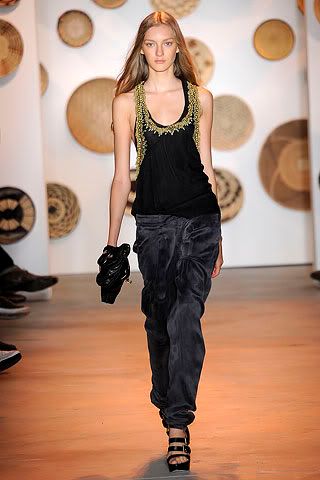 ADAM- Famous for sportswear, started with tshirts and grew from there. And sportswear may be Adam Lippes' thing but truthfully I feel like his strongest point specifically is
pants
. Last season I fell in love with a pair of
silky navy trousers
, and this season, Im afraid its happened again. Look at these beauties above. What the heck?! I want them. Badly. Now. Please.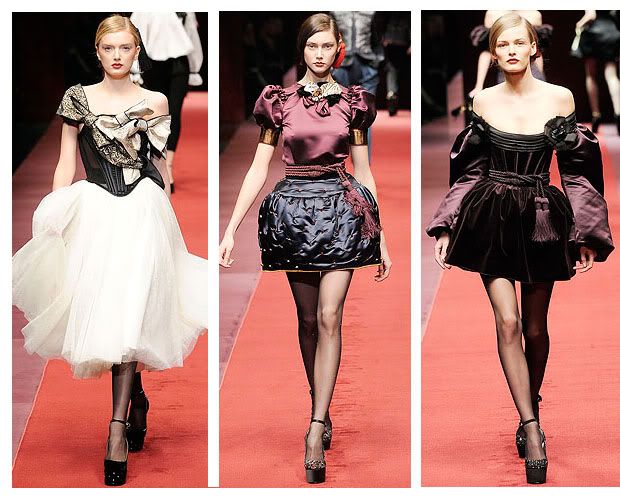 D+G Fall 2009- Incredible stuff here. Beautifully made, incredibly inspired. I love love love.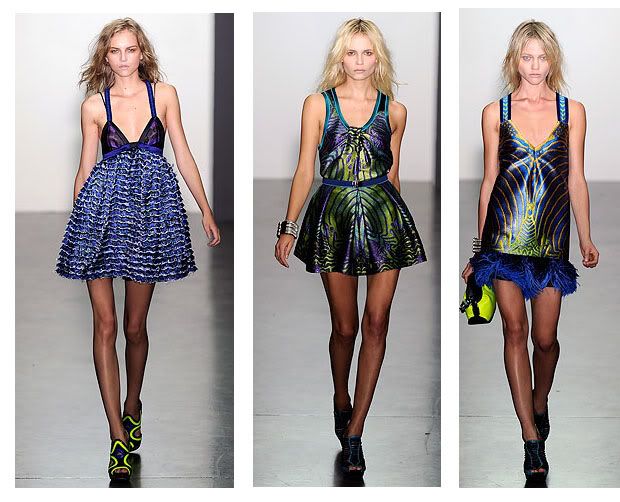 Proenza Schouler Spring 2010- I thought this was bloody brilliant. Makes me want to wear neon. All the time. Not an easy feat.
Ive been featured in the latest October issue of Glamour Greece. Seeing as how Im
so infatuated
with the country its a great honor. Big thanks to Christiana, who Glamour Greece had contacted to feature herself and her favorite blogs in this months biggest trend (which is high waisted skirts). She then contacted me and the rest is history. Check out her blog
here
.
Also, I did an interview over at La Mimi, check it out
here.

AND! I never really talked about the Who What Wear Editorial I did in August. Check it out
here
, I was photographed with my girls Karla, Krystal and Geri.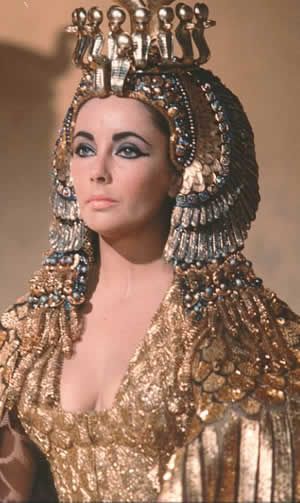 This is my new twitter background. Isnt it such an astounding photo?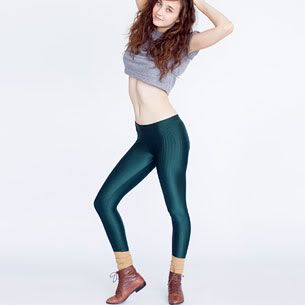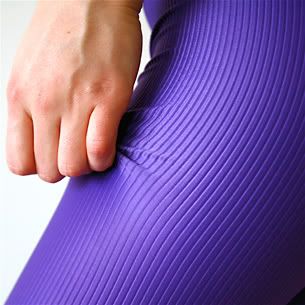 I saw these leggings when I was shopping for my backpack at American Apparel on Friday. I grabbed a pair and exclaimed how futuristic they looked, but then put them back on the rack. Now, two days later here I am still thinking of them. I think theyd be the most perfect leggings as pants since their thicker and could pass for them. I really want a pair in black and silver...