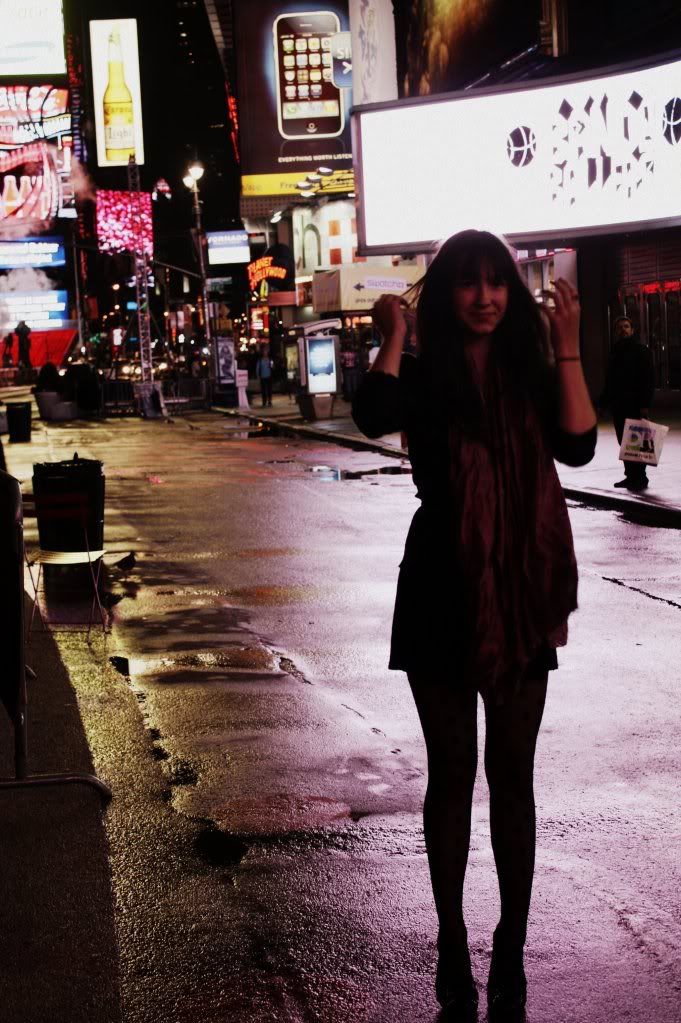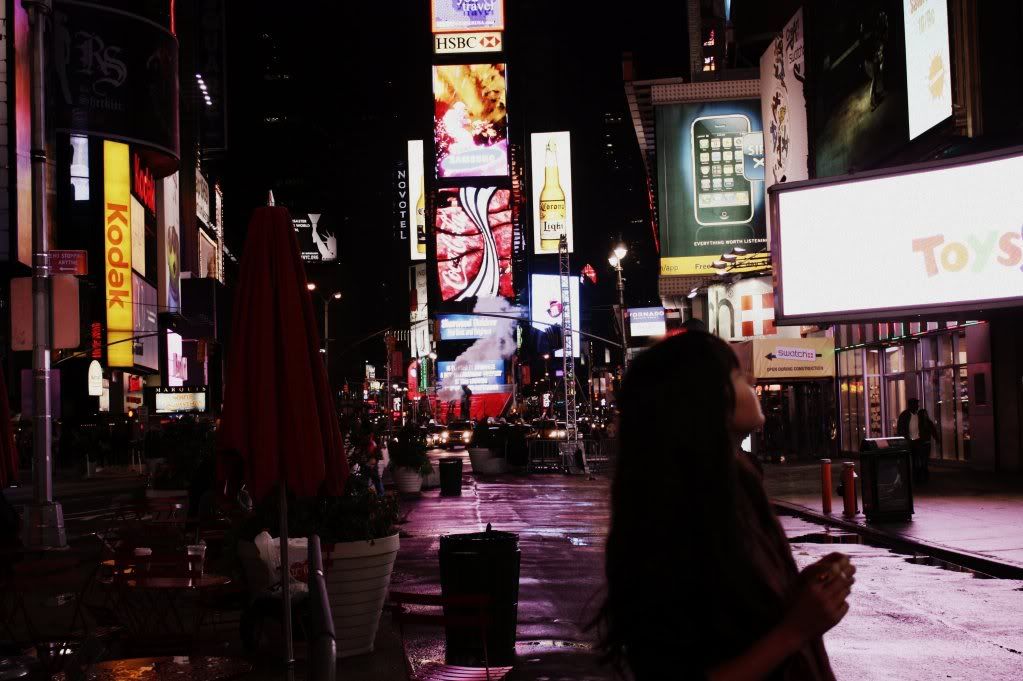 Its weird being on LA time and at 7pm in New York City you think its 4.
My mom and I got in to JFK at 10:oo but because of mix-ups with a SuperShuttle and delays and settling in to our hotel we didnt get to a place to eat till 2 am. By the way, that definitely mixes up your system. I dont recommend it.
I wore this after we got into our hotel and went out to eat.
MM6 jacket, American Apparel dress, random scarf, random diamond tights, Jeffrey Campbell flats.