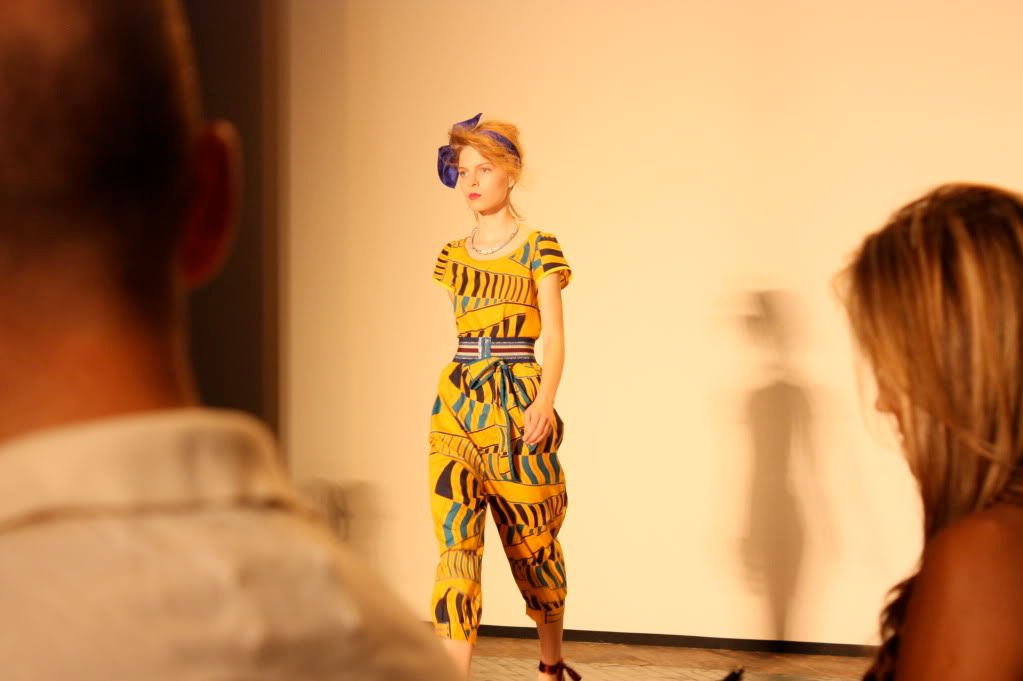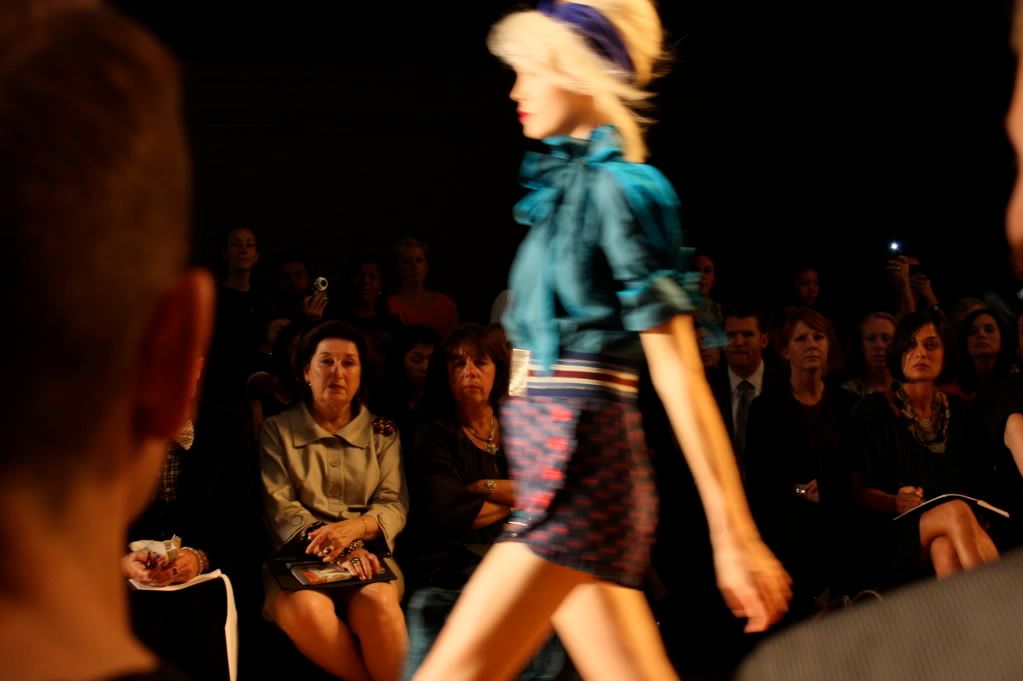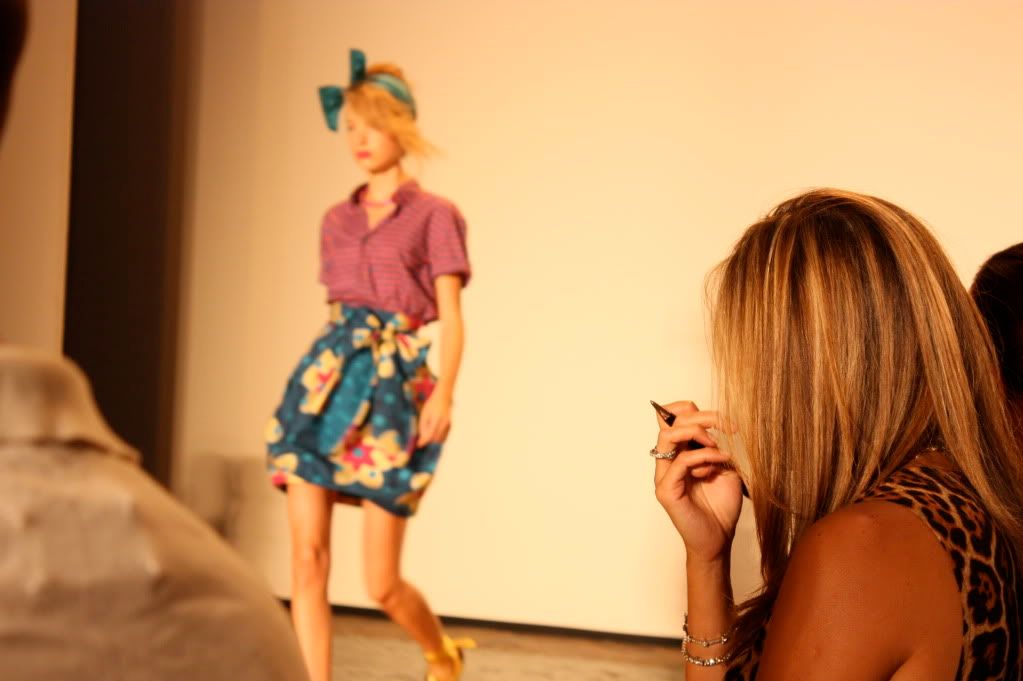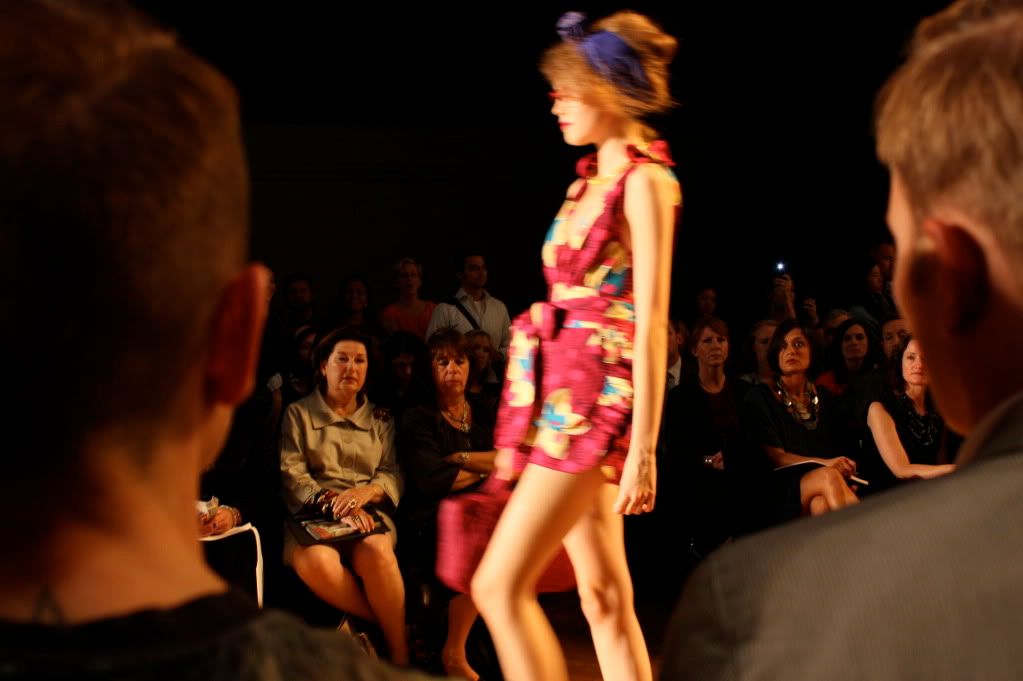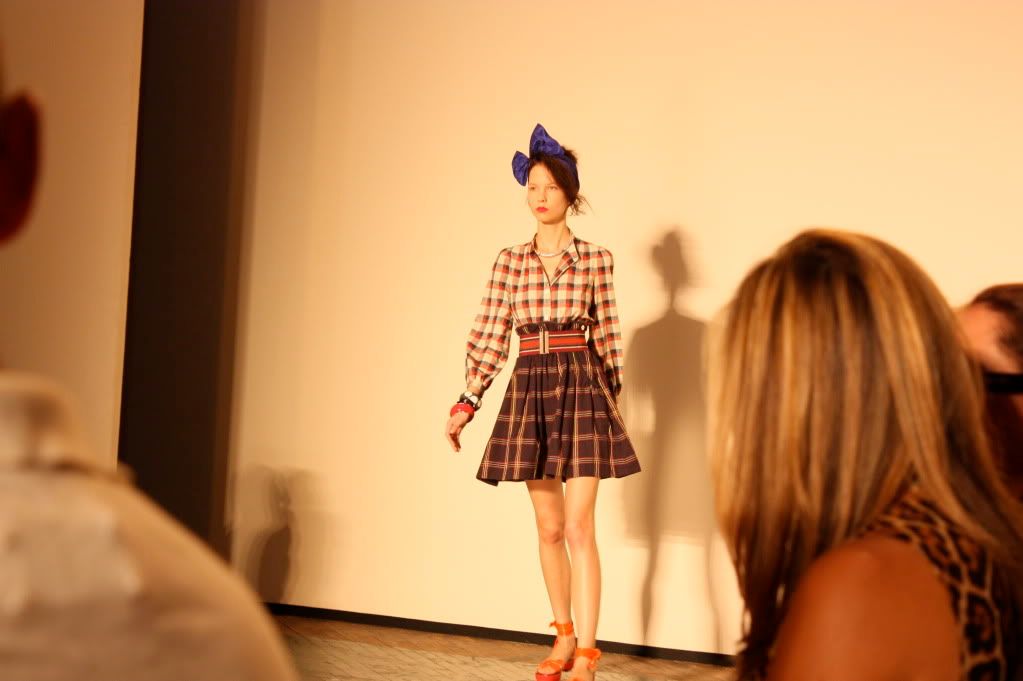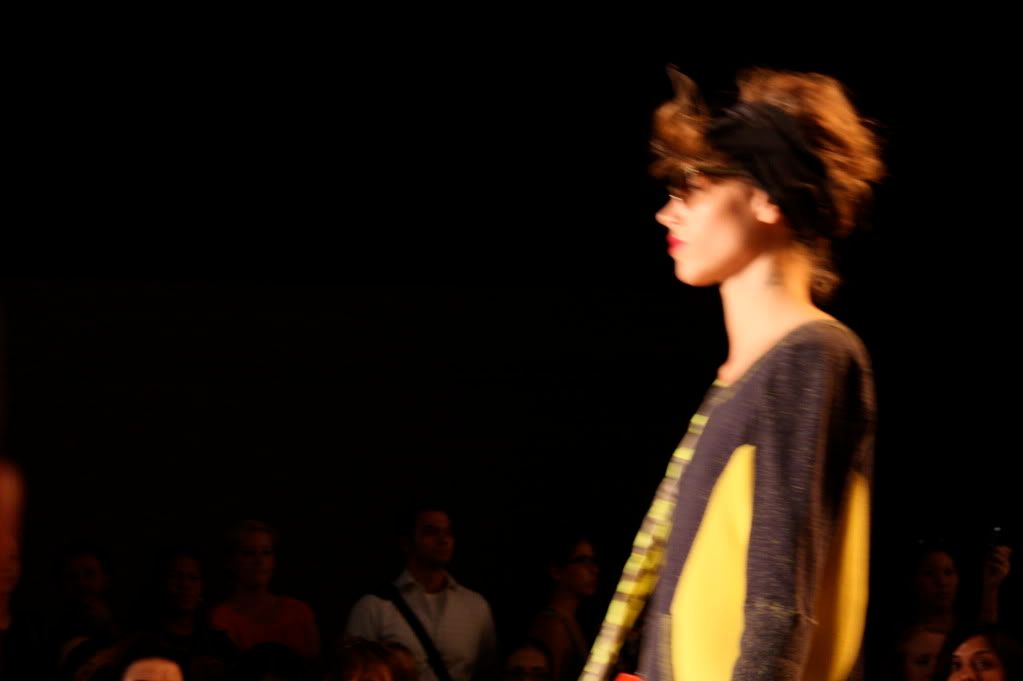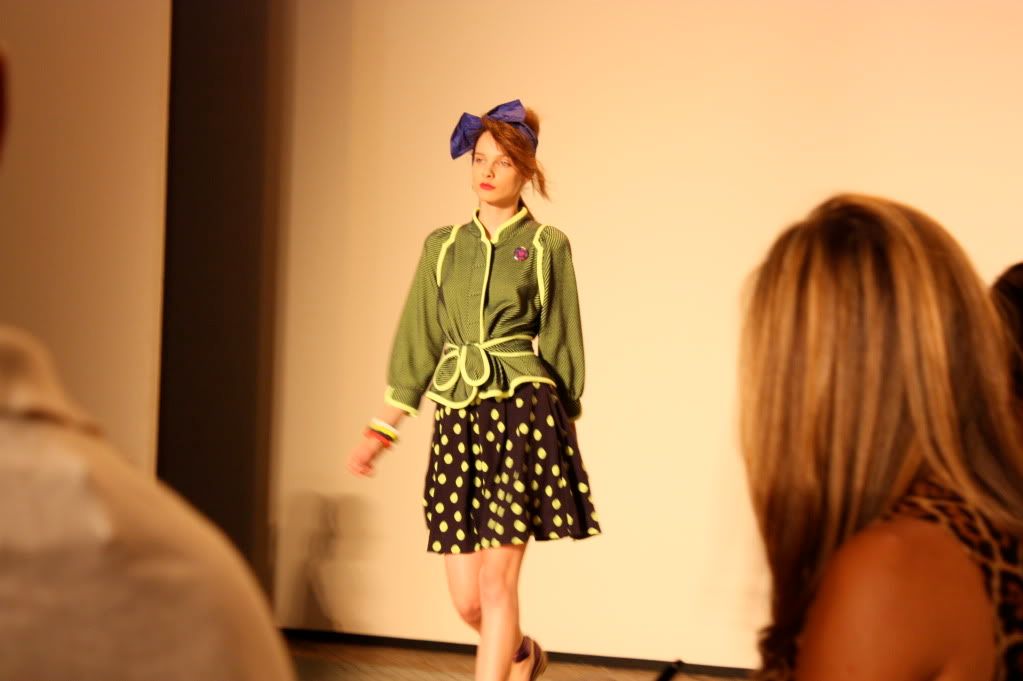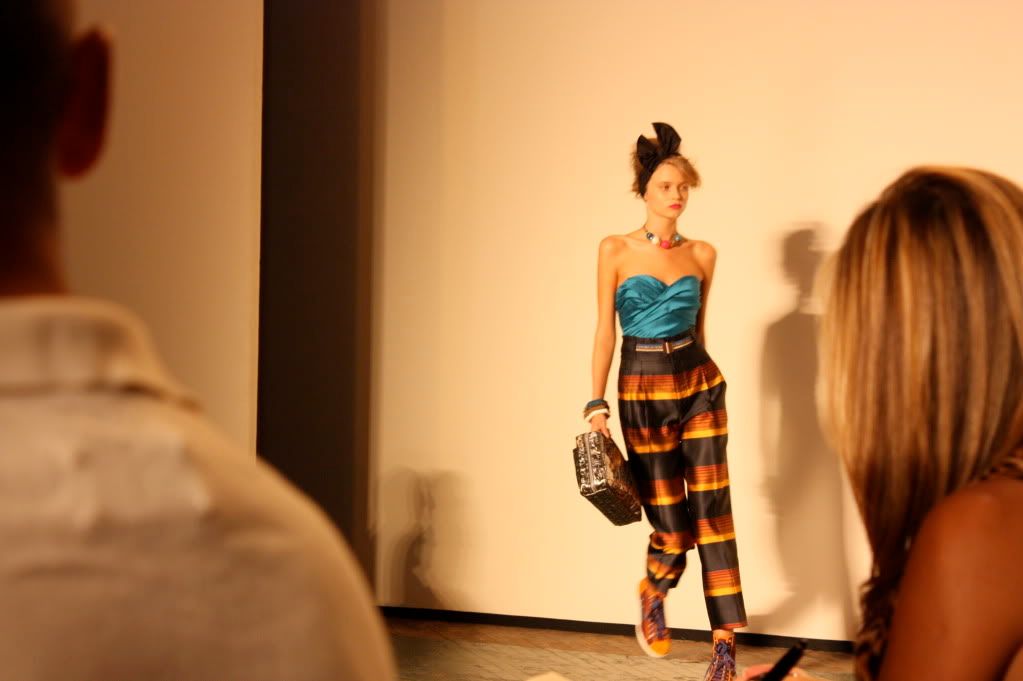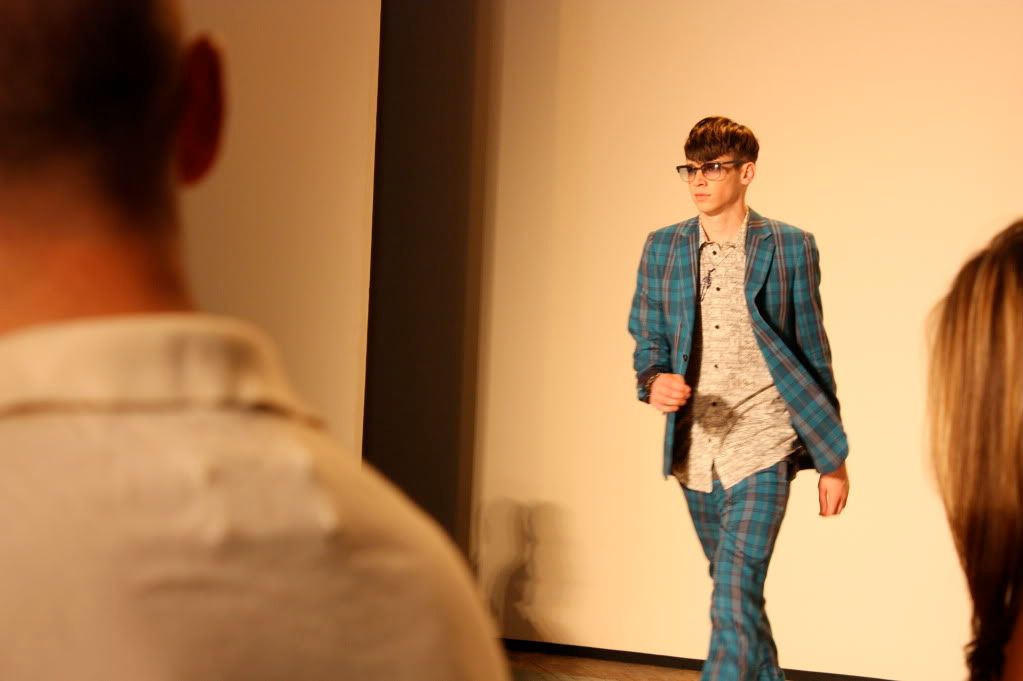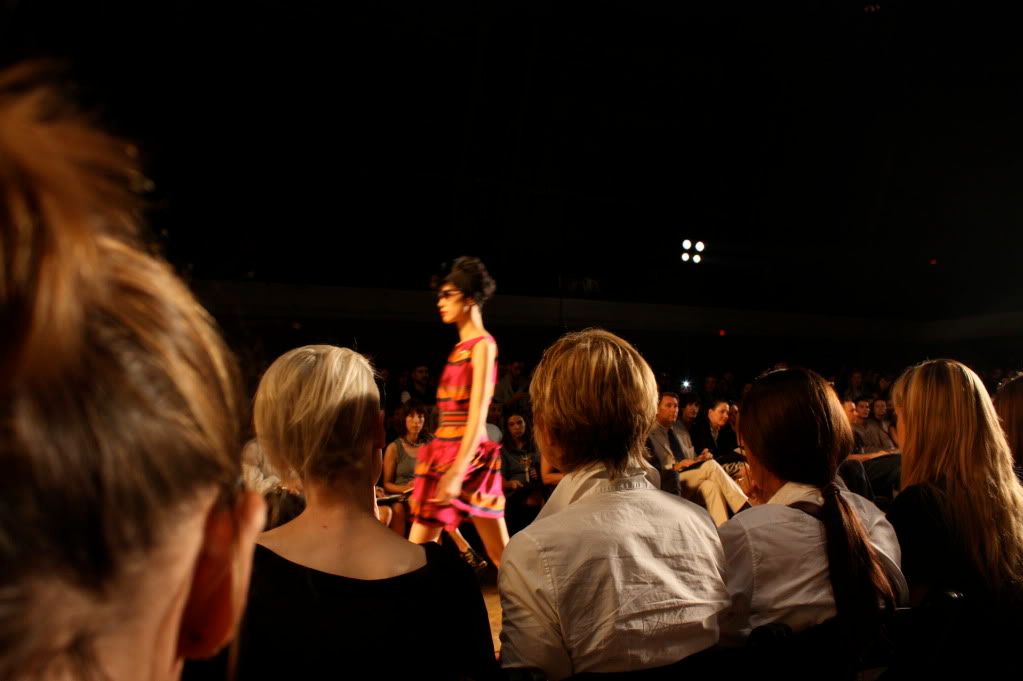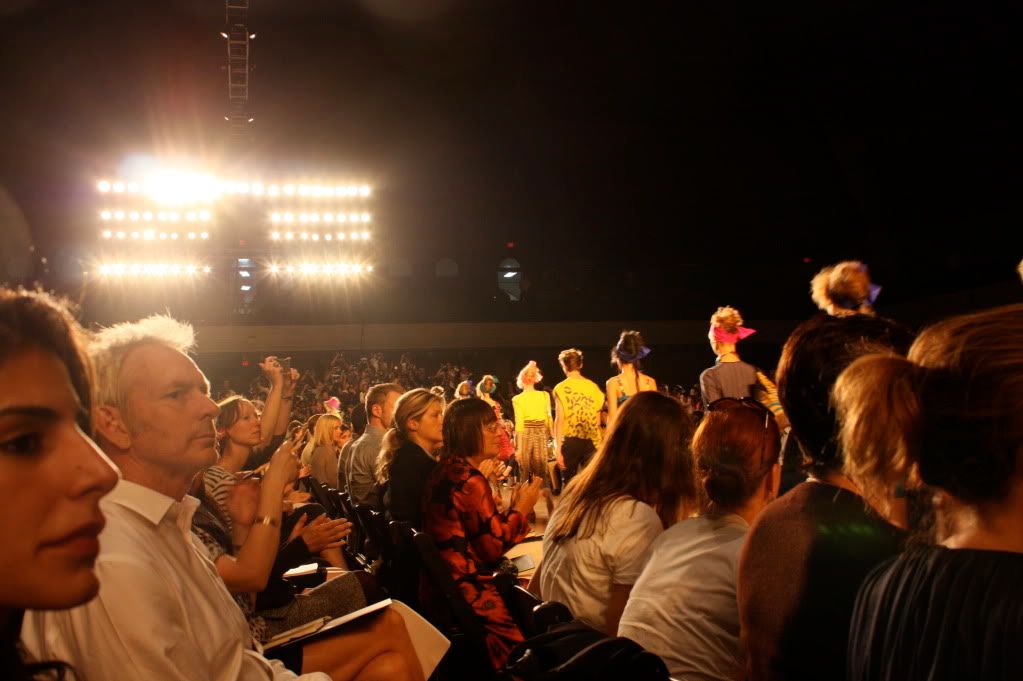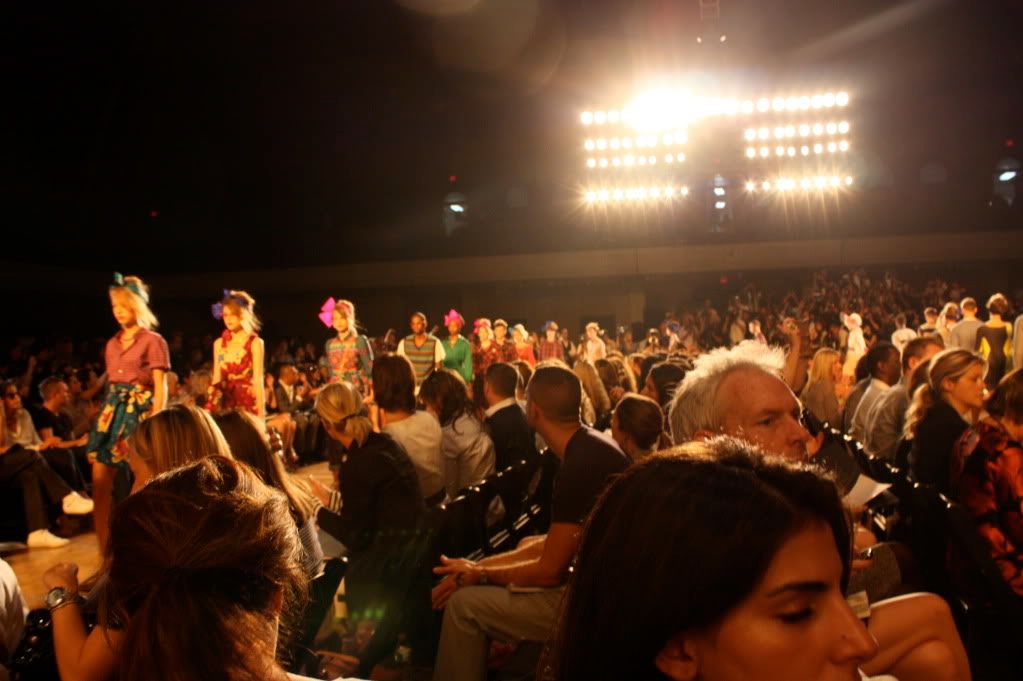 Marc by Marc Jacobs!
Im so happy I went! Super large thanks to Michael, Marissa, and Pat Fields for arranging it all!
Whats funny about the collection was that if I had seen it online, I would never have liked it, but seeing it live and fully just changes everything. The line was definitely M by MJ. Fun, upbeat prints and bold colors, occasionally the cheap-looking fabric or accessory, however, I would never wear it myself. Although, the exceptions are the incredibly adorable bow headbands, a beautifully designed, structured and thought out dress (whose luxe fabric made me want it terribly) and a pair of jade green knit pants (which look way better in person) . I didnt expect it to be the most outstanding thing, but it wasnt the worst either.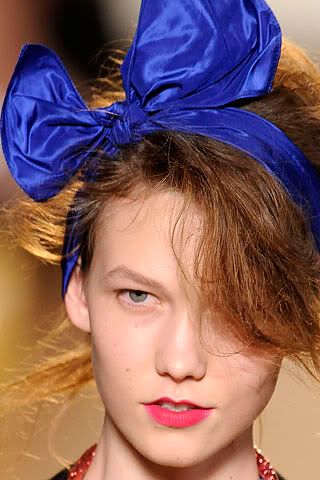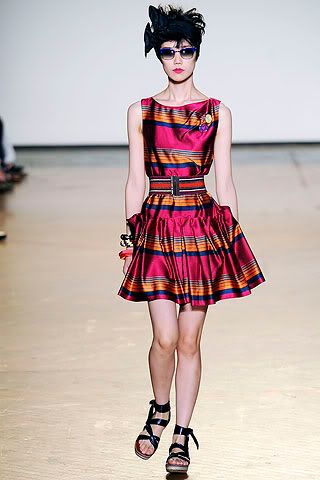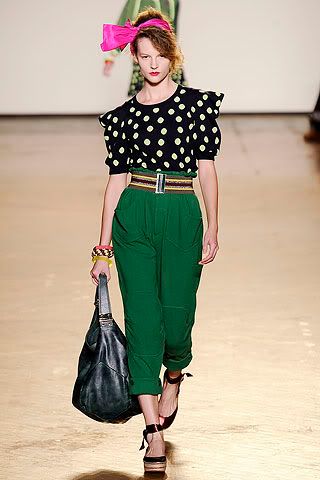 Karlie Kloss is unbelievable, by the way. I had never really bought into her success, but after seeing her in action my whole view of her has changed. The lights dimmed, the music started, and here comes Karlie opening Marc's show and stepping out like shes some hot mamma jamma and she knows you know it. Armed with a cat like wry smile, legs longer than yours, and a confidence that utterly seeps from her, she stole the show.
Kloss is dynamite.