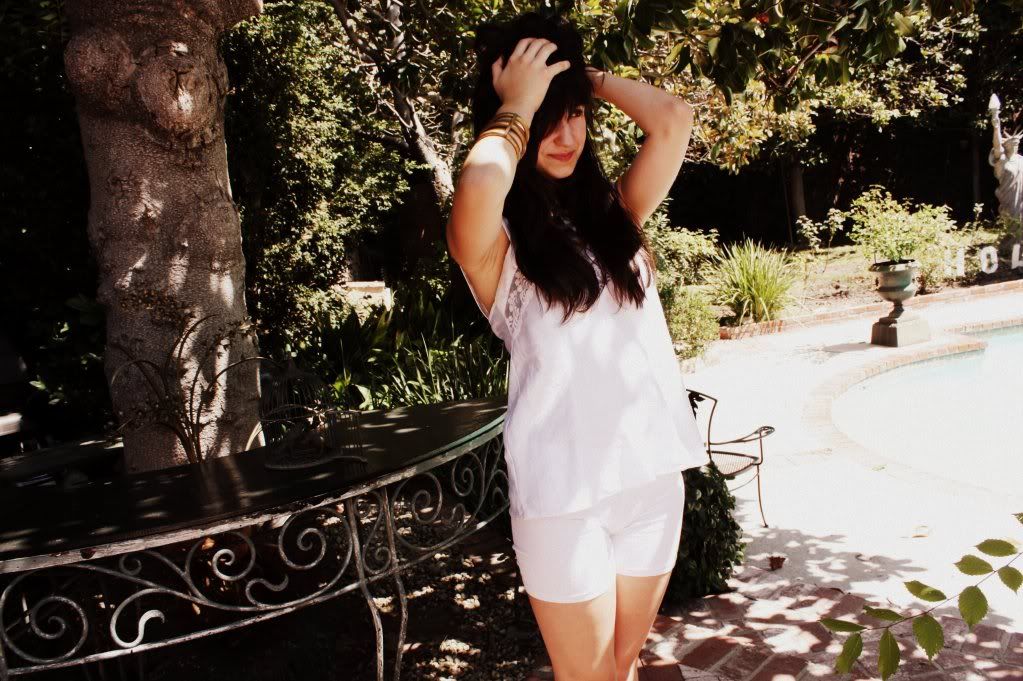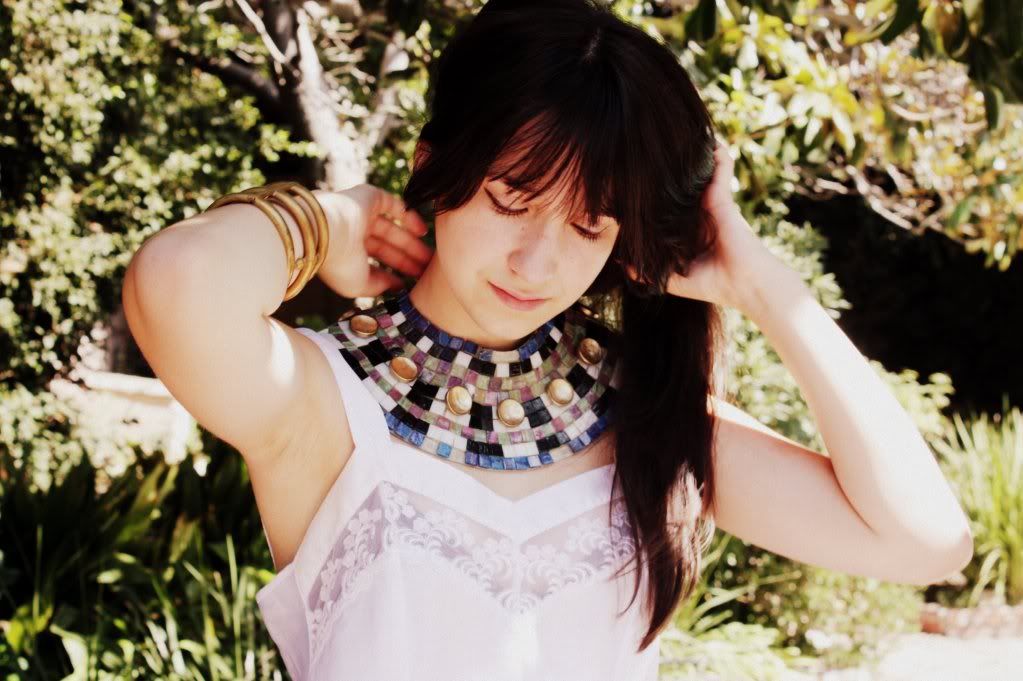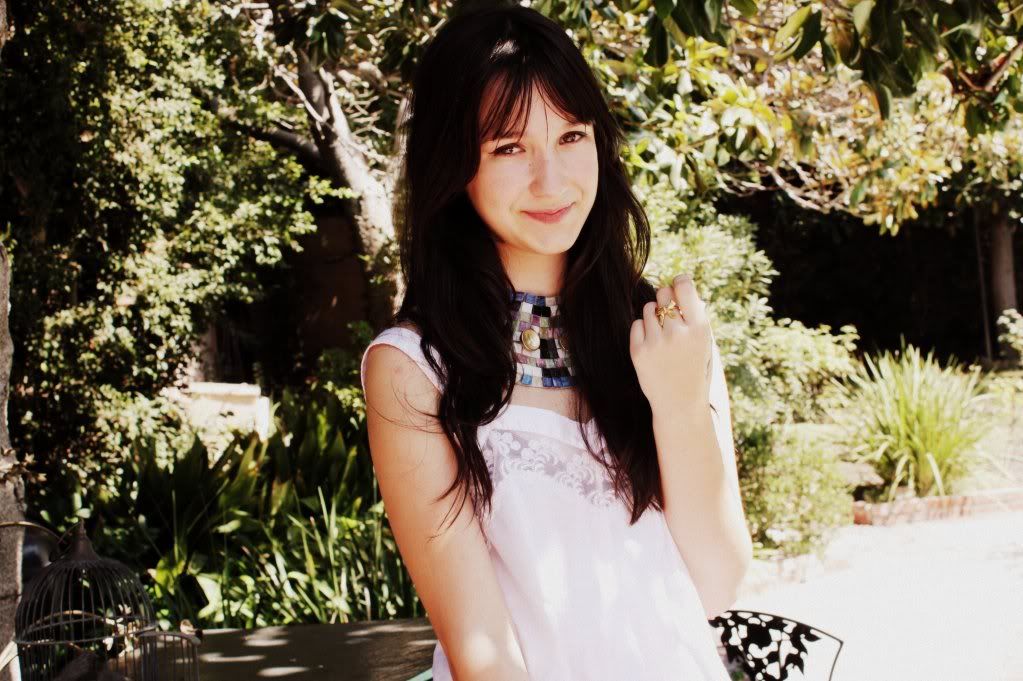 Handmade Egyptian necklace, 1940s snake bracelet,
Frassy Rags
white slip tanktop, AA white shorts.
Ive had a fascination/obsession with
Ancient Egypt
ever since I was
little
little. Ive had Egypt themed birthday parties, complete with pyramids in the backyard, dressed up as Cleopatra three times and I own countless books on the subject. This collar Im wearing was part of my Cleopatra costume one year, handmade specifically for the occasion. Upon thinking of the fond memories, I fished the tiled beauty out of a drawer and wore it.
Im wearing cat eyes here using Bobby Browns
gel eyeliner in violet ink
and
ultra-fine eyeliner brush
. These are my new favorite makeup items. I wanna wear cat eye all the time. Watch this video to make you smile, cause its one of the greatest things ever:
I would have died to see this live, though that would've been physically impossible since the song is older than me.


On another note, see Andy Samberg do the funniest impression/skit
here
.