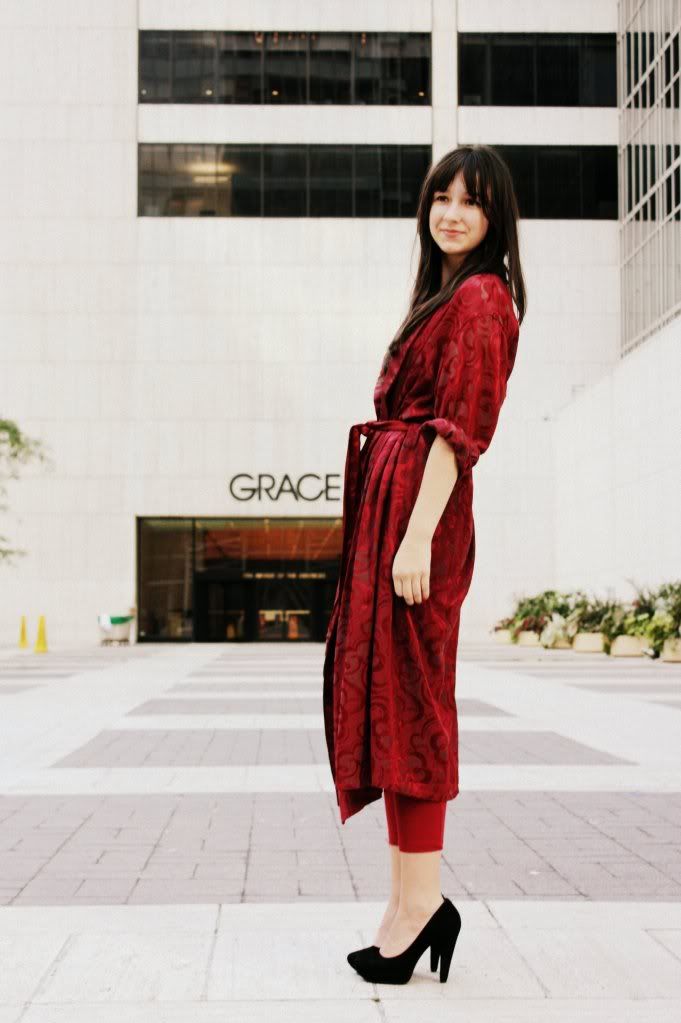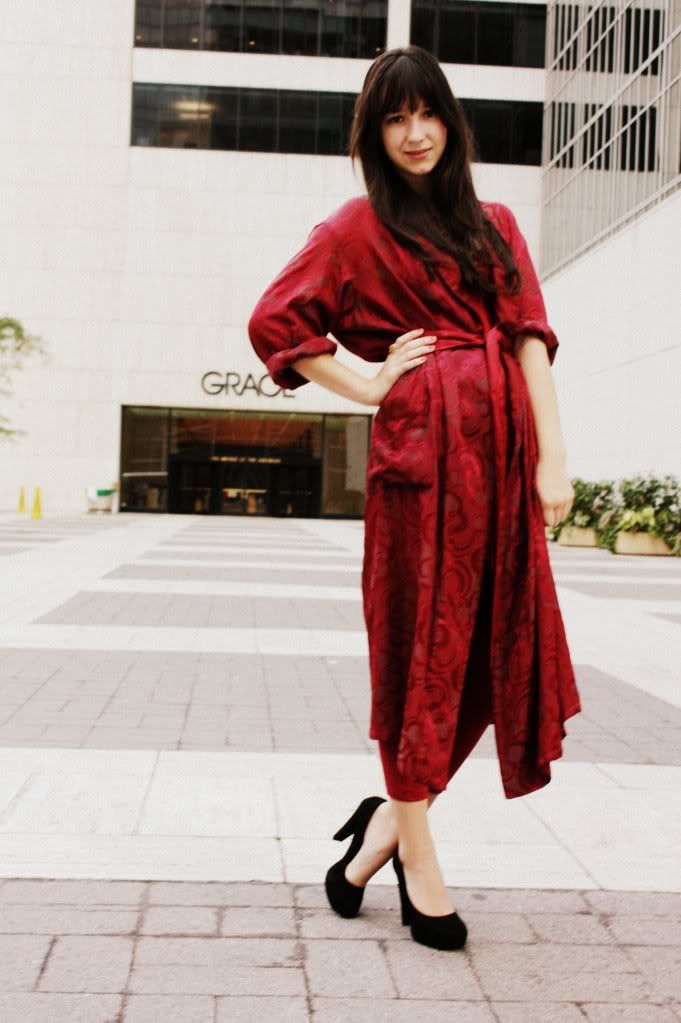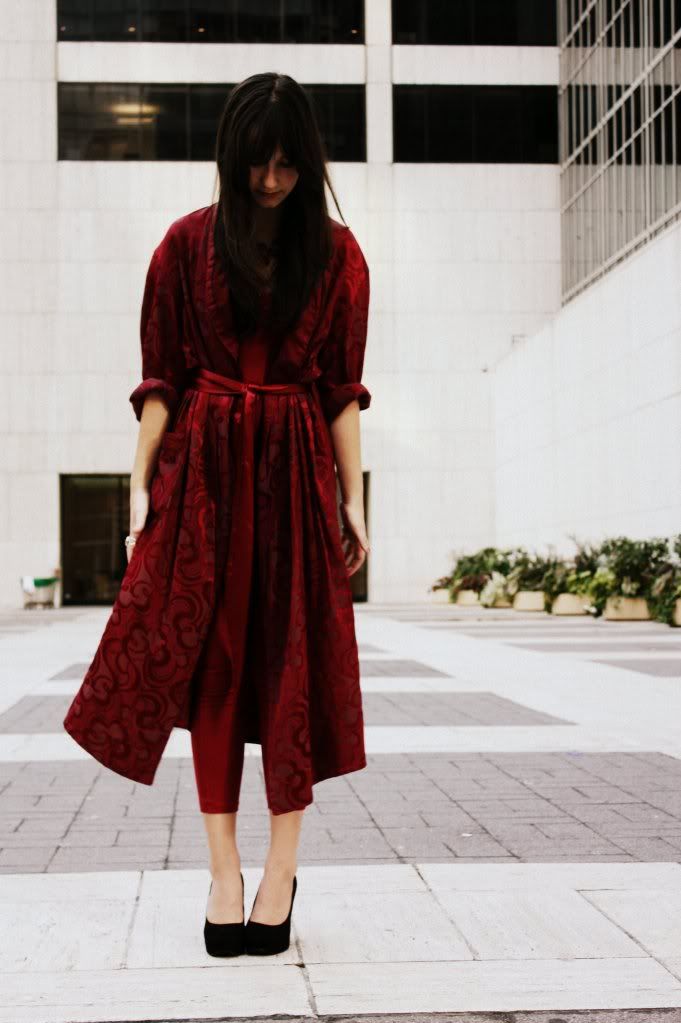 Im falling deeply, deeply in love with Manhattan. Ill miss it so much when I leave, but Im trying not to think about that right now. I feel like Im going to crave for it bad when Im back in LA... like a really bad thirst you cant quench.
Heres my glamorous deep red 194os smoking jacket... completely beautiful, no?
Vintage jacket, American Apparel bodysuit, Calvin Klein heels.