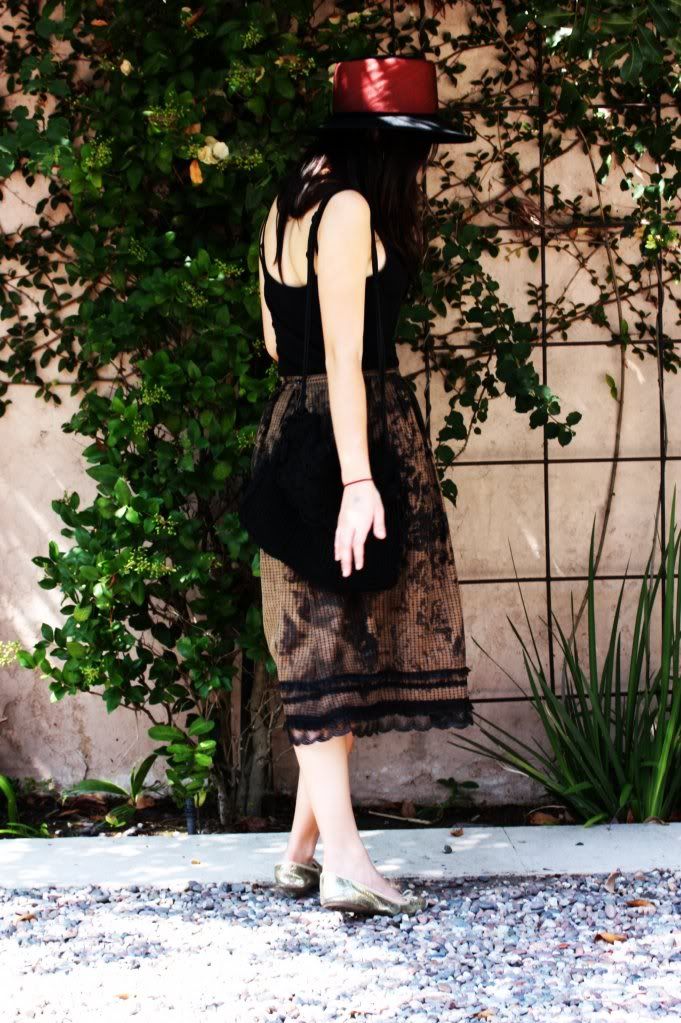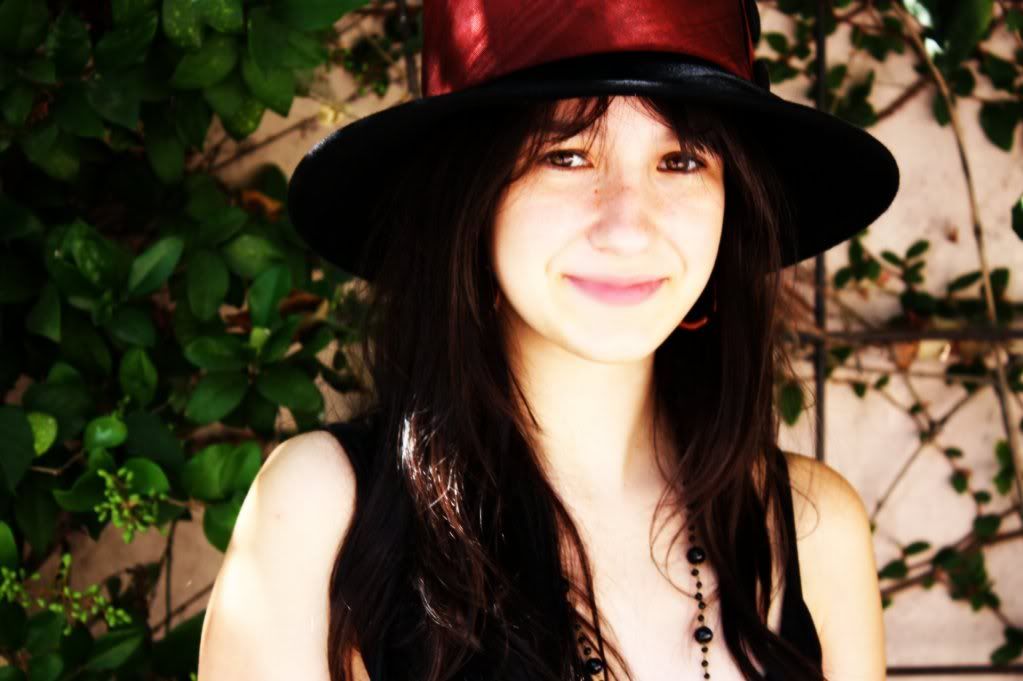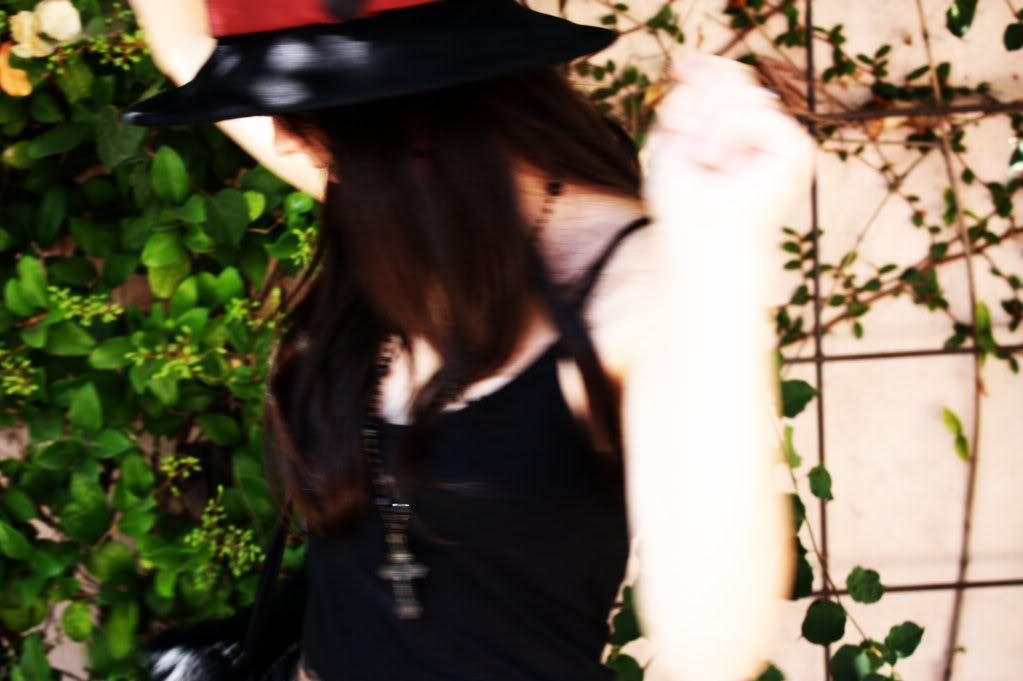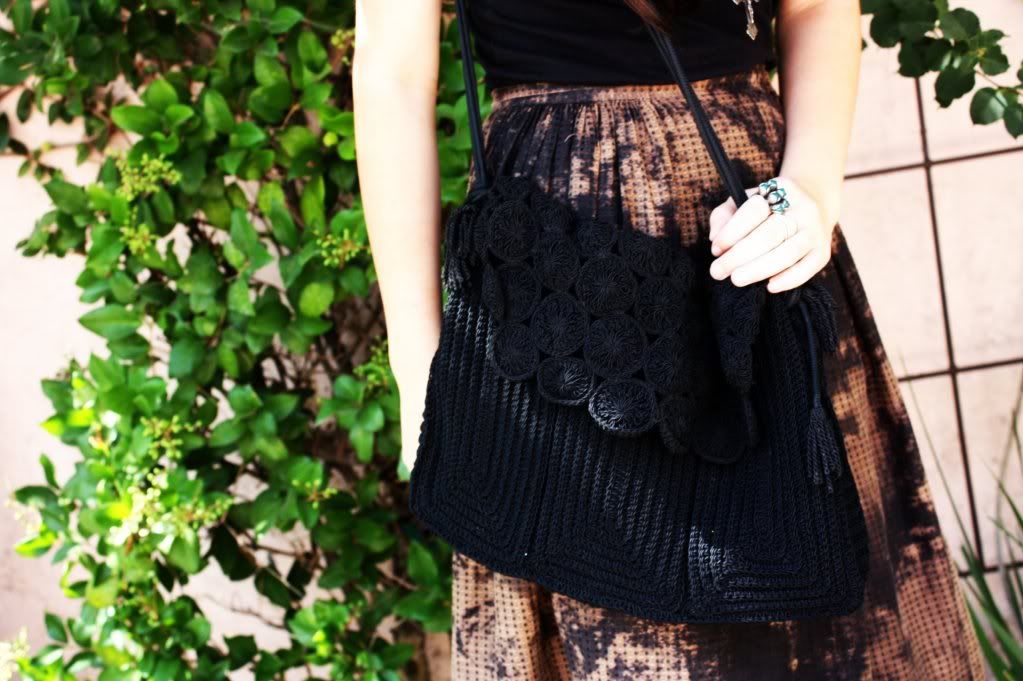 This whole past week has kind of been a little crazy. Coming back from New York and all the late nights there made me tired for school, then I had a bunch of catch-up work, and somehow I managed to find myself at a party on Friday and didnt get back home till 2 am. But dont worry. Wasnt a rave or underage drinking or anything (I swear). Just a couple of actors and karaoke. Lots o' fun.
This skirt has become one of my favorites. I wore it this whole entire summer.

I bought two rosaries today, one of which Im wearing right now. So happy about them.
Vintage bag, skirt, hat, and rosary American Apparel tank top, edelman gold snakeskin flats.